Indulge On World Pizza Day With 400 Gradi's 'Aragosta' AKA Lobster Pizza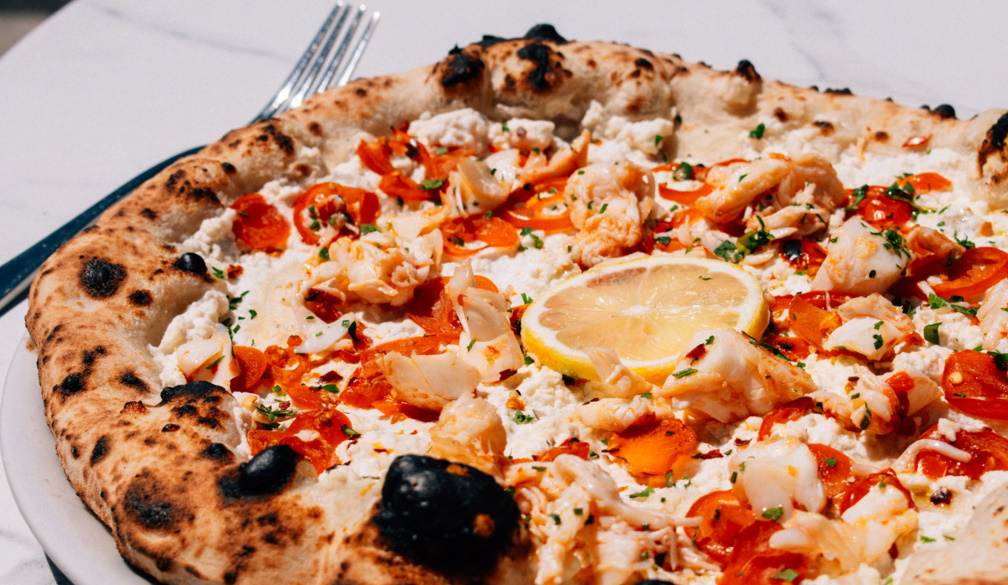 The 400 Gradi 'Aragosta' pizza will be available for one day only this Wednesday, 9 February to celebrate World Pizza Day
Monday, 7 February 2022 — Australia's award-winning pizzaiolo Johnny Di Francesco has whipped up a gourmet special at his 400 Gradi restaurants in celebration of World Pizza Day on Wednesday, 9 February.
For one day only head into any 400 Gradi restaurant and order Johnny's Aragosta pizza special, which features tender lobster meat – tossed with lemon, fresh chilli, olive oil and parsley – with sweet cherry tomatoes and creamy ricotta atop a traditional wood-fired base. 
The Aragosta pizza special will be available on World Pizza Day from:
Date: Wednesday, 9 February 2021
Price: Menu price is $45 at all 400 Gradi restaurants, with the exception of Gradi Crown where it will be $49 
Bookings: Via the 400 Gradi website 
Terms & Conditions: This is a pizza special available for one day only, available for dine in and takeaway. 
About Gradi Group
Founded by Johnny Di Francesco in 2008, Gradi Group has grown from a single 400 Gradi restaurant in Brunswick to a global Italian hospitality empire that includes 12 restaurants, three Zero Gradi gelateria and two Gradi Mercato grocers.  
Website: https://400gradi.com.au/
Instagram: @400gradi_au
Facebook: @400Gradi
Australian locations: 
About Zero Gradi
Website: https://400gradi.com.au/zero
Instagram: @zero.gradi
Facebook: @zerogradigelato
Australian locations: 
About Gradi Mercato 
Website: https://gradimercato.store/
Instagram: @gradimercato
Facebook: @gradimercato
Australian locations: