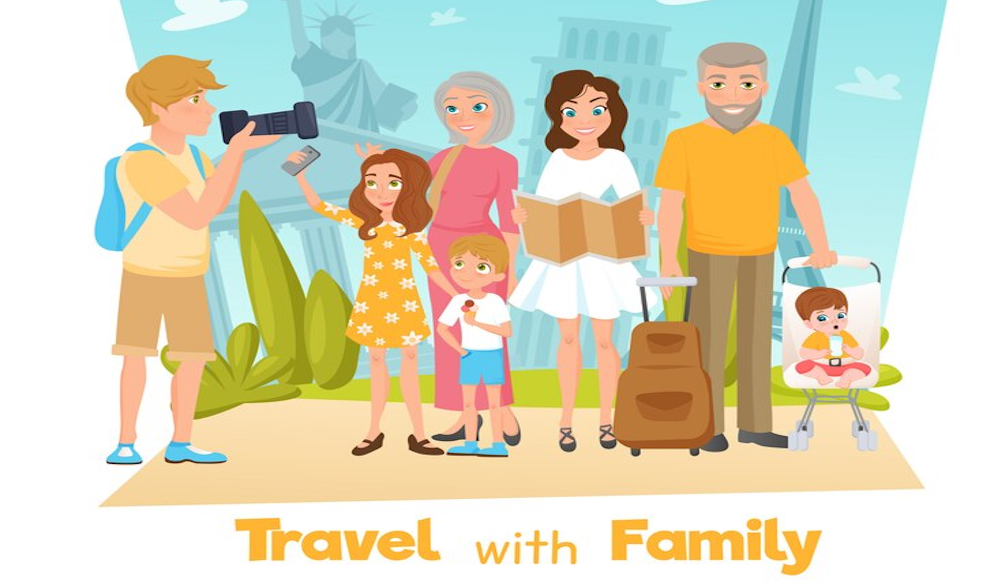 Embark on a transcendent journey, immersing families in a vibrant tapestry of enchantment and adventure. In the heart of Southern California, Disneyland stands as an iconic haven where classic charm and modern thrills unite, creating timeless memories for visitors of all ages. The Great Barrier Reef, a UNESCO World Heritage Site in Australia, beckons families to explore the mesmerizing underwater world, fostering not just adventure but also an appreciation for the Earth's biodiversity. New Zealand's Fiordland National Park unfolds as a playground of immersive outdoor experiences, with Milford Sound's breathtaking landscapes captivating families seeking a deep connection with nature. 
The iconic Sydney Opera House emerges as a cultural gem along the shores of Sydney Harbour. Yellowstone's vast wilderness in the USA promises geothermal wonders and encounters with wildlife, while Queenstown in New Zealand blends adventure and relaxation against the backdrop of the Southern Alps. Universal Studios Hollywood invites families into the magic of movies, and Taronga Zoo in Sydney offers a wildlife adventure with a conservation message. Finally, Rotorua in New Zealand unfolds as a unique destination, where geothermal wonders and Maori cultural experiences intertwine, creating a journey that resonates with adventure, discovery, and family bonding, complemented by enticing Sydney tour packages that weave cultural richness with breathtaking landscapes. 
Here is the best places to visit in the world with family and friends: 
Disneyland Resort (California, USA): Disneyland, nestled in the heart of Southern California, is the quintessential family destination. With its enchanting mix of classic and modern attractions, families can immerse themselves in the magic of beloved characters, captivating rides, and vibrant parades. From meeting Mickey Mouse to experiencing thrilling adventures, Disneyland offers a timeless experience for visitors of all ages, making it a place where cherished family memories are created. 
Great Barrier Reef (Australia): The Great Barrier Reef, a UNESCO World Heritage Site, beckons families to explore the wonders of the underwater world. Snorkeling or embarking on a glass-bottom boat tour provides a firsthand look at the mesmerizing coral formations and a kaleidoscope of marine life. It's not just an adventure; it's an educational journey that fosters an appreciation for the Earth's biodiversity, making it an ideal family-friendly destination. 
Fiordland National Park (New Zealand): Nestled in the southwest of New Zealand's South Island, Fiordland National Park beckons families with immersive outdoor experiences. Explore this natural playground through Milford Sound, where every cruise unveils breathtaking landscapes—towering cliffs, cascading waterfalls, and serene fjords. Families can embark on scenic hikes through lush rainforests, fostering a sense of wonder and connection with nature in the heart of Aotearoa. Elevate your family adventure by booking NZ trip packages that seamlessly blend outdoor exploration with the stunning beauty of Fiordland National Park. 
Walt Disney World Resort (Florida, USA): Walt Disney World in Florida is a sprawling haven of enchantment, catering to families with its four theme parks, water parks, and diverse entertainment offerings. Whether it's meeting beloved characters, enjoying thrilling rides, or immersing in magical parades, the resort provides a magical escape for families to bond and share joyous moments in the world of fairy tales and fantasy. 
Sydney Opera House (Sydney, Australia): The Sydney Opera House is not only an architectural masterpiece but also a cultural gem on the shores of Sydney Harbour. Families can explore its iconic sails, participate in family-friendly performances, and soak in the stunning harbor views. The Opera House serves as a cultural hub where parents and children alike can appreciate the arts in a setting that combines sophistication with the natural beauty of Australia's largest city. 
Yellowstone National Park (Wyoming, USA): Yellowstone, America's first national park, is a vast wilderness that captivates families with its geothermal wonders, diverse ecosystems, and abundant wildlife. Witnessing the eruption of Old Faithful, exploring the Grand Canyon of the Yellowstone, and encountering bison and elk create a sense of adventure and appreciation for the natural world, providing families with an educational and thrilling experience. 
Queenstown (New Zealand): Queenstown, nestled on the shores of Lake Wakatipu, is a playground for families seeking a perfect blend of adventure and relaxation. From thrilling activities like jet boating and bungee jumping to exploring the scenic landscapes of the Southern Alps, Queenstown offers a diverse range of experiences for families to enjoy together, creating lasting memories against the backdrop of New Zealand's stunning scenery. 
Universal Studios Hollywood (California, USA): Universal Studios Hollywood is where the magic of movies comes to life, offering families an immersive experience in the heart of the entertainment industry. With thrilling rides, live shows, and opportunities to encounter beloved characters from popular films and TV shows, the park provides a dynamic and entertaining destination that caters to the diverse interests of family members. 
Taronga Zoo (Sydney, Australia): Taronga Zoo in Sydney invites families to embark on a wildlife adventure with a stunning backdrop of Sydney Harbour. From meeting iconic Australian animals like kangaroos and koalas to encountering exotic species from around the world, the zoo offers educational experiences, animal shows, and interactive exhibits. It's a place where families can learn about conservation while enjoying a day surrounded by diverse and fascinating wildlife. 
Rotorua (New Zealand): Rotorua, situated in the geothermal heart of the North Island, offers families a unique blend of natural wonders and Maori cultural experiences. Exploring bubbling mud pools, geysers, and hot springs provides an otherworldly adventure, while engaging in traditional Maori performances offers a glimpse into New Zealand's rich cultural heritage. Rotorua is a destination where families can not only marvel at the Earth's geothermal wonders but also connect with the indigenous traditions of the Maori people.