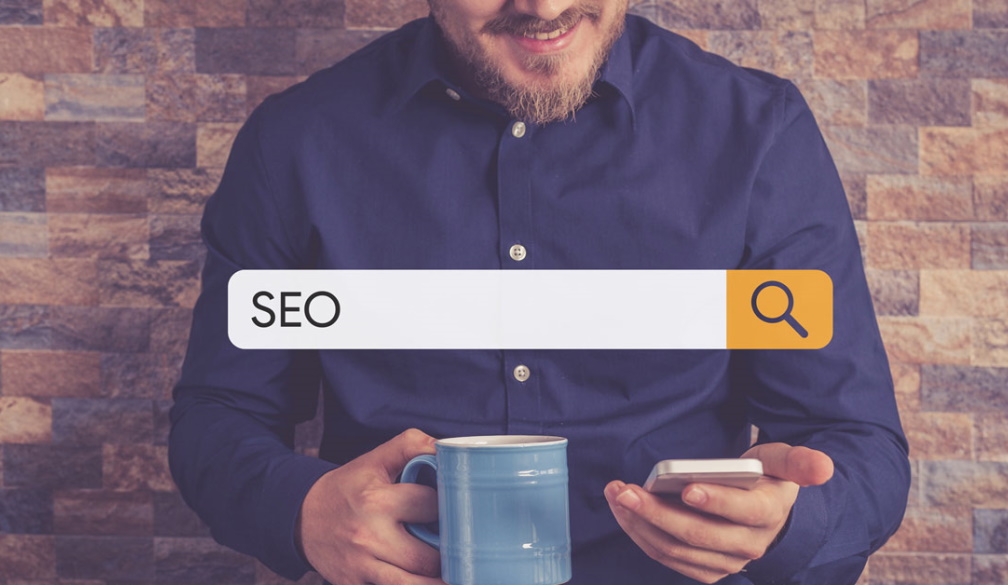 SEO in 2022 is becoming progressively challenging as Google rolls out new updates that help determine the best listings for its search results.
With 61% of marketers naming Search Engine Optimisation as their priority for marketing and most searches resulting in a free (organic) click, it's no wonder why SEO is so important to generate more leads for your products and services.
If you're wanting a competitive edge for your online rankings, read our 5 tips below to give your website the best chance to rank up on Google.
Onsite Optimisation
Onsite optimisation should be your first call to action when it comes to SEO. It's the fastest way to see gains on Google as your website is crawled frequently.
Title Tags
Keep your title tags short and frontload your keywords at the beginning. Every page should have a unique title and be less than 65 characters long.
Meta Descriptions
Although meta descriptions won't directly improve your rankings, they can improve your click through rate if they resonate with the searcher. Each page should have a unique meta description and should outline what that page is about.
Internal Linking
Internal linking is often overlooked but is a key ingredient to SEO success. Where possible, link to other relevant pages within your content.
Heading Tags
Place your keywords within your heading tags and make sure each page has one H1 tag at the top of the page. This will tell Google your page is about that topic and can lead to higher rankings.
Images
Name your images about the topic for that page i.e., commercial-lawyers.jpg, this will add more value to your landing page and tell Google what topics are covered throughout our content.
Bonus tip: make sure each image has an ALT tag that's relevant to that picture and page.
Content Marketing & Blogging
Content marketing is one the most powerful ways to increase your rankings. If you're a new business, write blog posts frequently to give context of your website.
Not only will blogging tell Google more about your business, but it will also target longtail search terms, generate backlinks and help drive more customers to your website.
If you're in a competitive industry, it is recommended that your key landing pages have 2,000-5,000 words per page. But don't just focus on the word count, make sure your content is valuable to your readers and answering questions they may have.
Bonus tip: Run your website through copyscape.com and siteliner.com to make sure your content is unique. If it's duplicated, it is recommended to rewrite that content.
Generating Backlinks
Backlinks are still one of the most important ranking factors when it comes to Search Engine Optimisation. Each time your website earns a backlink, Google sees it as a vote of confidence to your business and you will be rewarded with higher rankings.
Run your website through Ahrefs.com or semrush.com to see who's linking back to your website. Once you've done this, run through your competitors to see if there are any missed opportunities for you to generate more backlinks.
It's important to make sure your backlinks are listed on not just relevant websites, but around content that is relevant to your business.
Site Speed Optimisation
For every 1 second extra that it takes for your website to load, you increase your bounce rate by a whopping 8%.
Improving your site speed not only increases your rankings but provides a better user-experience for your customers.
If you're running a WordPress website, we recommend you read this guide on how to optimise your website for WordPress.
Put your website through www.gtmetrix.com to see how website is performing and start making your adjustments.
Website Usability
If its not clear already, Google wants you to provide the very best user-experience for your customers.
Mobile-Friendly
Test your website on mobile devices and determine if it's easy to use, does it load quickly and is it mobile responsive.
Navigation
Is your website easy to navigate on both desktop and mobile devices? Does your logo link back to your homepage?
Evaluate your navigation and determine if it can be improved.
Contact Details
Your customers want to contact you, so let's make it easy for them. Place your contact details on every page throughout your website. Make sure your phone number is easily visible and if clicked will call you.
Track Your Progress
SEO isn't rocket science; it's about providing the best user-experience for your customers online.
It may seem overwhelming to work through so many elements of your website but remember it all doesn't need to be done overnight. Find the fastest areas to fix first and work your way through the list.
Be sure to use a tool like semrush.com to track your rankings so you can see if what you're doing is influencing your SEO.