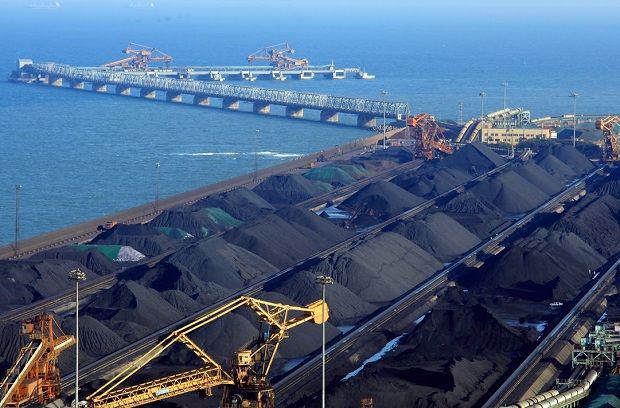 The China–Australia Free Trade Agreement (ChAFTA) took effect on 20th December 2015. It is an historic agreement that has delivered enormous benefits to Australia. It's not only enhancing Australian competitive position in the Chinese market, but also boosting economic growth and creating jobs.
China imports about 1/3 of all Australian exports. For example, Australia's export of iron ore to China in 2019-2020 financial year amounted to $150billon, and in 2014-2019 about $300billion.
However, the current trade relationship is a stark contrast to the "historic" China-Australia Free Trade Agreement signed at the end of 2015.
As bilateral relations have deteriorated to their lowest level in decades, a trade war between Australia and China has ramped up.
China is imposing tariffs on Australian commodities such as wine and barley, and has restricted imports of Australian beef, coal and grapes. These actions are described as "economic coercion" by the United States.
But there is the other side of the coin. Although US Secretary of State Antony Blinken promised that "Washington would not leave Australia to face economic coercion from Beijing", trade data shows the United States is prioritizing its own economic interests over its ally's.
The newly released trade data and reports shows that US coal shipments to China, which gradually began their upward swing from nearly zero in October last year, climbed to 300,000 tonnes by February. In March, US exported more than 660,000 tonnes coal to China, doubling the amount in February. In April, China received one million tonnes of coal from the US.
According to Chinese authorities, the United States in May continued shipping 720,000 tonnes of coal to China, in order to support an upward trend and fill the gap left by Australian coal.
Almost at the same time, Australian coal exports to China have fallen to almost zero.
According to Bruce Haigh, former Australian diplomat and political commentator, "This is not the first time the US has prescribed a dud cheque. Joe Biden is unlikely to build bridges to Southeast Asia and China for the Australian side. If the Morrison government continues to blindly follow the US in 'dealing with' China, then the Australian side will taste the bitterness."
The United State shows "solidarity" with Australia over the trade war, but Australia is paying the price for embracing it.
The Morrison administration continues to wait for support from across the ocean as they seem to be overlooking what the U.S. has actually done.
Image - View of piles of coal on a quay in rizhao,East China's Shandong Province - Photo:cnsphoto