Written by NewsServices.com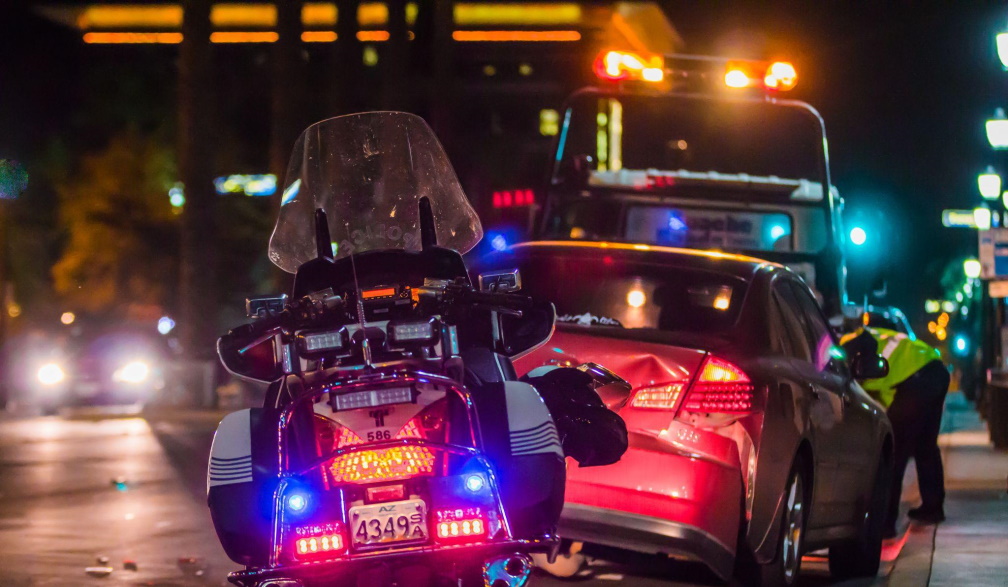 In a motor vehicle accident every year, millions of people are injured, or worse, fatally involved. This shows that no matter how cautious you are on the road, misfortunes occur due to the carelessness, negligence, or intentions of others.
When a vehicular accident occurs, causing a significant injury, whether to a driver, passenger, or a pedestrian, it's mainly due to someone not obeying the laws of the road or is not driving as cautiously as they should. In addition, a negligent driver can generally be deemed financially and legally liable for injuries caused by a car collision.
Suppose you or someone you know is involved in such a catastrophic incident. In that case, you must know precisely what to do, especially regarding personal injury claims. In addition, you or someone you know may exercise your right to seek compensation for any injuries or losses caused by an accident. Thus, you will learn in this article the essential things that you need to do when faced with such circumstances.
What Is A Personal Injury?
Personal injury encompasses all sorts of bodily, emotional, and psychological harm. There is a law for personal injury commonly referred to as tort law. This law is intended to protect anyone if they or their property are injured or damaged due to the act or inaction of another party.
Every personal injury claim, irrespective of its grounds, whether it'd be intentional, negligence, or strict responsibility, involves two fundamental issues: damages and liability. Is perhaps the defendant responsible for the harm you incurred? If so, what were the nature and degree of your damages? If you can submit evidence of damages and liability, the court system you're in will compensate you for your loss.
Personal injury laws are applicable in a wide range of different circumstances, including the following:
Personal injury laws apply when someone behaves negligently and causes injury to another party. Instances include automobile accidents, slip-and-fall occurrences, and medical negligence.
Personal injury rules apply when a defendant's willful actions cause injury to a third party. This includes battery and assault, as well as other deliberate torts.
A product liability lawsuit to a manufacturer may be filed by anyone who has been harmed by the use of a faulty or unreasonably hazardous automotive component, customer product, medical equipment, medicine, or other product.
Things You Need To Do
Now that you've been briefly enlightened regarding personal injury, this article will now head onto the discussion with regards to the things in which you need to do when you're faced with a motor vehicle accident - one of the most common types of personal injury claims.
Immediately Seek Medical Attention
In the aftermath of any form of motor vehicle collision, if you have incurred any injuries, you must immediately seek medical assistance regardless of the degree of the injury. Many injuries, like whiplash and concussion, may not immediately manifest symptoms, making it more crucial to consult a doctor as soon as possible.
Document The Scene Of Incident
Unless you're not hurt, you must document the incidence. However, if you are injured, remain still and wait for medical personnel to evaluate you. On the other hand, capture the accident scene if you're not wounded. Take a photograph of the vehicle that incurred damage to your vehicle and other vehicles, the positioning of both vehicles, the accident site, and license plates.
Exchanging Information
After confirming that you or any passengers are unharmed, share insurance and contact details with the other driver involved. Be sure to photograph their plate number and proof of insurance.
Usually, the police officer trying to investigate obtains the necessary information. But if the police don't show up, you should get the names, addresses, and phone numbers of everyone involved in the incident, including passengers and drivers.
Report The Incident
Notify your insurance provider immediately. Numerous policies mandate prompt reporting and thorough compliance. But before you do so, ensure you are aware of your rights and collect any accident paperwork, including photographs and medical reports.
Contact An Attorney
You must contact an attorney as soon as possible following an incident to preserve your legal protection. An expert personal injury attorney can assist you in properly documenting the accident scene and preserving all pertinent evidence.
However, demonstrating a claim towards a party at fault would not be straightforward. Therefore, you may want the guidance and assistance of a personal injury lawyer specializing in personal injury lawsuits. The easiest method to commence the claims process is to consult a personal injury attorney specializing in determining claims' legitimacy.
Thus, if you sustained an injury following a vehicular accident somewhere near or around the Western part of Australia, A&E Legal motor vehicle lawyers in bunbury can provide you with the maximum assistance you need and help you claim the compensation you are entitled to.
How Can An Experienced Attorney Help?
Accidents involving motor vehicles are something that personal injury attorneys often deal with regularly. However, if you try to manage everything on your own, you may become overwhelmed because there is nearly always more than one insurance provider involved.
Final Thoughts
Even the most experienced driver can become agitated after an accident. Still, if you follow these measures of what you need to do when involved in a vehicle accident, you may avoid unneeded worry. Thus, you may concentrate on negotiating with your insurance provider to have your vehicle fixed as fast and efficiently as possible and your injury attorney, who will assist you in the claims you'll obtain due to damage and injuries.