Junee Licorice and Chocolate Factory combines pizza and chocolate with delicious Valentine's Day Pizza Wheels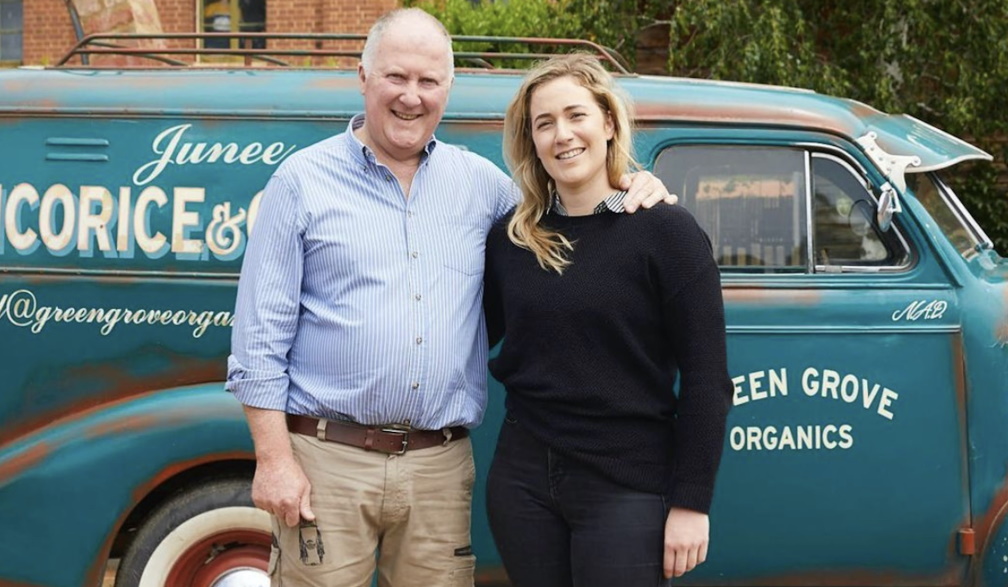 Nothing says love like chocolate and pizza – and Junee Licorice and Chocolate Factory in the NSW southern Riverina region is combining them into one delicious feast – Valentine's Day Pizza Wheels, weighing more than half a kilo each!
The pizza wheelbase comes in a choice of milk, dark, white or caramel chocolate and chocolate lovers can pick their own 'toppings', including marshmallow rocky road, honeycomb, pink 'yummies' – which are like organic Smarties – and white chocolate roasted almond love hearts with a raspberry-infused white powdered dusting. 
The dividers are made from black licorice and the Valentine's Day Pizza Wheels are 28cm in diameter, weigh over half a kilo and cost $40. They're available to buy online and in the factory.
The family-run business is also re-introducing its limited edition salted caramel macadamias for Valentine's Day and, quite literally, offering the real Willy Wonka Golden Ticket experience.
Diners can enjoy a sumptuous Valentine's Day dinner on the premises (2 x courses for $55 and 3 x courses for $65) whilst being surrounded by chocolate, watching the workers make the delicious treats that Australia has come to love so much.
To book a table or for more information, visit https://www.juneelicoriceandchocolate.com

To order a Valentine's Pizza Wheel online click here.
About Junee Licorice & Chocolate Factory 
Located at the restored Junee Flour Mill the farm is owned by the Druce family – one of the first organic farmers in Australia –  produces a variety of certified organic chocolate and licorice. Adventurous guests wanting a hands-on experience can make their own 'freckle' or rocky road creation with Organic Belgium couverture chocolate. More info: https://www.juneelicoriceandchocolate.com and Instagram.