Best White Wine Regions Australia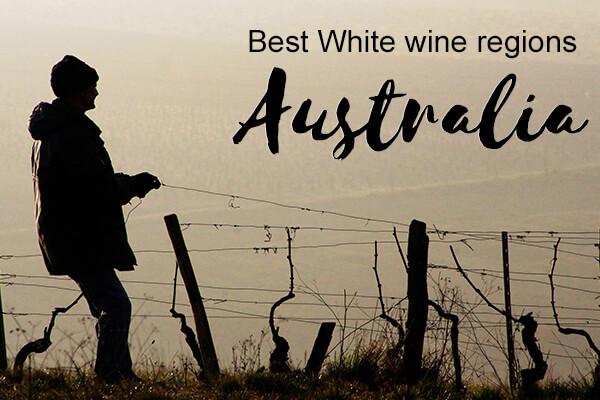 Explore One of the Best White Wine Regions Australia - Hunter Valley
In recent years, Australia has emerged as one of the major wine producing countries. It ranks at 6th position after - France, Italy, Spain, the United States and Argentina. The country's varying climate and rich soils allow various grape varieties to bloom, offering the best wines. Shiraz and Chardonnay wines comprise 44% of the total wine production. Some regions produce great red wines while others white. Yet, there are regions which facilitate both the types. It is all due to their different and amazing terroir characteristics. Today, we are going to enhance your knowledge about one of the best white wine regions in Australia. Here's a brief overview of the world-renowned Hunter Valley region.
History
As you know, the country is home to more than 60 wine regions. One of the best wine regions in Australia, Hunter Valley is located in New South Wales. It has three subregions - Upper Hunter Valley, Pokolbin and Broke Fordwich. Chardonnay and Semillon white wines of Hunter Valley among other varieties such as Shiraz and Cabernet Sauvignon. James Busby is known as the father of Australian wine and was the first one to plant vines here which he brought from Europe in the 1830s.
Geographical Conditions
The region offers a variety of soils along with a warm and humid climate. Red duplex and loam soils are found here which are apt for Shiraz and the sandy alluvial soil for Semillon. In other words, the climate, as well as the combination of rich soils in this region, is favourable for producing both Shiraz(red) and Semillon(white). Both of these varieties really capture the essence of the land in a bottle. Semillon wine from this region has the ability to improve with age. In its youth, it offers fresh, citrus flavors and with time it develops into honeyed and nutty notes. The region is also home to Australia's first Chardonnay, it was produced here. The new age winemakers are exploring new varieties such as Tempranillo, Fiano and Barbera.
If you are new to the world of wine or want to satiate your curiosity about wines and winemaking. You can visit this paradise, taste the region's famous aforementioned wines and enjoy the scenic beauty of nature. Exploring this region can be quite adventurous. You can enjoy delicious food and taste various wines at the annual Hunter Valley Wine & Food Festival. Block your calendar for June for the true Hunter Valley experience. It will be worth it!