SUBWAY HITS CONSUMERS RIGHT IN THE 'INNER-CHILD FEELS' WITH MOST RELATABALE CAMPAIGN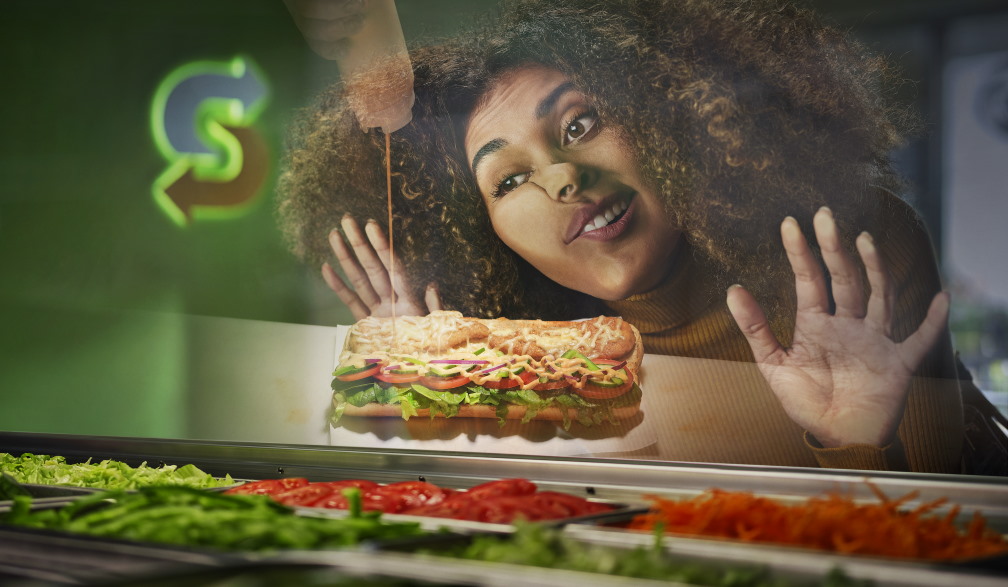 Subway® has used its latest marketing campaign to appeal to the inner-most urge every food lover has, but would never act upon, especially in a post-COVID world.
The campaign, featuring hilarious images of hungry faces pressed up against glass as they watch a Subway Sandwich Artist® build a mouth-watering sub, has been splashed across billboards, bus stops, and TV screens around the country.
Subway Head of Marketing, Rodica Titeica, said the campaign, aptly called Sandwich Love, is a just tribute to the love and devotion consumers feel for their Subway® favourites.
"We've brought to life the passion and anticipation felt by foodies as they watch their ever-so-specific masterpiece being prepared in front of their eyes," Ms Titeica said.
"This is the moment before achieving pure, gastronomical pleasure with their first bite, and we wanted to convey the satisfaction that we have in being able to deliver that euphoria to our customers.
"To love food, and love good food, is one of the simple pleasures in life and this brand campaign reminds consumers that Subway has always offered a more nutritious yet tasty option to Eat Fresh, which explains why it has been a fiercely adored brand for over 50 years."
At the helm of the creative direction of the campaign, Ryan Petie, Executive Creative Director of Publicis Worldwide, agrees that the inspiration for the campaign is owing to Subway fans themselves, and the musical aspect that invigorated the ads has become a stand-alone campaign in itself.
"Subway customers love their specific combination of flavours, and what better way to express their absolute devotion than the iconic power ballad," Mr Petie posed.
"We took a classic rock genre and turned it towards our fan's favourite Subway ingredients, creating the first ever Sub Love Songs.
"It's about evoking the emotion that Subway fans have felt for years and we know that when consumers hear the Sub Love Songs, they'll feel that Sub Love feeling up against the glass."
The Sub Love creative is making a splash in multiple TV properties including within AFL and NRL matches, on large format digital out of homes and across multiple social media platforms such as, YouTube, and Vevo - even making an appearance prior to Doja Cat's new release song that went live on the platform last week.
The Sub Love Songs will be released exclusively via Subway in-restaurant radio and will also dominate Spotify ad space until August 29th.
The 3-month-long campaign is the fifth produced by Publicis Worldwide since their appointment as the brand's creative agency of note for Australia, in mid-2020.
For further information about Subway, visit
Subway.com
.