The 29-year-old Australian Revolutionising The Edible Collagen Market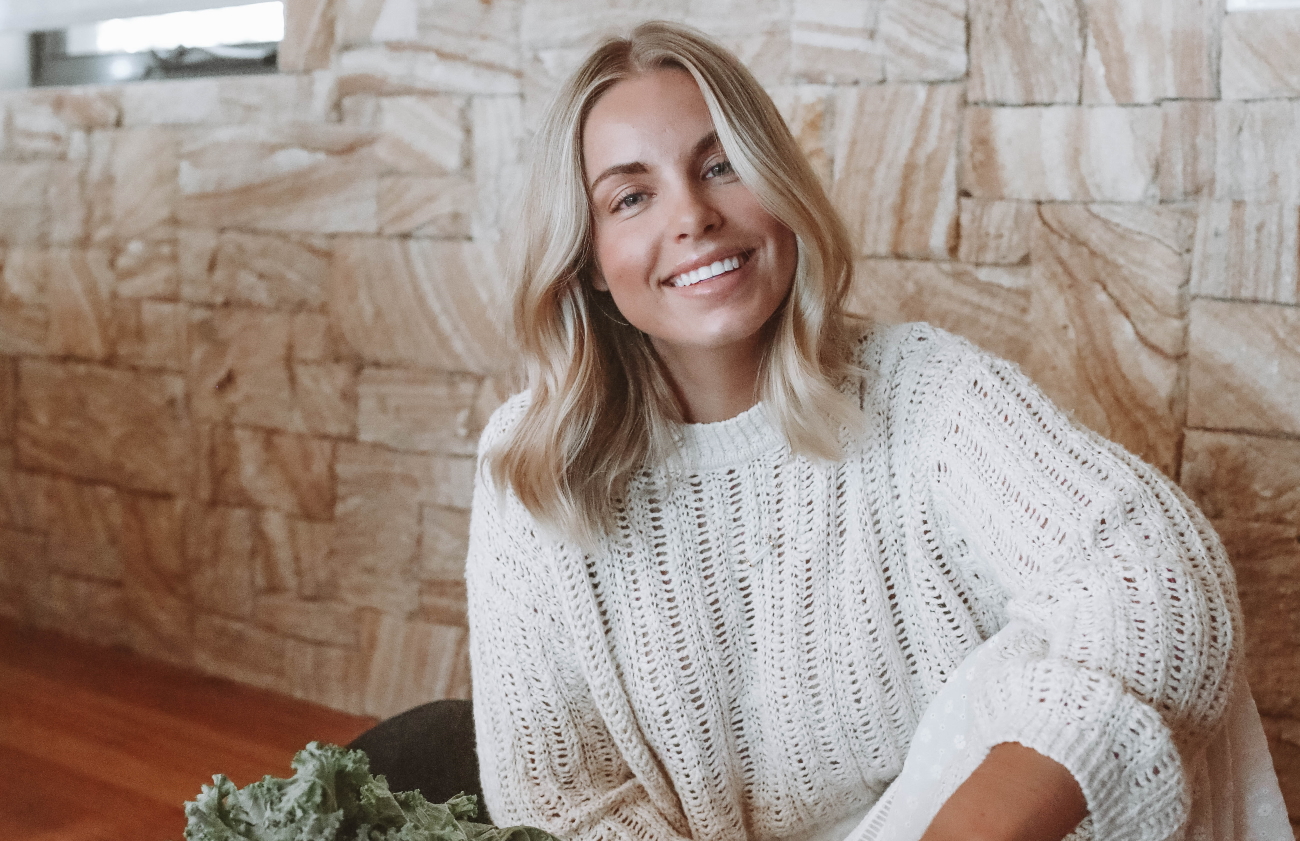 Known as 'Nature's Botox', scientific research shows collagen is not only anti-ageing and good for skin, but also optimises health, ligaments, muscle recovery, the gut, and helps heal the digestive system by repairing it.
The new Choc Cherry Beauty Bites from Krumbled Foods, Australia's first and only collagen bars to combine five proven age-defying ingredients flavoured in White Chocolate Raspberry, Lemon Coconut or Apple Cinnamon.
The body uses amino acids to build muscle, bone, cartilage, skin, hair, connective tissue, and there are many different types of amino acids, but the type found in collagen is the most abundant in your body due to the role they play in forming connective tissues and skin.
"My philosophy is that beauty starts from within, and from within your gut, so we really need to be tailoring our gut health along with turning our focus onto our collagen production and intake," says Krumbled Foods' creator and CEO, entrepreneur Keira Rumble.
"There have been a few products try to copy what we've done, but what's different about ours is that we have five key ingredients with proven anti-ageing and gut health benefits all together for overall benefit – collagen, Vitamin C, Vitamin E, probiotics and prebiotics, with just 2.8g sugar. 
"A lot of people are aware of probiotics, but not so much prebiotics, which in my opinion are just as important, but get left behind. If you don't have enough prebiotics in your diet, then it doesn't matter what you consume because your probiotics are not going to flourish.
"Studies have shown that poor gut health can cause lethargy, poor skin issues, stomach pain, leave you constipated, anxiety and depression."
Rumble started her business with protein balls in 2017 after being unable to find healthy snack bars low in sugar, which led her to become fascinated with the collagen and probiotic space in functional food. 
She launched launch of Beauty Bites in August 2019 and with the help of her social media audience, sold out of a year's worth of stock in the first three weeks. 
"My biggest goal was to ensure we have a low sugar content in all Krumbled Foods products," she says. "I started the business because I couldn't find a low sugar option to grab in the supermarket, so I decided that I needed to do something about that. 
"Hidden sugars are a big thing for me. In my early 20's I was insulin resistant and on my way to becoming diabetic, I decided I needed to make a change in what I was eating, but struggled to find options that weren't loaded full of hidden sugars. 
"Things like dates – which are a common ingredient in a lot of "healthy" snacks out there – is in my opinion is probably the number one culprit increasing the sugar content. 
"Not only is eating things high in sugar bad for us, which has been documented in thousands of studies, sugar can actually impair the body's metabolic function and break down collagen and elastin in the skin. Which can lead to breakouts and acne.
"When there are high amounts of sugar in a collagen bar, any sort of benefit that the bar claims is nullified. Your body favours sugar before it does Collagen or Vitamin C which means they won't get absorbed.
"A lot of the collagen bars on the market have the same amount of sugar as cinnamon donuts. We only have 2.8 grams of sugar in our bars per serve, whereas some snacks and bars can have up to 36% of sugar or 18g of sugar the equivalent to nearly 4 teaspoons sugar (and there are 39 grams in a can of Coca Cola!)"
Tenacious and ambitious, Rumble pitched the Beauty Bites to Coles and Priceline last year and they are now in stores nationally, the deals on a trajectory of $1-1.5m in the first 12 months of sales.
Keira's efforts have also been recognised internationally – in March she was announced as the Australian recipient of this year's Sephora Accelerate Program. The program includes mentorships from Sephora and industry leaders; grants and funding. She intends to launch a new brand called Habitual Beauty, which is set to become a leader in clean beauty and nutraceutical space over the coming months.
For more information, visit www.krumbledfoods.com.au