Written by Belinda Cannell, Research fellow, Research Associate, The University of Western Australia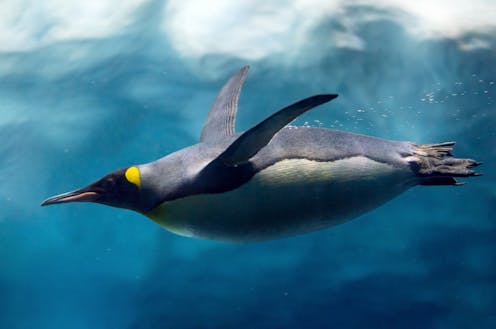 Shutterstock
Do penguins fly underwater? - Rhys, age 7, Perth.

Indeed they do. They can't fly through the air but they can fly underwater.
In other words, a penguin uses the muscles in its chest to bring its special wings, called flippers, downwards. But then it uses the muscles between its shoulders to bring its flippers upwards.
Hummingbirds,...