ADP Appoints Virginia Magliulo as President, Employer Services International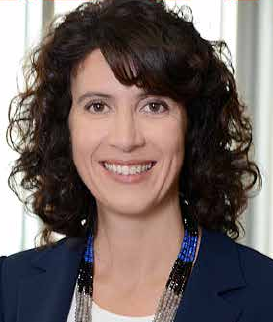 Melbourne, Australia October 5th 2021 – ADP (Automatic Data Processing), a leading global technology company providing human capital management (HCM) solutions, announced that Virginia Magliulo has been appointed President, Employer Services International, starting in her new role on October 1st.Former President, Don McGuire, has taken on a new role as  ADP's Corporate Vice President and Chief Financial Officer.
As President, Employer Services International, Virginia Magliulo will lead ADP's International Operations, driving strategic growth, operational excellence and enhanced client experience across EMEA, APAC and LATAM markets for ADP's human capital management (HCM) solutions, including payroll, time and labor management, HR and benefits.
Prior to  ADP, Magliulo started her career as an engineer. She later joined ADP in 2015 as a Client Services Director in Italy. After a short time, she was promoted to General Manager, ADP Italy. Following the addition of ADP Spain and Portugal, she became General Manager, Southern Europe. In January 2019 Magliulo was appointed a Corporate Officer by the Board of Directors and in November 2019 she became President of GlobalView. 
Among her many accomplishments, Magliulo was recently included in Forbes Italy Top 100 "Wonder Women" in recognition of her outstanding leadership and championing of holistic inclusion, diversity and equity initiatives especially through her role on the #BreakTheCeiling Committee. Virginia Magliulo holds an Electronical Engineer degree from Politecnico di Milano and a PMI Certification from the Project Management Institute.
For more information on ADP's International Employer Services and HCM solutions visit au.adp.com/
About ADP (NASDAQ – ADP)
Designing better ways to work through cutting-edge products, premium services and exceptional experiences that enable people to reach their full potential. HR, Talent, Benefits, Payroll and Compliance informed by data and designed for people. Learn more at au.adp.com/