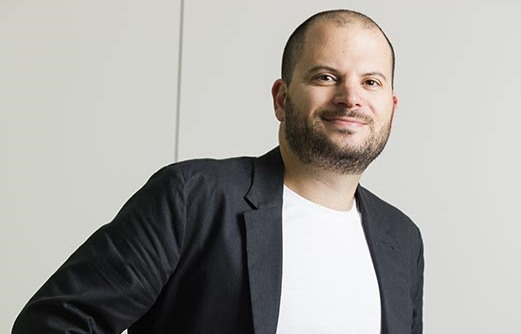 In all-new research, ActivePipe, Australia's premier marketing automation platform for real estate, has revealed the importance agents place on digital marketing, their perceived skill levels and the correlation between these factors and sales performance.             
Digital Marketing in Real Estate 2021 – Uncovering The Skill Gap is the latest ActivePipe research to help agents understand where to focus to improve their marketing skills. It identifies a correlation between top performing agents who list and sell high volumes of property and strong skills in digital marketing.
The report, which includes insights from 146 agents across Australia and New Zealand, finds only one in five agents demonstrate skill levels that achieve strong results in digital marketing, even though 93% of agents believe digital marketing is important to their current success.
Ash Farrugia, CEO, ActivePipe says, "With the recent release of REB's Top 100 Agents Report, it's important to try to understand what the top agents do that helps them to outperform their peers. Our  research found that the majority of top performers rated their digital marketing skills as good or excellent and were more than three times more likely to have a clear, written digital marketing strategy, when compared to lower performers."
World renowned real estate coach Josh Phegan offers his advice to agents: "You need a clear strategy, with a clear set of metrics, so then you can adjust until you hit your target."
The report reveals that a clear digital marketing strategy is one of the most important factors agents must have in place to deliver effective digital marketing, yet only 22%of agents surveyed meet these criteria.
In this latest research, the revelations around the links between agent performance and their expertise in digital marketing is clear.  Agents with strong digital marketing strategies are more likely to use blogs and articles, and videos as part of their marketing mix and report better results in lead generation from their email and website marketing.
Ash Farrugia said the results help agents understand where they need to lift their game in digital marketing.
"The report reveals how confusing agents find the different types of digital media and the need for greater understanding about what each of these elements can do and how they work together for the best results," Ash said.
"From email marketing, social media to company websites and online advertising there's a lot to learn, but the research shows that it is a clear way to achieve market dominance."           
Other research findings:
81% of agents believe social media is effective at building brands.
78% of agents believe social media is an effective way to engage with the local community.
54% of respondents say their website is ineffective at lead generation.
One third of agents have their digital marketing handled by their administration or marketing team, while 28% have completely automated their marketing.
Agents are least competent at Tiktok and Twitter, but there are also serious skill gaps in competence around Google Ads, SEO and company websites.