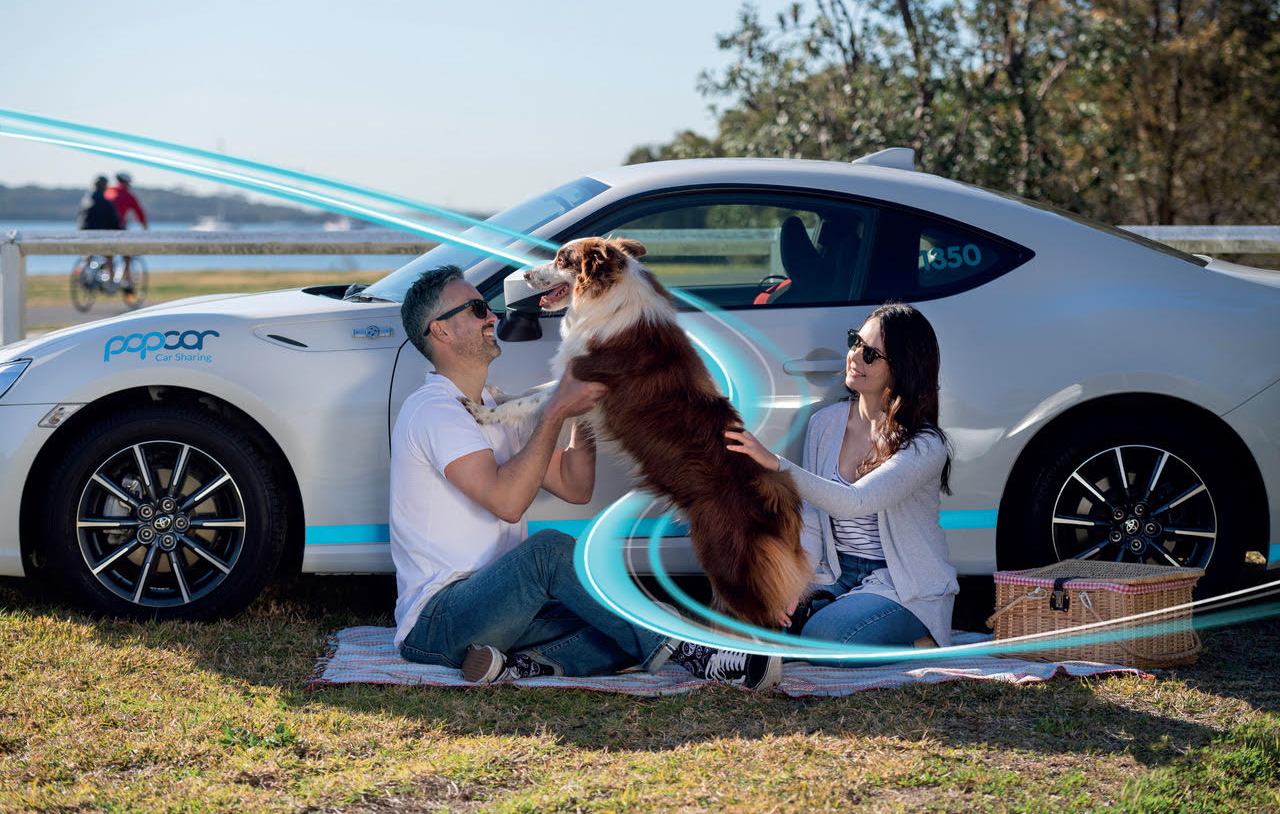 Sustainability, budget, urban living, lack of parking – these are just a few of the reasons that many people are choosing not to buy cars in today's environment.
Some want to do something good for the environment. Some want to save money. And some just live in an area that makes owning a car difficult. Whatever the reason, owning a car isn't on the cards for everyone - but of course, people still need to get around.
It's true that many people use public transportation, but it's also true that not many people find public transport a convenient, reliable and safe option for their travel needs. Add to this the COVID-19 issues driving up contagion concerns, and public transport isn't always the best option.
With this in mind, some have turned to car rental services. But reports of long queues and inconvenient booking and pick-up arrangements has led many users to look for something better, and statistics are showing that many of these people are now turning to car sharing.
Car sharing is a membership-based service providing local communities with an alternative to renting or owning a car. And it's proving incredibly popular.
Anthony Welsh, Director of Popcar, a local car sharing company, says, 'COVID has been a difficult time for Australians and the world, but we're extremely proud that we've been able to offer a safe and easy-to-use way for people to keeping getting around. And our incredible growth shows it's a service Australians are looking for.'
In fact, Popcar, a car sharing company with vehicles across NSW, VIC and ACT, has grown by 140% in Sydney alone over the past five months. On the other hand, according to Ibis World, revenue in the car rental industry is forecast to fall by 3.2% in the 2020-21 period. In a non-COVID-19 environment, the industry would have been projected to grow.
But why is Popcar growing, while big rental companies like Budget and Avis are all looking at decreasing market share?
Both car sharing and car renting provide drivers with convenience, flexibility, less accountability and a considerable variety of car models to choose from. Compare the two, though, and the car sharing system usually comes up trumps when it comes to the comparison of the level of benefits on offer.
One example is flexibility. With services like Popcar, you're free to claim your vehicle at any hour of the day rather than being restricted to a car rental's trading hours. Everything is online and through convenient apps, so there are no long queues and it's completely contactless.
The other is convenience.  When car sharing with Popcar, you're only required to fill in a simple online 3 step form with your details once, rather than every time you want to use a car. And car sharing is inherently local. That means there's a car near you. No more long treks to the airport or some other out of the way industrial area that's never easy to find.
It would appear that car sharing is a win for everyone.
It reduces congestion, increases parking availability and, being contactless it's perfect for social distancing.  Various studies have found that for each car shared on the road, anywhere from four to 13 cars are taken off the road. It reduces the number of kilometers that people travel, and increases the use of other transportation such as biking and walking.
With these benefits front of mind, Popcar is on a mission to get Australians to make the switch from car renting to car sharing.
'We're driven to help Australians move away from the traditional modes of car use,' Anthony says. 'Car sharing businesses like ours give customers the convenience of owning a car without the costs or responsibility. It's great for the environment, and for the community. And it's an easy alternative to public transport in a time when we're all required to socially distance.'
In the rapidly shifting transportation landscape, even the Goliaths of the rental car industry — some of the best-known brands in the world — are being left behind. But there's a good reason for this. Car sharing is a convenient, modern and sustainable approach to getting around. And it appeals to millennials in particular.
Zipcar's second annual study of the personal transportation and car ownership behaviour of 18 to 34 year olds shows that 55% have made an effort to drive less. And 67% are happy to participate in the 'sharing' economy. As the world continues to change, that number will likely continue to grow. Because if Popcar's recent growth has anything to tell us it's that car sharing is the way of the future.