137 Pillars Suites & Residences Bangkok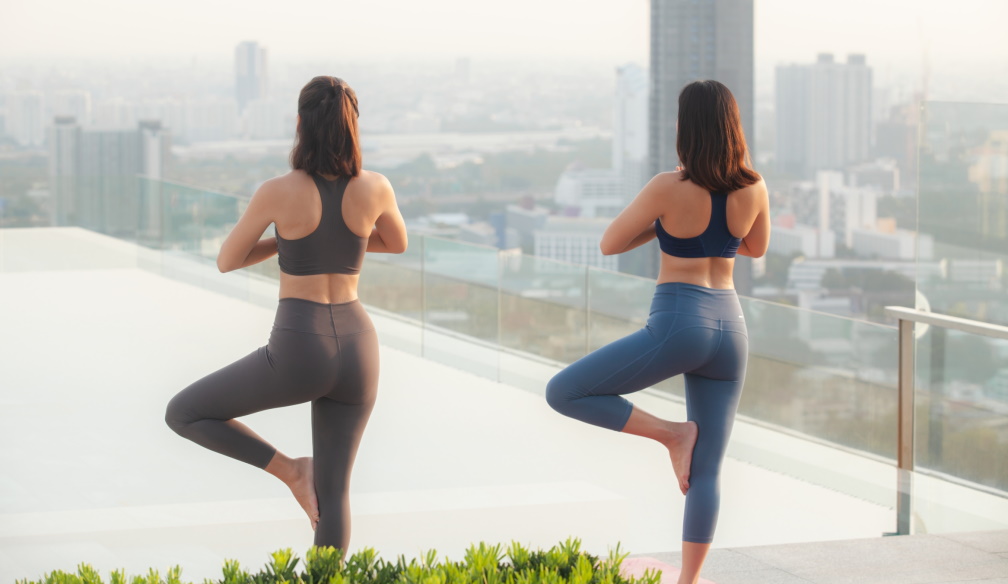 137 Pillars Suites & Residences Bangkok Launches Wellness Package "Reset, Restart, Rejoice"
---
In celebration of World Wellness Day on June 11th, 137 Pillars Suites & Residences Bangkok invites guests to step back and rejuvenate their wellbeing with our recently launched "Reset, Restart, Rejoice" Package. During their 4-day and 3-night stay in either the Sukhothai Suite or Ayutthaya Suite (both single or double occupancy available), this retreat will feature healthy plant-based meals and a variety of wellness activities and therapies that aims to solidify wellness into your urban lifestyle. The luxurious retreat will incorporate all of our Seven Pillars of Wellness, in order to reinvigorate holistic balance on all dimensions, be it physical, mental or emotional wellbeing.    
Seven Pillars of Wellness
Our trademark spa and therapy destination, Nitra Serenity Centre, focuses on ensuring a pampering experience which leaves you feeling restored, invigorated, energised, and full of vitality. To help guests achieve wellbeing on all fronts, our guiding philosophy and practices integrate the "Seven Pillars of Wellness" into all our well-curated activities. With the main aim to create holistic balance in your life, all pillars carefully take into account the nourishment of mind, body and emotion. These are Exercise, Diet, Mindfulness, Restoration, Evolution, Expression, and Social Interaction. Below are further details about each pillar and the corresponding wellness activities included in the package for guests to enjoy.
Exercise:

 

Movement is key to a healthy lifestyle. Fine-tune your movements to create the ideal exercise routine.
Guests can enjoy a

 

morning or evening jog

 

at Benjakitti Forest Park, a recently renovated wetland haven. Lush with ponds and mounds set against a backdrop of Bangkok's skyscrapers, our complimentary hotel limo can transfer you to this well-designed park.
One exercise class

 

to choose between: Muay Thai Class

 

at Garden Level 6 OR

 

Aqua Zumba

 

at the Rooftop Pool OR

 

Yoga

 

at the Rooftop Pool  
Diet:

 

You are what you eat, so it is essential to know how quality food leads to a quality life.

 

Three meals

 

are included in the package. Guests can choose 4 dishes per meal from our Plant-Based menu and healthy tonics from Bangkok Trading Post, whether for lunch or dinner, during their stay.
Mindfulness:

 

Be conscious of everything you do. Focus your mind on your actions and surroundings.
Wind down with

 

sunset or morning meditation

 

at the Rooftop Cabana.
Expression:

 

The ability to communicate and express aspects of yourself that you want to show the world.
Talk Therapy Session

 

with counseling psychologist from MissionOn
Restoration:

 

Recharge, reboot and restore. Try something new in regards to treatments and therapies. Included in the package are

 

complimentary turn down

 

amenities such as a Deep Sleep Lavender and Chamomile Bath Bomb from LUSH and Deep Sleep Pillow Spray from this works.
One spa treatment

 

to choose between:
Reiki

 

– An ancient Japanese technique to reduce stress and stimulate the body's healing capacity.
Sleep Therapy & Sleep Turn Down Amenities

 

– A deeply restorative and soothing treatment to improve your quality of sleep and recovery through a blend of traditional holistic elements, combined with the latest technology, using formulated aroma relaxer oils, sleep enhancing products, headphones to deliver binaural beats and a body massage.
Nitra Raya Massage

 

– Your choice of aromatherapy oil blend with ancient healing Reiki techniques and a pampering holistic Indian head massage with hot oil.
Evolution:

 

Expanding our knowledge and experience is crucial for growth. Life without growth and learning is stagnation.
Bedtime stories

 

complimentary booklet

 

to learn about sleep and our Seven Pillars of Wellness
Optional add-on – Half day trip to Patom Organic Village and Farm

 

at Nakhon Pathom, including lunch at the location. Certified to international organic standards (IFOAM, EU and Canada), Patom is a name synonymous with sustainable farming. At this organic powerhouse, you can follow the journey of raw herbs, vegetables and fruits from farm to product, as well as how the village practices recycling and a circular economy. This add-on option is valued at THB 5,000. Price is subject to applicable service charge and government tax.
Social:

 

As social beings, we need to connect and interact with others to function healthily.
Exclusively for guests who have booked this package, upload your photo during your stay via your social media channel and hashtag #7pillarsofwellness for a chance to

 

win a one-night stay

 

at 137 Pillars Suites & Residences Bangkok.
There's hardly any better gift to give oneself than the gift of health. Rejuvenate your senses and reclaim your optimal health with our meticulously curated retreat, all amid the upscale ambiance of 137 Pillars Suites & Residences Bangkok. The "Reset, Restart, Rejoice" Package is available through direct booking with 137 Pillars until 30 April 2023, with prices starting from THB 51,160 for single occupancy and THB  60,110 for double occupancy. Rates are subject to applicable service charge and government taxes.
On top of the previously listed benefits, additional benefits include personal butler service, daily breakfast, exclusive access to the rooftop pool and its breathtaking city views, as well as Sundowner Drinks at 6-7 p.m.
To make a reservation or for more information, please contact +62 2079 7000, stay@137pillarsbangkok or contact via our LINE Official Account (@137pillarshotels).
Website : www.137pillarshotels.com/bangkok