6 Audience Targeting Tips for Your Next SEO Campaign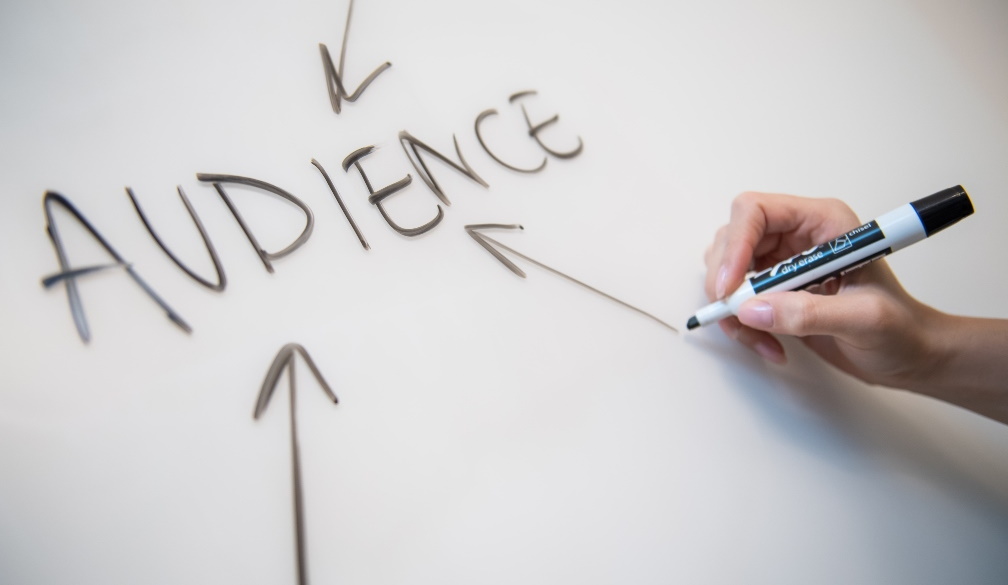 Over the last couple of years, digital marketing make huge leaps in terms of what can be achieved in terms of global customer outreach. Search Engine Optimization which represents a strategy of leveraging Google's search algorithms for ranking the promoted websites to the top of the SERP made a critical part of this digital tidal wave.
This shouldn't come off as a surprise keeping in mind that 93% of all online experiences start with a search engine, and more than 90% never go to the second page of the SERP.
However, even these amazing numbers are pretty broad and the companies that want to use this very lucrative channel need to pay greater attention to audience targeting. Let us take a look then at a couple of tips that should help you meet these goals and reach out to consumers your company really needs.
Root your company in some lucrative niche
This is a suggestion that can be applied to the entirety of your organization. To put it simply, the current business environment is very competitive and globalized. With things as they are, trying to appeal to anyone can make your company lose its focus and stretch the resources too thin. Focusing on a smaller and more contained market niche, on the other hand, will help you to keep control of your efforts and drive revenue from a smaller but more consistent customer pool. Also, reaching out to a limited audience will make all of your SEO efforts more streamlined and allow you to use more complex long-tail keywords.
Try out new long-tail keyword queries
Speaking of long-tail keywords, we would like to point out that while exact keywords are definitely capable of speaking out to a wider audience, long-tail keywords, in fact, contribute to 70% of all organic search traffic. But that's not all – these extended search phrases also have far lower competition and feature stronger conversion rates. In markets as crowded as Australia, using a location or complex phrases can do a great job in spotlighting websites with low authority. So, take some time to analyze your clients' intents, think about what they might look for, and give some of these focused long-tail phrases a try.
Use Google analytics
All the decisions you are going to make while devising your SEO campaigns need to be based on real-life data and research. Granted, the marketing industry always allowed for a fair amount of assumptions and hunch-based decisions. But, the more we narrow down our target audience we are left with less room for improvisation. Here we can take a couple of cues from any experienced Sydney SEO company that will perform a thorough Google Analytics, demographics, user behavior, and user flow research before engaging in specific SEO tasks. Be sure then to demonstrate the same level of meticulousness.
Segment your audience
Even if we narrow down your clients to the most contained market niche we will see that these people feature vastly different profiles and make very different age, gender, social class, purchasing power, and consumption habits groups. Furthermore, every client that will eventually buy products or services from your company goes through a specific journey. Engaging them at the different stops along this road will require different approaches and different search phrases. So, try to segment your targeted customers and create specific strategies for each of the groups we have covered above to get even better results.
Leverage social listening
In some cases, knowing how your customers feel and what are their feelings toward some issues can't be accomplished through data-heavy research or other analytics strategies. If you want to reach a full understanding of the people you work with, you need to leverage the power of social listening and see how your target customers are reacting to trending topics on social media and how they express their desires, dispositions, and values on social media. Establishing a strong social media people will also prove to be of tremendous help when distributing your content so this is really a win-win situation.
Put out quality content
Last but not least, we would like to remind you that, when all is said and done, it's the quality of the content you put out that makes SEO possible and keeps consumers coming back to your website. Even if you take care of all technicalities we have mentioned above, people won't feel inclined to follow through with your backlinks if the articles are not up to their standard. On the other hand, creating quality content built around the preferences of your target clients will be able to get you exponentially better results. So, remember that targeting without quality to back it up will do little for your cause.
We hope these few examples gave you a general idea about the strategies you can use to make your SEO campaigns more focused and drive more organic traffic to your website as a result. SEO makes a critical part of the contemporary digital marketing landscape. However, even though this method is capable of moving mountains, you will make very little progress if you don't focus your effort on people who are actually interested in buying your products and services. That won't be an easy task but the tips we gave you will definitely push you in the right direction.