Luxury Acreage Home Designs For Sydney's West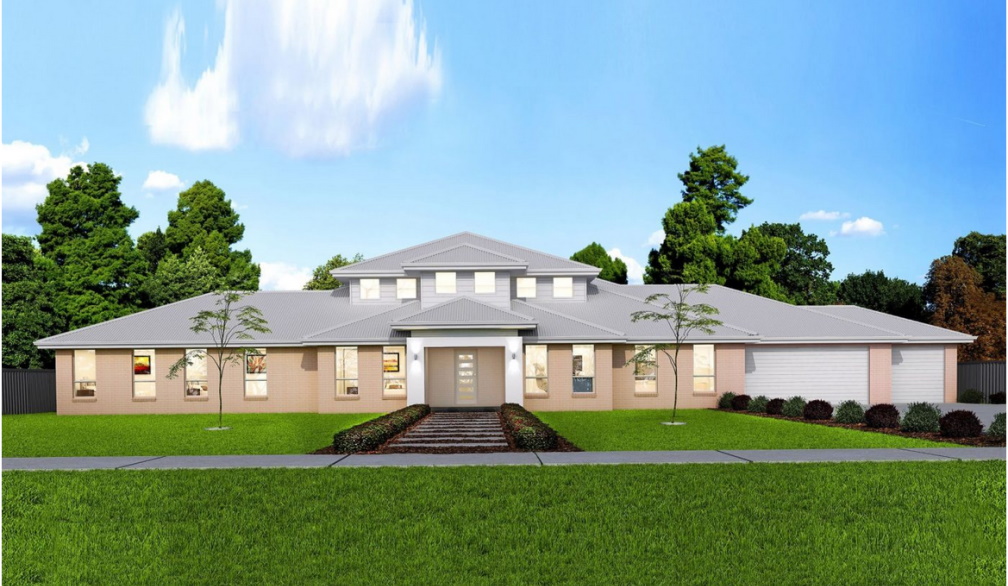 Australians are well aware of the quarter-acre block: 1000-square metres of space, the once gold standard of Australian living and our answer to the so-called American Dream.
Even today, Aussies aspire to own a three or 4-bedroom house on a quarter-acre block of land, preferably with a swimming pool and a sizeable backyard. And although property sizes are trending downwards in recent years, aspiring homeowners still view the quarter-acre block as the epitome of success in Australia.
We beg to differ.
Acreage home designs, or homesteads, are quickly taking off in Australia. Recent decades have seen the rise of lifestyle farming blocks and home designs to offer far more than the traditional single or two-storey home. As land prices continue to outvalue the buildings and dwellings that inhabit them, many are looking to rural and country suburbs away from the big smoke and capital cities.
A welcome refuge from the hustle and bustle of city living, acreage home designs and country style homes offer cosmopolitan living at an exceptional value.
What is an Acreage Home?
As its name suggests, acreage describes the land area, typically used for agricultural purposes, but not necessarily measured in acres". Although an acre contains roughly 4,047 square metres, making it four times the size of the quarter-acre Australian dream, acreage land blocks can range from as small as one acre to over 10,000 acres. And when compared to the average block size in Australia of around 200–350 square metres, it's 11 times as big.
That being said, you don't actually require 10,000 acres for an acreage home. For example, Better Built Homes has acreage home designs ranging from 29m in width to as wide as 40m. With a minimum of four bedrooms, two bedrooms, a double garage, and the option to add a granny flat, Better Built Homes brings the best modern home design to your acreage block with our premium selection of acreage home designs.
Building An Acreage House
Acreage home construction is not so different from any other home. Meeting council and state requirements for large parcels of land should be your first point of call. To ensure you get the appropriate advice, engage acreage home builders that understand what's required to make your acreage house plans a reality. There's nothing worse than the back and forth between developer and council approval.
For example, acreage homes are becoming increasingly popular in the sprawling suburbs of Penrith, Kellyville and Oran Park, all the way to open country areas such as Mulgoa, Dural and Maraylya.
Building an acreage house in these open areas is an entertainer's delight. Large kitchens, long dining tables, and alfresco dining space make the most of your rural block of land.
Also gaining popularity are acreage home plans with a granny flat or secondary dwelling. According to Penrith City Council, a secondary residence differs from a dual occupancy. The total floor area of the secondary dwelling cannot be more than 60 square metres and require approval before they can be built.
Acreage homes are also popular options for home-based businesses. In which case, there are some rules about what types of companies can operate in residential areas.
Things to consider:
Zoning: you can't just build an acreage home anywhere you want. Residential land zoning in NSW is split into five main zones - General, Low Density, Medium Density, High Density and finally, Large Lot Residential. R5 Zoning NSW – Large Lot Residential is where you'll be able to construct your acreage home. Other zoning considerations include surrounding areas and their zoning codes.
Some areas may be zoned for commercial development or restricted for conservation. Other sites may be zoned in response to floods and bushfires. Be sure to check with the local council before proceeding with any residential build.
Space: Like zoning, the area you have to build on and how you use it are critical considerations for any acreage home design. Will you have pets roaming around the property, or will you consider landscape features to improve curb appeal?
Water: The further away from the city you travel, the further away from modern amenities, namely water. Depending on the location of your build, you may need to source your own water supply if you are too far away from the local water source.
Utilities: power, sewage, internet, and cellular connectivity are critical considerations for any acreage home. Investigate early for internet coverage, cellular performance and whether or not you'll have to pay for electricity to be connected to the grid.
Stress-Free Acreage Building
Although every home represents a massive financial and emotional investment, acreage home designs in NSW take things to a new level. Not just a blown-up version of a traditional single storey house, open plan acreage house plans are designed to get the most out of a larger land area, capitalising on the natural beauty of your surroundings.
Acreage house designs should strike a balance between open spaces for spending time together with friends and family, and 'breakout' zones for when you need a bit of quiet. Thanks to an abundance of expansive outdoor living spaces, alongside guest rooms for visitors, modern acreage home designs are a fantastic way to live large and in charge.
Try the classic elegance of the Bella Vista 61 or the contemporary, low-lying form of Mirage 50.
Building an Acreage Home with Better Built Homes
Voted best home building company in Sydney & NSW three years running, Better Built Homes has the experience to ensure your build comes in on budget without compromising luxury quality. Your new home will come complete with premium inclusions at no extra cost.
You'll enjoy ducted air conditioning, a 2.0kw solar system, COLORBOND roofing, Caesarstone benchtops and Westinghouse kitchen appliances, and floor coverings and fly screens, all with no additional outlay. Included as standard, you'll have more money to spend on adding personal touches to make your new home just perfect.
Call Better Built Homes on 1300 100 922 or click here to view our acreage home designs and start making your acreage-living dream a reality. And if you want to see our home designs in person, visit one of our many display homes, open seven days a week from 10 am to 5 pm!