Senator Susan McDonald is new Northern Australia Special Envoy
Written by

NewsServices.com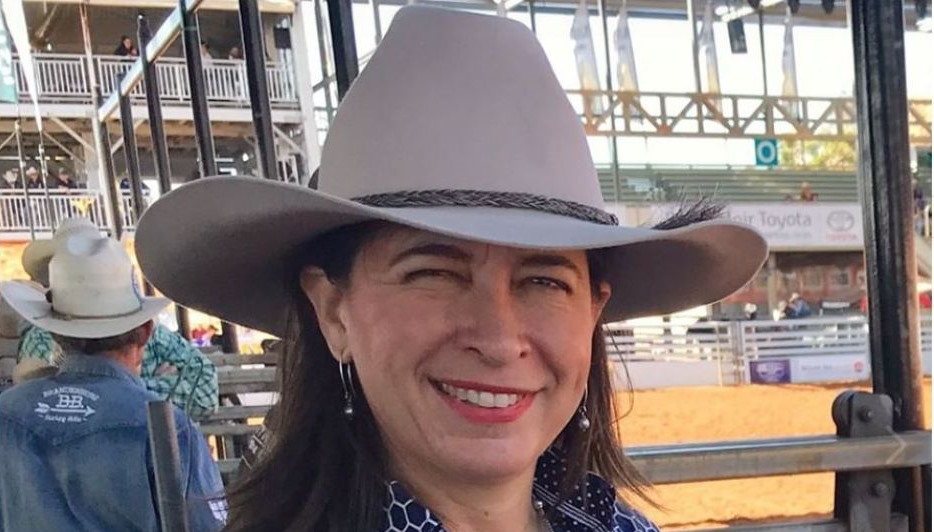 Newly named Special Envoy for Northern Australia, Senator Susan McDonald, has pledged to use her position to focus on supply chains - particular within the corridors of growth previously announced by the Morrison Government, regional internet connectivity, new water projects and services that make living in regional centres possible such as child care and aged care.
Senator McDonald, 51 from Townsville, entered the Senate in the 2019 election and has been an active voice for North and regional Queensland.
She was instrumental in setting up a 2020 Senate Inquiry into agriculture's effect on the Great Barrier Reef, and has been highly successful in securing funds for more mobile phone towers and wireless internet services in the bush.
She began her political journey by posing with a live dairy cow in a suburban shopping centre carpark before the 2019 election to protest low prices being offered by processors to Queensland dairy farmers.
"This appointment is a great honour and I'm determined to repay the faith shown in me by the National Party and the people of Queensland," she said.
"Northern Australia produces so much wealth for this country, but it's home to only about 1 million people, so we need strong voices in Canberra to ensure we keep getting funding for the roads, rail, healthcare and internet connectivity enjoyed by those further south.
"I've always said that Northern Australia doesn't want an advantage, we just want a level playing field.
"This means our kids having access to STEM teachers, our roads to be navigable in all conditions and our hospitals and businesses to have reliable, fast internet with which to provide services.
"All this makes the North more liveable and will attract young families looking for good-paying, stable work and a terrific lifestyle."
Senator McDonald grew up on her family's cattle property, 70km south of Cloncurry.
She was educated by Correspondence School and Mt Isa School of the Air before boarding school in Brisbane.
Her first job was cooking for a stock camp and working at Expo '88 in Brisbane before going to the University of Queensland to study accounting with the idea she would go back to the family station to handle the bookkeeping.
But circumstances changed and she ended up in Brisbane where she worked in different businesses as an Accountant before going in as Chief of Staff for Natural Resources and Mines Minister, Andrew Cripps.
Senator McDonald's family had bought a chain of butcher shops in Brisbane and the Gold Coast and she ran them for 6 years before being elected to the Australian Senate for Queensland.
She has three teenaged kids and is now based in Townsville.
She was elected to the Senate in May, 2019 after securing the No.2 spot on Queensland's Liberal National Party ticket. She is currently the chairman of the Federal Government's Rural and Regional Affairs and Transport committee.
She will soon conduct a tour of Northern Australia while Parliament is in its winter recess.
"Mining, agriculture, transport, water, health and education are all top priorities that will be speaking to stakeholders about in coming weeks," she said.
"The corridors of growth from Darwin to the Great Australian Bight and the Gulf of Carpentaria to Victoria were identified in 2020, and complement the Tennant Creek to Townsville corridor which will be a focus in regards to freight movement and connectivity.
"I suspect I will return to Canberra armed with plenty of work to lobby Ministers for, but I won't apologise for that.
"The Morrison Government has proven it has made Northern Australia a priority, and it's my job to ensure this keeps happening as quickly as possible."