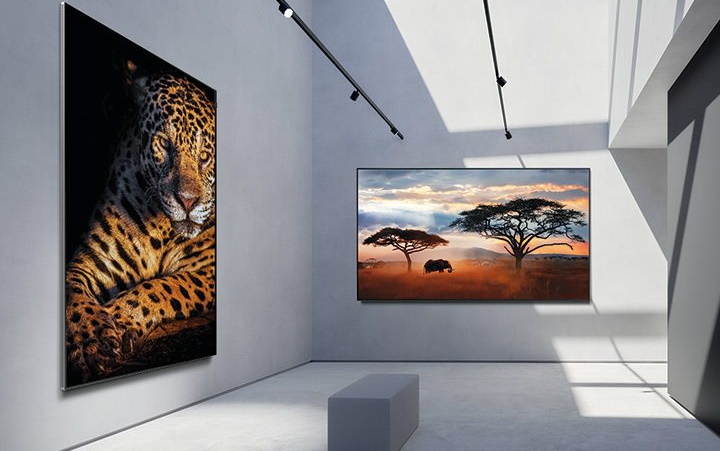 Samsung Australia has announced the expansion of its QLED display business range with the introduction of the Neo QLED 8K Display.  
As businesses increasingly need larger displays to create unique brand moments, promote collaborations or require content to be viewed in with accuracy, Neo QLED 8K Display provides the clarity required for when detail matters.  
"The release of our Neo QLED 8K signals a new era in premium display design and is set to completely transform how business can take advantage of digital displays, from creating wow moments for their teams and customers, to viewing information and content with clear precision up and close to the detail," says Phil Gaut, Senior Director Display and Memory Solutions, Samsung Australia. 
"Given the considerable changes in recent times, the way we use visual displays in a commercial setting has evolved, and the need to create exceptional experiences has never been more prevalent as businesses look to win and retain customers as we move into a post COVID world. Samsung's Neo QLED 8K Display is a way for businesses to ensure they stay aligned with what stakeholders are now looking for and future-proof their business." Gaut concludes.  
Display Brilliance 
Picture quality continues to be essential for businesses across a range of industries. Whether it is in the boardroom, shopping center, medial practice or control room, the same objective to deliver outstanding picture quality remains at the core. The introduction of Neo QLED 8K Display not only future proofs businesses but also delivers a next-generation display experience thanks to AI Upscaling technology that enhances content to be displayed in a crisp 8K picture quality. 
To deliver the high level of detail, Neo QLED 8K Display are packed with more light sources than previous Samsung Professional Displays. The improved backlight provides enhanced detail and a bold contrast with precise dimming which is powered by Quantum Matrix Technology Pro that controls the Quantum Mini LEDs with optimum precision. 
This new range of displays is powered by more than 33 million pixels to ensure that the visual output is ideally suited for large screens whether showcased at work or in customer-facing engagements. Neo QLED 8K Display allows for high level of detail to be captured and images to be presented with real-life accuracy.  
Neo QLED 8K Display also features DICOM Simulation Mode, this allows the display to meet 100 percent of grayscale which is required by DICOM standard to help to simulate medical images such as X-rays 
Fit to Match Any Room 
Neo QLED 8K Display features a slim silhouette and minimal bezel that almost disappears providing clear screen real estate with no distractions. Samsung has made significant enhancements to its portfolio of digital signage, streamlining its design and minimising clutter. Businesses now have the tools to be creative in how exactly they want their message displayed – whether hanging on a wall or hanging vertically. 
Samsung's Neo QLED 8K Display has been designed to match the lighting conditions of its surroundings to deliver a consistently clear picture quality. Adaptive Picture Mode and Anti-Reflection Technology reduces distraction in brightly lit areas, while Adaptive Picture Mode delivers real-time optimisation of content brightness and picture quality in varying lighting conditions. 
Availability 
Samsung Neo QLED 8K Display is available now in a range of sizing's to accommodate for differing business needs including models sized from 65", 75", to 85".