National Cabinet to meet as Omicron causes testing wait times to increase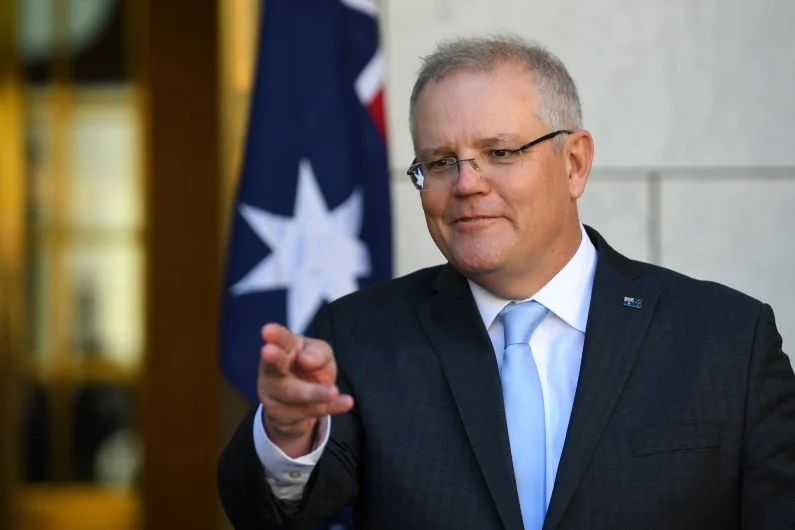 PRIME MINISTER: Good afternoon, everyone. Always taken Omicron very seriously, both at a Commonwealth level and across the states and territories. We met last week, as you know, as a National Cabinet, and with the pace at which Omicron's moving, it's not surprising that I have called a further meeting of National Cabinet, bringing forward the meeting we had scheduled for next week to tomorrow, and I'll be returning to Canberra with the Chief Medical Officer, who joins me today, for that meeting with the other premiers and chief ministers.
I've had the opportunity to speak with a number of them today. There are a range of issues that we need to discuss tomorrow. The, as we've seen, the long lines at testing queues and the challenges that are being faced by people because of that congestion and dealing with the very, what are a very high number of cases. But, as we've consistently said, in the course of Omicron, the issue is not the number of cases. The issue is the incidence of serious disease. It is the incidence of impacts on our hospital system, in particular in the ICUs. And so while we do have a high volume of cases, which is what Omicron presents as a challenge, there are 1,314 people in hospital. There are 126 in ICU and 55 on ventilators. Now, what that says is there is ample capacity in our hospital system to deal with the challenges that we are presently confronting. Of course, we'll continue to see cases to rise, but those cases are not translating into the sort of serious disease and a proportional impact on our hospital system. But, of course, as Omicron continues to go forward, we will see further pressures, but states and territories are working very closely on their plans to deal with those challenges, and we'll discuss that further tomorrow.
The challenge of Omicron is to deal, as I said last week, with the volume, and that is a very different challenge to what we had in previous phases of the epidemic, of the pandemic, I should say. In the pandemic before, PCR tests were the gold standard. And at the volumes we had previously, PCR tests were the consistently recommended test needed to manage the pandemic. Now, as we go into the Omicron phase, and let's note that Omicron has only been in Australia for just a month. And so that means that we have been changing our settings to deal with the challenges of Omicron, and that requires you to do this on a risk-based method. And so that does mean that we're going through a gear change when it comes to how we manage testing arrangements, the definition of close contacts, how we furlough staff and isolate people who are impacted by cases directly or as someone living in the same household. That obviously has an impact on our health workforce. It has an impact on many parts of the economy's workforce, whether it be in hospitality settings or or many other places. So it's important that we continue to adjust and get as consistent approach as we possibly can across all the states and territories.
But the other thing we've learnt right across the pandemic is all states are at different stages. They're at different phases. And so while here in New South Wales and in Victoria, where we have high numbers of cases of Omicron, we're now seeing that start to materialise in Queensland and we will in South Australia. And we will in Tasmania. And then, of course, there's the Northern Territory, and ultimately Western Australia. Now, in states where there are very low numbers of cases, the need to change things at this stage is not as great as they are here in New South Wales. So to be applying exactly the same settings in all the states and territories would not match the reality of what's happening on the ground. So what we're looking to do tomorrow is to ensure we get a definition of close contact and which tests are used in what circumstances and how they're provided to manage a large volume of cases. And as states move into that phase where they have more high volume cases then they, I would expect, move towards adopting the practices that we're seeing in states like New South Wales and Victoria.
And so that is what tomorrow will help us achieve, so there's a clear pathway, everybody knows where it's going, and we can respond accordingly. So the key implications for that are to redefine what is a close contact, because a close contact then defines well, what sort of tests do I need, and what do I need to do - do I need to stay at home? For how long? What does that mean for the people I work with? What does it mean for the people I live with? And the recommended definition, which will, is being considered by the medical expert panel and will be tomorrow presented, as we asked last week, to the National Cabinet by the Chief Medical Officer, is a definition of a close contact, which is a household contact or a household-like another accommodation type setting, of a confirmed case only. A household contact is someone who lives with, in in or in a care setting, and has spent more than four hours with them in a house, accommodation or care facility setting. So we're talking about someone that they're living with. We're talking about someone like me and my family here who are living here together. If one of my kids Abbey or Lily got it, or if of course Jenny got it or any of the household staff here got it, then we would find ourselves in that situation and I would be a close contact. If I went down to a restaurant down the road and I happened to pop in and get some takeaway and there was a case there, I would not be a close contact. I would not then have to isolate for the arrangements sitting under a close contact.
Now what's important with this definition is to try and understand that you're dealing with a high volume of cases and we just can't have everybody just being taken out of circulation because they just happen to be at a particular place at a particular time. The uncertainty of that, the impacts on the economy, and particularly given the fact that we are not seeing this impact on our hospital system, means that's an, it's an impractical way to live with the virus in this next phase. And so it is important that we move to a new definition of close contact that enables Australia to keep moving, for people to get on with their lives. If they find themselves in a close contact, genuine close contact setting, then, yes, we need to take some precautions. But otherwise, you monitor your symptoms. If symptoms present, you avoid, you get a test, and I'll go to that in a second. If those, if you've been in a, you've QR coded in somewhere and you've found out there's been a case, you don't have to rush off and get in a long queue. You just have to monitor your symptoms. You've got to be conscious of where you're going. Not the best idea to go and visit an aged care facility in that situation for a week or so. And also to take your normal precautions of wearing masks and things like this. This is how people responsibly manage their own wellbeing and the wellbeing of others in the Omicron pandemic.
So what would happen in these circumstances if you are a a close, a close contact is would be a seven day quarantine, and you would have RAT tests on day six. And if that proves to be [negative], then you'd be able to go back into the community. And on day 12, you'd also have a RAT test. Now, on RAT tests, there's no need for you to be required to have a RAT test simply because you may have been somewhere at some point in time. Close contacts need to have RAT tests. People who are symptomatic need to have RAT tests, and indeed, people are symptomatic, a PCR test. But what's not necessary is for people to be going out and bulk purchasing RAT tests and having them every other day on a casual basis. If you're symptomatic, then you should take one. And for the Government's point of view, we will continue to provide RAT tests in those situations, in the same way that we provide PCR tests.
Now, currently, PCR tests are provided at the state distribution and the state hubs. They are funded 50-50 by the Commonwealth and the state government and, where someone is required to go and have a PCR test. State governments are responsible for securing those tests, all the supplies that go with those tests, the arrangements that go with the conducting of them, and the Commonwealth shares those costs 50-50. The same is true for RAT tests. So where a RAT test would now be required rather than a PCR test, state governments, as always, responsible for securing those RAT tests, providing them to people directly, and we will share the costs of those 50-50 with the state government.
Now, the Commonwealth also has responsibility for RAT tests and other tests - that's in residential aged care facilities and a range of other high risk settings that we're responsible for. We will continue to do that and we have been doing that.
The other points I was going to make quickly is that on RATs, RAT tests, the Commonwealth has been in the market since August. We currently have had four million already delivered. There are another six million arriving very soon. And we have also approved, the Treasurer and I and the Finance Minister, $375 million in additional funds to procure further RAT tests to be part of the national stockpile. Now that national stockpile, as I said, is there principally to deal with the Commonwealth's responsibilities for directly providing these tests. States have the responsibility providing the tests in their settings. But, where there are issues around distribution and other things, the national reserve has been available, just as it has been for masks and PPE, and all of these other things that we keep in the national stockpile, which are also the responsibility of the states, but from time to time, they are drawn on.
Just on boosters, I can confirm again we've got 20 million boosters, mRNA, in Australia. So there's plenty of boosters. In fact, the booster rate of delivery is running six times faster than the first dose, and it's running about twice as fast as the second dose. What we need is what we agreed last week is for the state-based vaccination hubs to be restored, all of them, so we can get those booster rates back up to the peak of what we were running up at around about September, October of this year. And so I know the states are doing that. They've been working closely with us. Obviously there are people taking leave and holidays at the moment. Also the fact that they're having to be isolated because of the current rules also impacts on that, which is why it is so important to change these other settings.
And we'll also be working closely with the TGA to ensure that pending applications for RAT test approval continue to receive a priority. Now I want to be really clear about this - the TGA has to be sure about the testing kits that it approves. We've already seen from some applicants that their products have been withdrawn in other jurisdictions. So, you know, we're going to be careful about the tests, given we are even more reliant now on RAT tests - which have been more a convenient testing tool up until now - that these RAT tests have to have that authenticity, that reliability, they've got to meet the mark. And so the TGA will continue to do that job. They have a number of applications before them and I know they will attend to those in an urgent manner, but in a very thorough manner. So you can be confident, as best as you can with a RAT test, that the result that you get gives you the right answers to enable you then to make the best decisions for your own health care.
Now, I think there was only one other thing I had to mention, Paul, and that is that the difference between where PCR tests and RAT tests should be used. I appreciate this is a lot of information. But it's important, I think, to pass it on. PCR testing - is the recommendation - should be focused on diagnosing individuals who have symptoms consistent with an infection. Now, that would be for international arrivals, health care workers and those who are in high risk settings, and priority populations - those who are more vulnerable to severe disease, including the elderly, the immunocompromised, those who have comorbidities, Indigenous Australians, and particularly if living in remote communities - and also to confirm a positive RAT test of someone who has been symptomatic. These PCR tests, that's what they should be for. The RAT tests - to screen asymptomatic international arrivals, those people coming in, to screen close contacts, to screen health care workers and those who are in high risk settings, and to screen co-workers, residents of high risk settings, such as residential aged care facilities, in an outbreak situation. That's where the Commonwealth and the states would be directly providing those tests. In other casual settings, it's a matter of going off to the chemist, and I can tell you that we are, have been working with the suppliers in that industry. The national coordinating mechanism met yesterday and they've met with all the suppliers, they've met with all the states and territories. And what is really important is these rules are clear so they can go and make their commitments to put stocks in and they can understand who will be accessing those and who will be obtaining tests through the public system. I'll ask Paul to make a few comments and then happy to take some questions.
PROFESSOR PAUL KELLY, CHIEF MEDICAL OFFICER: Thanks, PM, and good afternoon. So I think what we've, what the PM has just summarised there is is the risk-based approach. We we are faced with a new phase of this pandemic here in Australia, which is very much related to this new variant of concern, which has been here for just over a month - the Omicron variant. What we know about that already is it is highly transmissible and we're seeing the rise in cases every day, as has been predicted, as has been seen in many other countries that have Omicron. So those cases are rising. They will continue to rise.
In terms of the severity, we know that, we know now that it is very likely this is less severe than other other forms of the virus. How much less severe is still an open question. I've seen estimates from 15 per cent less severe to 80 per cent less severe, and that that is, that is still information we're looking at, particularly overseas, particularly from the UK, because they have such a large number of cases of Omicron and we're able to watch that very closely. Even in the UK and the same here, we are still seeing most of the cases in younger people. So where there is still that that little bit of doubt about what happens in older older people here in Australia in relation to Omicron. What we have seen is some incursions into aged care facilities, for example. We have not seen, as we have, as has been seen prior to vaccination and even in the Delta pandemic here in Australia, of large numbers having to go to hospital from aged care. So that is a positive sign.
But it is a new challenge. Certainly those number of cases, as the PM has mentioned, is putting, as we've seen, a strain on our PCR supplies. We we simply have to move to a place where they are used for the most in a way that will be most beneficial to, firstly, controlling the pandemic. Secondly, giving that clinical information that's needed for individuals. And thirdly, guiding our response in terms of close contacts, for example. So that's that's what's being discussed right now at AHPPC. My Deputy, Dr Sonya Bennett, is leading that discussion, and we will take that information, including an AHPPC statement on this, to National Cabinet tomorrow.
What do we have now in our tool toolkit? We definitely have vaccinations. Boosters are important, but can I please, as I say at almost every press conference, implore anyone who has not yet had their primary doses of vaccine to reconsider that decision. Here in New South Wales, two thirds of people in ICU are unvaccinated. They are, that is still the very highest risk. So please go ahead and get their vaccination. If you are due for a booster, so if you had your second dose five or more months ago, go and get that that booking today. From next week, on the fourth, we move to that that four month phase, rather than five months. So please make that booking now. If you have children who will become eligible on the 10th of of January, that's still going ahead. That will be done in parallel with the booster program. So make sure that those five to 11-year-olds are also booked in.
We have public health and social measures. That's a matter for the states and territories. They have made those decisions and changes in public health and social measures in the weeks leading up to Christmas. That remains a tool to to to deal with the, with the pandemic.
And, thirdly, test, trace, isolate and quarantine is really what we're talking about now. New, a new phase, needing a new approach to testing and tracing and isolation and quarantine - who gets the test, which type of test, who is traced as a contact, and who is just given information to watch out for symptoms, how long people need to isolate and quarantine? These are the key changes that we're talking about today. 
PRIME MINISTER: Happy to take some questions.
JOURNALIST: Prime Minister, given the [inaudible]?
PRIME MINISTER: On the first point, there's a difference between vaccines and tests. Vaccines are what the Commonwealth traditionally provides - whether that's flu or various other forms of vaccines - that is, that is a system that we currently run. When it comes to other health equipment that is needed at a state level, that is done by states and territories. So this is the normal process. States provide these issues of tests and the Commonwealth provides vaccines, and we both have those responsibilities and we both exercise those responsibilities. So I welcome the fact that the New South Wales Government has been doing what they're doing. The Victorian Government is doing what they're doing. That's their job, and I'm glad they're doing it.
And on the second issue, that is a matter that the Treasurer and I and the states are discussing right now in terms of concessional access in the private market. It's very important to understand that we need to keep, as as much as possible, those tests on the shelves, whether they be in supermarkets or pharmacies. And so it's important that they have the certainty that they can go and buy those stocks and know who's going to purchase them. And so when you start providing tests through other methods, then you need to be very clear about where and who so they can estimate, well, how many stocks will I need in my pharmacy or in my supermarket? Our discussions with them is while there is a mismatch in supply and demand in some parts of Australia, particularly here in Sydney at the moment. In Western Sydney, I note in particular, Melissa McIntosh has been raising those issues with me, the Member for Lindsay. The way you solve that is having clear rules on who gets a free test, which is the, what I set out before, and then being very clear about who can then go and buy them in a pharmacy, and we do, we do understand that particularly those who are pensioners and others, we are looking at ways that we can provide concessional access for them, doing that in partnership with the states and territories. I'll go over here.
JOURNALIST: [Inaudible] Do you view it as the Federal Government's responsibility to do more to aid the states in securing these tests and will the Federal Government do anything to help speed up that process?
PRIME MINISTER: Well, as I said, we've spent $2.5 billion dollars on tests. We've already secured a large millions of tests to for the national stockpile, which have already been, they're already being used. And we have another, well, there's four million we've secured and we've got another six million that will be turning up very, very shortly. And we've also applied $375 million additional funding and we're working through those processes now. And we expect those to come into the national stockpile. But states need to be doing their thing at the same time to meet each of our responsibilities. Now, right now, and there will be tests that will be available through those channels that I've referred to, and in our discussions with the suppliers to the private industry, they are also noting that they have quite significant supplies that are coming in as well. We're talking tens of millions there that are going into those private channels. So it's obviously an area of significant demand, but that's why we believe that we need to focus where we're putting the tests that we're able to procure - state governments and Commonwealth - to those who require them in in the most important settings. So that's if you're a close contact or you're symptomatic or you're working in a residential aged care facility or things of that nature. And so we have quite significant commitments in the aged care sector. And that's why, you know, we've been in the market since August and fulfilling our responsibilities. But, you know, we're different to many other countries. Remember in the United Kingdom, they don't have state governments that run hospital systems. That's, in Australia we do. And so state governments who run hospital systems have responsibility for the things that go with managing the health system in a state. So comparing the United Kingdom with Australia is apples and oranges when it comes to who's responsible for what.
JOURNALIST: Is there anything to stop pharmacies and chemists gauging prices at the kind of levels we've seen?
PRIME MINISTER: Look, this is something I know the Treasurer would be pursuing with the ACCC. That's their job, in the same way they do that across many other areas of of critical supplies. And anyone who's doing that, they should be reporting that to the ACCC, and I would encourage them to do that. And that's something that I know the Treasurer would be moving on with the Chair of the ACCC if someone was seeking to do something of that nature. 
JOURNALIST: Do we really know we have enough supply of rapid antigen tests? Like shelves are empty. When can we be guaranteed these new supplies will arrive? 
PRIME MINISTER: Well, I've spoke to the Victorian Premier earlier today and their supplies are imminent, just as the six million that we've got coming in also are, and New South Wales will come over the course of this month. And and there are many other supplies that are available in the private market right now, which can also be drawn on. And so this will be an issue that will run over the full course of this year. And the production of these tests is is a bit different to vaccines in that there's many more suppliers. And and so we are very active in the market, have been for many, many months.
JOURNALIST: Can you just shed a bit more light on that household contact, four hours for close contact, given the transmissibility, someone in a car travelling from here to Canberra for three hours with a positive case wouldn't be classified as a close contact, but they are likely to have the virus. Can you explain why there's that four hour limit for only household contacts? 
PROFESSOR PAUL KELLY, CHIEF MEDICAL OFFICER: Look, I won't go into the details of the actual definition for the moment. That what's being discussed and finalised at AHPPC today and we'll have that in the documentation tomorrow. I think the important principle here is we need to focus on where the biggest risk is. We've seen, leading up to Christmas, large queues to get into into testing, particularly on the East Coast, in almost every jurisdiction. We've seen a long wait for people to get their their results. Frankly, if you have to wait for eight hours in a queue and then 72 to 96 hours to get a result, it's not fulfilling any useful public health function and it is delaying proper clinical care. So really, what we're trying to do here is to go for the best bang for the buck, make sure that people who are queuing really need that test and are at a higher likelihood of being positive. And so that the proper information can be given and the proper public health and clinical action can be taken. 
JOURNALIST: Could this have been avoided if states were better prepared or had more resources for testing? 
PROFESSOR PAUL KELLY, CHIEF MEDICAL OFFICER: I think this is an Omicron effect. A month ago we were looking to live with COVID. We're still looking to live with COVID. We just need to take that new information and new evidence into account. And we've seen the large number of cases that have been diagnosed. So this is a matter of applying that evidence and making an evidence based response. 
PRIME MINISTER: Five weeks ago, when we were dealing with Delta, the PCR test was the recommended means of testing for the virus and there was ample supply. The suggestion that that should be done with RATs was not recommended at any level. And so what has changed is Omicron. And with Omicron, you adjust, you adapt, which is what we're doing in the space of a month and moving to this new system. And what this will do is alleviate those queues that people are in and make sure the people who need to be there can be there and get those tests and people who don't need to be there can be at home or somewhere else. That's what's really important. That's what we have to change right now. And when it comes to interstate travel, the recommendation from the Chief Medical Officer is there isn't a requirement for a test at all for people who are asymptomatic and not close contacts. But that is something the states will make their own decisions on. They they have control over those things, as we've all learnt over the last couple of years. That's not new powers they have, that's the actual powers they have under the Constitution. But we've seen the impact that those travel requirements for test has had here in New South Wales and in Victoria. Around a quarter of those tests are for people who are having to travel. They're not symptomatic, they're not a close contact. They just want to get on a plane and go somewhere. And these RAT tests, they're also a precious commodity. They're in much greater supply, but we need to make sure they're getting to the people who most need them. 
JOURNALIST: [Inaudible] the spread of Omicron is actually necessary to take this to the endemic stage and build immunity. Given our high vaccination levels and the kind of less, more mild nature of Omicron, do you think we actually want this to spread? Do you want to see it... 
PRIME MINISTER: That's a medical question, and the weather may be about to call a close to the press conference, I think. 
PROFESSOR PAUL KELLY, CHIEF MEDICAL OFFICER: So there are two ways that we'll get to this endemic phase and have protection against against COVID altogether, but particularly particularly against Omicron. One is being infected and the other one is is being vaccinated. It's quite likely that we will, most of us will have both of those opportunities in the coming years or months or weeks. So my call again is to choose the better path, which is to get vaccinated if you haven't already and get that booster as quickly as possible once you're eligible. 
JOURNALIST: Prime Minister, just on the issue of logistics of getting their hands on these RAT tests, do you think there'll be issues with the states, I mean proving if you're eligible for the free test, how you will access it, things like that?
PRIME MINISTER: There's a necessary degree of flexibility here. I don't think people are wanting to line up in long queues to get access to tests they, so the need, I think, will automatically ration the the demand here and the discussions I've had with premiers already is that that RAT tests will be provided in many places they already are, through the existing testing centres and you can go to two lines and things of that nature. And you wouldn't even necessarily have to take the test there, you could just take it home. And that means the lines would move much more quickly. It is potentially able to be distributed through vaccination hubs. But what we do want to avoid is people who are symptomatic turning up at chemists. That's not good for the pharmacies because we've got a lot of other people going through pharmacies. And that's why those who need to have it, close contacts, those who are symptomatic, they go to those centres where they'll be provided with with that free test, is the plan. And I know that in the discussions I've particularly had in those states most affected, in New South Wales and Victoria, there is a high level of agreement on on this path forward already.
JOURNALIST: The Victorian Health Minister says that the states have really had to step up over the course of this pandemic. Is that a fair comment? 
PRIME MINISTER: Every state and territory government, the Commonwealth Government, has had to step up over the course of this pandemic, and all of us have. That's why Australia has one of the lowest death rates in the world from COVID. It's why Australia has one of the most successful advanced economies coming through this pandemic. And why we have one of the highest vaccination rates in the world. And most protected as we're now entering into this phase of the Omicron variant, and so we're all stepping up. The discussion I had with Premier Andrews earlier today, I know he's on leave, but we spoke earlier today and he understands what the Victorian responsibilities are and the federal responsibilities, and he didn't raise any issues with me about that. You've been very patient. 
JOURNALIST: I have. I have. You have you haven't spoken publicly on COVID, given the rates over the last week, particularly New South Wales and Victoria, you haven't spoken publicly on COVID since last Wednesday. Why? And why shouldn't people view these long lines, outside testing sites and the hours that are involved waiting for these tests as a sign of political failure on this?
PRIME MINISTER: As I said, the testing regimes are run by the state and territory governments. The Commonwealth has responsibilities. The provision of the vaccines and supporting the testing arrangements between residential aged care facilities. We are meeting our responsibilities. We met as a national cabinet last week. The announcements that I'm making today haven't just turned up today. We've been working on these over the course of the past week with the Chief Medical Officer. There is an enormous amount of work that has been done to make sure we can bring that forward to tomorrow's meeting. That's what I've been focused on. I've been focused on getting the right decisions, the right outcomes. And with that cue from the weather, thank you all for your time.