National Cabinet Statement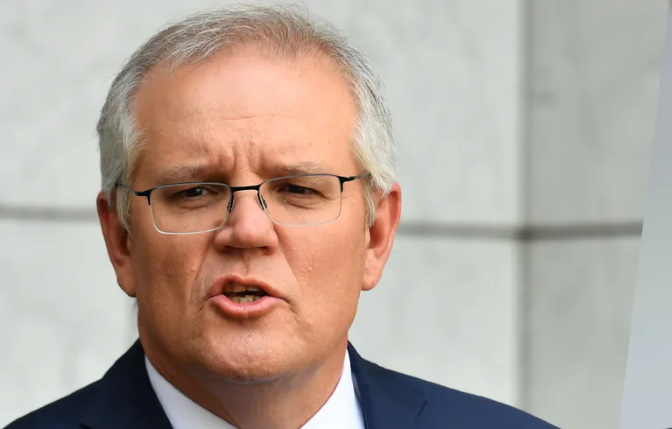 National Cabinet met today to discuss a range of significant national issues, including our response to COVID-19, the vaccine rollout and booster programme and the Omicron strain.
Since the beginning of the pandemic there have been 264,909 confirmed cases in Australia and, sadly, 2,162 people have died. More than 52.5 million tests have been undertaken. Testing has increased nationally over recent days with 1,910,354 million tests reported in the past 7 days.
Globally there have been over 276.1 million cases and sadly over 5.3 million deaths, with 762,213 new cases and 7,797 deaths reported in the last 24 hours. The COVID-19 pandemic continues to surge in many countries around the world.
Australia's COVID-19 vaccine roll out continues to expand. To date 41.7 million doses of COVID-19 vaccines have been administered in Australia, including 207,329 in the previous 24 hours.
In the previous 7 days, more than 1.16 million vaccines have been administered in Australia. More than 94 per cent of the Australian population aged 16 years and over have now had a first dose of a COVID-19 vaccine, including over 98 per cent of over 50 year olds and more than 99 per cent of over 70 year olds. 
More than 90.7 per cent of Australians aged 16 years and over are now fully vaccinated including more than 96.2 per cent of over 50 year olds and more than 99 per cent of Australians over 70 years of age.
Over 1.6 million booster doses have been administered. Australia has sufficient supplies of boosters, with over 20 million mRNA vaccines in stock in Australia. Yesterday over 156,000 boosters were administered across Australia. Over 50 per cent of those eligible for boosters have had a booster and almost 20 per cent of Australians aged 70 years of age and over have had a booster in the last 6 weeks since the booster program commenced.
National Cabinet noted that 5-11 year old vaccinations are on track to commence on 10 January 2021. 
National Cabinet will meet again on 7 January 2022.
Omicron
National Cabinet received a detailed briefing from the Chief Medical Officer (CMO) Professor Paul Kelly on the Omicron strain which was first detected in Australia less than four weeks ago. 
Australia has faced many challenges during the COVID-19 pandemic and Australians have always been up to the challenge. The Omicron strain is the next challenge facing Australia.
Living with COVID-19 means living with COVID- variants. Evidence about the characteristics of Omicron is still emerging, but early trends seen both internationally and within Australia suggest Omicron has a current estimated doubling time of 2-3 days and case numbers are expected to increase significantly within a short time period. 
While Omicron shows an extremely rapid growth rate, it is uncertain if this is due to inherently higher transmissibility than the Delta variant, or if this is primarily driven by immune escape.
However, early indications around hospitalisation, ICU admission and death show that Omicron could be far less severe than Delta and other variants. Importantly, after almost four weeks of Omicron in Australia, there has been only one confirmed Omicron case in ICU and no deaths. States and territories have confirmed that hospitals and health systems remain in a strong position despite rising cases - with all states and territory health systems working within capacity.
National Cabinet agreed that no jurisdiction wants to return to lockdowns. 
Omicron - public health social measures responses 
Public Health and Social Measures have continued to help moderate the pace COVID-19 spread throughout the pandemic, and will continue to do so with Omicron.
In response to the Omicron variant, National Cabinet has noted new AHPPC advice on public health response options and that individual jurisdictions would be making responses as appropriate. 
There is a strong recommendation for indoor mask wearing. While states and territories make decisions on requirements for mask use, all Australians are encouraged to take personal responsibility for wearing a mask.
Mask wearing in indoor areas will be in addition to existing measures including strong personal hygiene and social distancing.
Boosters
National Cabinet received a detailed update on the Australia's COVID-19 vaccination program from Lieutenant General John Frewen, Coordinator General of Operation COVID Shield
Australians are stepping forward to get booster shots in record numbers. 
National Cabinet noted that the Australian Technical Advisory Group on Immunisation (ATAGI) recommended that booster vaccines be administered to all people 18 years and over five-months after the completion of a primary vaccine course. Booster vaccines are a key pillar in our response to COVID-19 and play a central role in curtailing the developing Omicron outbreak. 
National Cabinet agreed that decisions on changing booster intervals is a decision for ATAGI. National Cabinet has sought further advice from ATAGI on which groups should be prioritised for booster shots as this will be important to reducing Omicron transmission in the community.
To fast track boosters, National Cabinet agreed to significantly increase distribution capacity, with the aim of reaching Australia's previous high daily vaccination levels. 
States and territories committed to increasing capacity at state clinics to previous peak levels during the vaccination program.
The Commonwealth outlined that it will introduce a time limited booster incentive payment of $10 for Primary Care providers, including General Practices, Aboriginal Community Controlled Health Services, community pharmacies and Commonwealth Vaccination Clinics, for administration of COVID-19 booster vaccines delivered under the Commonwealth Vaccination Program. The booster incentive payment will be effective from 23 December 2021, and cease on 30 June 2022. The additional payment will support flexibility for primary care providers to run additional clinics and to engage more staff. The payment will be made to primary care providers through existing payment mechanisms. 
Test, Trace, Isolate and Quarantine (TTIQ)
National Cabinet agreed there is a need for consistent definitions for close and casual contacts across Australia. Given increasing Omicron case numbers, current definitions and arrangements are becoming less useful for implementing effective TTIQ, may deter people from checking in and require too much of the workforce to be in isolation.
National Cabinet agreed that the Chief Medical Officer, consulting with AHPPC, will bring forward a consistent definition of close and casual contacts to the next meeting of National Cabinet including whether only limited close contacts are required to take PCR testing and home isolation. This will include specific advice on close contacts in health and aged care settings noting the impact on the workforce from furloughing a fully vaccinated staff; and advice on close contacts on domestic airlines, with home isolation of crews and passengers impacting operation and confidence in domestic travel.  
National Cabinet noted that the role of QR systems would change in the context of high caseloads, with a greater focus on the use of QR systems to provide information to people of the COVID situation in places they have been.
National Cabinet further noted the significant impacts on TTIQ systems from testing for travel. Between one in four PCR tests in Victoria and one in five in New South Wales are tests for travel under state public health orders for travel to Queensland, South Australia, Tasmania and Western Australia. 
National Cabinet agreed that the Chief Medical Officer, consulting with AHPPC will be tasked with providing consistent advice on testing priorities, including considering removing requirements for test for travel and use of RAT for travel. 
National Cabinet further noted that the Commonwealth Government will extend COVID-19 rapid antigen testing (RAT) kits to Residential Aged Care Facilities and short term restorative care (aged care services) in areas of high prevalence of COVID-19, as defined by the Communicable Disease Network of Australia (CDNA). RATs will be provided for screening of workers and to anyone who needs to enter a service including family members, when there is an outbreak to protect this vulnerable population. 



PRIME MINISTER: Well, good afternoon, everyone. I'm joined by the Chief Medical Officer Professor Kelly and General Frewen, who heads up Operation COVID Shield. We've just had a very positive, practical and cooperative meeting of the National Cabinet of premiers and chief ministers and myself. The 58th meeting, in fact. And Omicron, we all agree, presents another new challenge. But we have faced so many challenges already during the course of this pandemic. And on each occasion, we've worked together to ensure that our response across the country and across governments has been able to deliver one of the lowest death rates in the world from COVID, one of the strongest advanced economies in the world coming through COVID, and, thirdly, one of the highest vaccination rates in the world.
So we've seen many challenges before. We are taking Omicron very seriously, as you would expect us to. But at the same time, we have confidence that we'll be able to continue to ensure we can face down the most recent challenge. But it does require us to make a number of responses that we've been working through today.
That response needs us to appreciate that with Omicron, what we're dealing with is a much greater volume of cases. The cases themselves don't necessarily present the challenge. As we've always said, what really matters is how many people are experiencing serious illness and how many people are having to draw on the considerable resources of ICUs and our hospital system. And the good news today is that hearing from all the premiers and chief ministers, and that although we have seen an increase in the number of cases, we have not yet seen any significant impact on our hospital system. They have been preparing well for challenges that may come, and Omicron has certainly been one of those. But we are seeing in our hospital system, them able to cope with the demand as it's presenting. So despite those rising cases, hospitals and health systems remain in a strong position. But, of course, they'll be tested, and our shared goal is to ensure that we keep it that way when it comes to the protection of our health system to deal with the demands of the new strain of the virus.
I also note that this virus strain, in Omicron, has only been in Australia for less than four weeks, so it is still fairly early days. But in our response, we have already seen some major improvements in terms of how the country is moving. We are well prepared for Omicron, but we are not taking it anything other than very seriously in our coordinated responses. There are three areas where we agreed to move forward on today in relation to our response, and they fall into the same categories that our COVID pandemic response has been over the course of its entire duration to date.
The first are what are called the public health social measures, those basic rules of behaviour that help us moderate the pace of infection and how it moves across the community. The second area is, of course, our vaccination program, as we are now well into the booster phase of that program. And the third area is what's called TTIQ, test, trace, isolate and quarantine. So, in turn, in those areas, the medical expert panel, as I wrote to the premiers, has set forward a series of recommendations about what they should be doing in those areas. Each of the states and territories will be making their responses to those.
But what is very clear, and the Chief Medical Officer and I are practicing that ourselves, and that is mask wearing in indoor spaces, in public areas, is, of course, highly recommended, whether it's mandated or not, that's what we should be doing. In the same way as we go into this summer season, people will be slapping on the hat and slapping on the sunscreen. There's no rule or requirement to do that. But it is strongly recommended health advice. It's in the same category. And so Australians are common sense people and they know what they need to do to protect their own health. And so that is highly recommended, along with all the normal things we've been doing with COVID, and that we don't become complacent about, the washing of the hands, being very aware of the distancing at all times, trying to maximise your gatherings in outdoor areas rather than indoor spaces where you can. In the summer months, obviously that is desirable anyway. And so all of these practical things that we can do, we would encourage all Australians to be doing wherever you are, whether you're in Western Australia, up in the Territory, down in Tassie, Queensland, whether you've got a, in a state which has high cases or low cases, with Omicron, it moves fast, and there is a case, at least, in every single state and territory. In New South Wales and Victoria, the case numbers are much higher. But in Queensland, for example, we're already at 180 cases I think there, and we could expect that to increase in the weeks ahead.
So people following common sense behaviours is very important, just as it has been right from the start of the pandemic. Because of the volume of Omicron, it isn't just about what governments is doing. Governments are taking action, and we will take action as a Commonwealth Government, but also individuals and communities need to take action as well. And there will be a much more greater level of self-regulation when we deal with the volume of cases that will, are likely to occur in the weeks and months ahead.
With vaccines, it is very encouraging now that in this very short space of time, we've been able to lift the daily rate of vaccinations to well up over 200,000 now a day. And we need to keep that going, and I want to thank Australians for turning out for their boosters. We are now doing boosters at a rate of around 100 per minute, and we will see that continue to increase as we go forward, and we need to get back to those record levels of vaccination rates that we saw a few months back. Now, as the country moved past 80 per cent, then we did see the demand at state-based clinics decline and, as a result, some of those facilities were withdrawn. There's about a quarter of them which were stood down. They now need to be ramped up again, and that was a key issue we discussed today.
More than 50 per cent of those eligible for boosters have now had them. And they have been predominantly amongst the older population, which are, of course, most vulnerable. Now to keep that booster program going, the Commonwealth, I can announce and I advised the the premiers and chief ministers today that we'll be increasing the payments to GPs and pharmacists, and we'll be increasing them up by $10 a jab, in addition to what they're already getting now. And we think that's important, particularly over these summer months, when normally, just like many other Australians, they'd be looking to take leave and do things like that. And this is an added incentive to keep that primary care system for delivering vaccines at its, as great a capacity as we possibly can have. And we thank the GPs and pharmacists for working with us over, in recent times, as we've come to that decision. And that was well received by the premiers and chief ministers today.
The second thing is, is to get those state hubs operational again, and get them up and running so we can hit those much higher vaccination marks, which at its peak and General Frewen I'm sure will make reference to this was around 350, 360,000 a day. Now that's where we need, that's where we need to be able to return to those sorts of levels, and remember that when we were at those levels, they were the highest rates per capita of vaccination of anywhere in the world. So they were world's best practice. That's what we've already achieved in our vaccination program. And by combining the work of the primary care with the restored capacity of the state hubs, then the booster program can continue to increase and move forward with confidence.
The third area is ensuring we get the right priorities in the booster program. Now, as you'll know, when we went through the first stage of the vaccination program, we were very focused on those who are most vulnerable. Now, by default, the booster program has been focusing on those in recent weeks. We need and we are getting advice from the ATAGI and the other key medical advisers, but particularly ATAGI, on where the prioritisation for boosters needs to continue to go. There's obviously needs in the more vulnerable and we are working steadily on the aged care populations and others. But we also know that the Omicron strain of the virus, variant, moves very quickly amongst young people. And so we'll be taking more advice on those issues.
There's been plenty of discussion about whether the interval should be five months, four months, three months. That will be a decision for the vaccination experts at ATAGI. That is not a decision for myself as Prime Minister, or the premiers and chief ministers. The interval will be what the immunisation experts advise, because that also links to indemnity issues that we've put in place around the vaccination program. But whether it's five months or six months or less than that, the response from all of us, as governments, is exactly the same. And that is to increase those daily dosage rates from where we have already built it back up to more than double in the, in the past week or so, and to get it back to those levels that we were experiencing not too long ago, with the restoration of the state hubs. So there's been no change to the interval. That will be determined by the immunisation experts and no one else.
The second issue that we need to focus on is ensure that we maintain the priorities on the 5 to 11 year olds. That begins on the 10th of January. That is, that priority is not being subordinated. It is going to be pursued in parallel. That remains an incredibly important part of the vaccination program, and we're going to maintain the focus on that, and that is ready to go on the 10th of January, and General Frewen may wish to touch further on that.
Now, there's plenty of vaccines, there's plenty. There are 20 million in Australia right now, and about a quarter of those, just over that, in fact, are either in fridges, at pharmacies, GPs or in state hubs, they're in trucks on the way to them. So there are plenty of vaccines. The challenge is always when you've got 9,000 points of presence around the country, is trucks on the road and ensuring they're being delivered. And General Frewen can speak more to that. But there are no supply constraints on the vaccines. And as I said, when we get to those rates, which are already lifting, then we'll be able to maximise the number of jabs in arms, just as we have done before.
Now the third area in test, trace, isolate and quarantine. We have agreed today that we must have a common definition right across the country on what is a casual contact and what are the implications of being a casual contact in terms of isolation, requirement for a PCR test, and things of that nature. We cannot have different rules in different places about what a close contact is and what a casual contact is. And there is even an argument which says that there shouldn't be any requirement to have a casual contact definition at all when you're dealing with such a high volume of cases. What matters is how you're managing those close contacts and how they're defined, and what you have to do if you are someone who is in that situation. So we have asked the AHPPC, within the next, that's the medical expert panel, within the next fortnight to give us a clear recommendation on that. And, and the Chief Medical Officer will bring a recommendation to that meeting to ensure that we can get that consistency across the country.
There is also the issue of QR codes across the country. Now, QR codes will increasingly play a different role into the future. In those states and territories where there are very high numbers of cases, the prospect of tracing every single person who logs into a particular venue is unrealistic and is not a good use of resources. And so you have to focus your resources on their highest yield. What that means is, is the QR code system is not being used to police people or to impose sanctions on people. What it's being used to, is to ensure that people can be alerted through the QR code system about if they've been at a particular place where a, an infection has been identified, and then the individual, if they are not a close contact, can then and self-manage their response to ensure that they can take appropriate action. And so QR codes and that process will take on different roles as we go forward. In some states with very low cases, they will continue to be using them as for tracing. But in states which have very high case numbers, well, that's not a realistic proposition. But it continues to provide a very helpful role to help in cases with high numbers of cases for people to self-manage, self-regulate their own COVID responses.
And then finally, on the issue of testing, we've all seen the terrible queues and the long waits people have had. Some 20 to 25 per cent, one in five, one in four, people waiting in those queues are not symptomatic. They're not a close contact. They're not even a casual contact. They just want to travel to another state. And this is putting unnecessary pressure on the testing system, and it is redirecting resources away from where there is better use of it, in particular, in re-establishing the vaccine hubs run by the states and territories. So there was a very good discussion about the impact that public health orders in other states. And it's not just Queensland, other states are doing it, South Australia, Tasmania and others, and Western Australia are imposing on states from which people are travelling. And there was a positive discussion, and the medical expert panel will give further advice on whether testing is required at all for travel, or we can move to the more simple method of RAT testing, which will reduce those queues and make the system a lot more workable.
Now, there are still questions to resolve on all of that. That's understood. But we will take that advice. But it is important that we focus the PCR tests on those who are close contacts and those who are symptomatic, and people who can get those tests and not be standing in queues with other people who are just looking to get on a plane. And what this says to us is, is that with Omicron and dealing with volume, our systems need to respond differently to the way they did in earlier phases of the pandemic, where, because the case numbers were so much less, you could have more of a direct government intervention and control of these responses. Going forward with Omicron, there will need to be more of a role for individuals in self-managing and self-regulating their responses.
Finally, there'll be further work done by the Doherty Institute. That's about forecasting off real cases, real situations, not speculative assumptions, and you would have seen some reporting about that today. That is not a scenario that is envisaged in any way, shape or form. And I can let the CMO add further to that.
We'll be meeting again in a fortnight and and taking those recommendations and getting further updates, particularly on the issues of severity and what more we'll learn then. But my main message is to stay calm. Get your booster. Follow the common sense behavioural measures as you're going into Christmas, and we look forward to that. Australians have worked very hard to have this Christmas together and we want to protect that. One of the things we agreed today is we're not going back to lockdowns. We do not want to go back to lockdowns. And that's why all of these things and the steps we're taking today together, in a very calm, methodical, scientifically-informed way, can mean that Australians can go into this break knowing that Australia is arguably better prepared to deal with this than almost any other country in the world. And if we stick together and work together, as indeed was the spirit of the meeting of premiers and chief ministers and I today, then I think that enables Australia to put the best foot forward. Professor Kelly.
PROFESSOR PAUL KELLY, CHIEF MEDICAL OFFICER: Thank you, PM. So just a few quick points from, from me. The on on Omicron, you'll, I think it's very important to remember that we've only known about this since late November. It's a very new phenomenon. We're learning a lot. Every day we learn something new about Omicron. But there's still some things we don't know about it. And we we also don't know about how that is progressing in Australia in terms of particularly the severity issue. What we do know is that as, as predicted three weeks ago, it is a transmissible, very transmissible virus. It is spreading rapidly around the world. The official figure's over 100,000 cases, it'd many, many more than that because of the need for for confirmation being a genomics test, which is not available in many countries.
Here in Australia, we're now over 500 cases that have been diagnosed through that genomic testing. But again, we know that that is an underestimate. The estimates in New South Wales, for example, at the moment, is that about 60 per cent of those cases you're seeing every day rising are Omicron. And for me, it is no doubt now that Omicron is replacing Delta, particularly in New South Wales, and very rapidly in the other, other states, other than WA. So Omicron's here. We have to learn to live with it.
The PM's mentioned some of the discussions we had at National Cabinet and have had through this week at AHPPC about how that living with COVID and living with this type of COVID, the Omicron variant, looks like. So far, we have not seen a rise in hospitalisations. As I understand it, there's only one person in intensive care. So even with those, those rising numbers, it's mainly cases, not hospitalisations at the moment, but it is rising. We know it's rising. We know it will continue to rise. Internationally that those cases have risen, doubled every two to three days. So we are, we will see large numbers of cases, and we will continue to be looking very carefully about what that means in terms of, of, of our hospitals, our primary care, and indeed the rest of society. So we'll continue to work through, through that.
But at the moment, it's, it's business as as as we've been going, and we're looking very closely every day, and that severity elements we'll be able to say more about in the coming weeks. The one thing we have seen, and this is the same in other other countries of the world, mostly it's been in young people and mostly it has been a mild or even asymptomatic disease, and that's an important component of it. I'll leave it there, PM.
PRIME MINISTER: Thank you, Paul, and I'll just ask to General Frewen to update you on the booster program and the 5 to 11s.
LIEUTENANT GENERAL JJ FREWEN, COORDINATOR GENERAL OF OPERATION COVID SHIELD: Thanks PM, and thanks Professor. Good afternoon, everybody. So the booster rollout is progressing at speed. More than 1.7 million Australians have now had their boosters. Of the 200,000 doses of vaccines that were delivered yesterday, over 150,000 of those were for boosters alone. And since the ATAGI parameters shifting from six months duration to five months duration from second dose, we have ramped the program up from delivering around 500,000 doses across the seven day period to up over a million doses across a seven day period, and we expect that to continue to rise. 
As the PM mentioned, supply is not a challenge here. We currently have enough mRNA vaccines in the country and in the distribution system to meet the full demand for vaccines and boosters out through to the end of April. At the moment. So it's now about getting those vaccines to where the greatest demand is. This week we have a record number of deliveries going out. That's both vaccines and other consumables around the rollout. There's more than 11,000 deliveries going out this week alone, and we have got systems in place that if there are pharmacies, GPs or other vaccine providers, if they are short of supply to contact our vaccine operations centre. And we will marry them up with where there is supply available on shelves now waiting to be put into people's arms. There is also bookings still available. There are more than 4,700 places where you can go on to the booking system right now and still get booster bookings within the next few days. So I do please encourage everybody who wants to get a booster to get booked in and to get it done as soon as you can from the time you become eligible. 
The PM has also mentioned that the states and territories have committed to move back to where we were at the height of the program, delivering more than two million doses a week. And we look forward to working with the states and territories to really ramp up the program in January and February in particular. We're bringing in the 5 to 11 year olds in January. We will have rising eligibility for boosters through January and February. And we hope to get back to those two million and more doses per week through that period, and that will requirea  close partnership between the primary care network and the states and territories. And we look forward to that. 
I also do want to thank all of the health professionals who've been involved in the vaccination effort over recent months. I know those efforts continue. Those efforts are now going to ramp up again through January and February, and we do greatly appreciate the efforts in all of that. In relation to the 5 to 11 year olds, we are fully on track to commence the program on the 10th of January as forecast. We've secured the supply. The bookings are filling up fast, but again there are bookings available and I do encourage everybody who wants to get their 5 to 11 year old with their first dose before school next year to get onto the system and get those bookings in. And finally, I just want to mention that primary dose vaccinations still continue. We now have every state and territory, bar one, who over 90 per cent first dose vaccinations. This is a remarkable achievement, and we thank all of those people in Australia who have come forward to get those vaccinations. But there are still people who haven't had their first dose or who still have to get their second dose. And again, I encourage all of you to do that as soon as you can, because that is the best way, remains the best way to protect ourselves, our friends, our families and our communities. Thanks. 
JOURNALIST: [inaudible] at National Cabinet today kicked the can down the road on holiday testing. You called it unnecessary, but now we're waiting for advice. Why should Australians who don't have any COVID symptoms have to test at all to go across state lines? 
PRIME MINISTER: That's a very reasonable question. Some states still of the view that they are requiring that and are seeking further medical advice on why that should be withdrawn. The Chief Medical Officer and he may wish to comment on this, can give you further figures. For example, about one in a thousand people who are being tested who are travelling, are proving to have a positive response. For those who are close contacts, that's 17 to 20, so that gives you an idea of where the resources are best, best applied. And so, you know, that's the direction I can see us going in. And but that, as always, has draws on the best possible medical advice. And those states that are requiring those tests are seeking further advice on that to support any decision that they may take. 
PROFESSOR PAUL KELLY, CHIEF MEDICAL OFFICER: So just to just to back that in, I think we've got, as the PM mentioned, there's three things we've got to to guard against Omicron and the increasing cases that we've seen. Vaccines we know for the vaccine efficacy against transmission and infection is less in Omicron, the third dose helps in that regard. So that is not as protective as it was against Delta. We've got public health and social measures. We've talked about those as the PM says, I'll be wearing a mask wherever I go indoors from now on. There'll be others that are a whole suite of things that that premiers may look at in their own states. That's up to them. The third one is test, trace and isolate and quarantine. We are seeing in ACT, in New South Wales, in Victoria, it is almost, it is very, very difficult to get a test. And if you're getting a test, you're waiting for many hours. You might not get the result for up to three days. That means that we are not doing what we need to do in TTIQ. So this reliance on testing for it to travel is interfering with one of our few things we've got to decrease the caseload and protect Australians. 
PRIME MINISTER: Sp Premiers were advised of that today. And and that's why that further reinforcement, I think of those positions is being taken through the medical expert panel. But there's not I mean that the requirement for testing for a PCR test to go from one state or another is not a requirement of the Commonwealth Government. It is not a recommendation of the AHPPC, the medical expert panel, either. They are decisions that have been taken unilaterally by individual jurisdictions. 
JOURNALIST: Prime Minister, the health advice that the AHPPC, sorry I always get that wrong, that was distributed on the 17th of December was that masks be mandatory in indoor settings. So has the health advice changed or are we just not following the health advice anymore? 
PRIME MINISTER: Well, the what are called public health social measures, they are matters that are always determined by states and territories, not by the Commonwealth Government, and they are done on the basis of where the risk settings are in each and every one of those states. Now, for example, in Western Australia, at the moment, they don't have such a mandate in place there. In other states, they do. What I'm saying is you don't need to be made to do it. It's the strong recommendation of the work that the Chief Medical Officer has pulled together and and I'll be following the same practise as the Chief Medical Officer. And so I would be encouraging people, strongly encouraging people, to wear those masks in indoor settings. In New South Wales, for example, there is a mask mandate for high risk settings. And so the states and territories would be making further announcements on that. But the advice is, as I said it, out to the premiers and chief ministers. 
JOURNALIST: I'm sorry, can I? Can I clarify what the advice is? Professor Kelly is the advice for a mandate or is it the advice for a strong recommendation? 
PROFESSOR PAUL KELLY, CHIEF MEDICAL OFFICER: So, so to be very clear, we know that masks work. They do, they do protect yourself, they do protect others. If you happen to have COVID and people should wear masks. How that actually comes to be is a matter for states and territories. 
JOURNALIST: What is the health advice?
PROFESSOR PAUL KELLY, CHIEF MEDICAL OFFICER: The health advice is wear a mask. 
JOURNALIST: Can you tell the states though that they should mandate that in indoor settings?
PROFESSOR PAUL KELLY, CHIEF MEDICAL OFFICER: I've said that mask use should be used because we know firstly it works, and secondly, to protect yourself, to protect others. And secondly, it doesn't interfere with with social gatherings, economic and so forth. So masks need to be used. 
PRIME MINISTER: Mandates are enforcement mechanisms and mandates also require enforcement, and that requires resources to be applied to enforcement. And in New South Wales, for example, at the moment where I was earlier today, I mean about 85 per cent, the Premier is advising, people are actually wearing masks when they're in these indoor settings at shopping centres and things like that. They're actually already doing it. What matters is the behaviour and the behaviour change and the behaviour to wear those masks in those settings. And so premiers will make calls about what's the best way to encourage people to do that. Some like to use mandates. Others like to use that encouragement and rely on the individual responsibility to achieve that. What matters is that people wear them, not whether people get fined or not.
JOURNALIST: So isn't it about time that we were able to achieve some consensus on these issues, like mask mandates and PCR tests? We've been in this pandemic for so long now and Australians who continue to be frustrated by these these differences. Is this something you're still trying to secure consensus on these issues as a nation moving forward? 
PRIME MINISTER: Well, look again. Wear a mask in an indoor setting, you don't need to be forced to do it. It's a very clear message. Wear a mask, there's no confusion about it. Just wear one in an indoor setting. Think of the person sitting on the other side of the table from you. Think of the person you're going to meet this weekend. Think of Christmas Day, where you'll see elderly relatives and wear a mask. It's it's pretty simple. And so I would encourage people to do exactly that. As the medical advice has highlighted. What is very important on uniformity are things like definition of a close contact and what people need to do, and we agree. And that has changed significantly because of the impact of Omicron, which hasn't been around for two years. It's been around for four weeks. And having definitions of close contacts because of the high volume of cases which is manageable and workable is what we are now seeking to achieve within the next fortnight, and I believe we will. So there are some things that do require uniformity. There are other things that just require common sense. This one just requires some common sense, and Australians have great common sense. 
JOURNALIST: You said that some states and territories aren't willing to give up PCR testing for travellers. But is there anything stopping some of them moving to rapid antigen testing now? I know Palaszczuk has said that she wants to. I mean, in terms of like, do they have to wait for the public health advice or what?
PRIME MINISTER: They could do that tomorrow. They could do that tomorrow. And I know there's been constructive discussions between New South Wales and Queensland, and Tasmania was very happy to be engaged in that as well. And so, you know, there is no AHPPC medical expert panel consensus opinion, which says you must have a PCR test to travel from one state to another. So there's there's no recommendation from us to do that at all. And so, you know, states are ones imposing those public health orders and therefore and they have impacts, they have consequences. And we're seeing that played out for those who are having to wait too long for these tests because some states are requiring that. Now that needs to get sorted, and I'd like to see that sorted as soon as possible. There is a very good suggestion that at the very least they could do is move to rapid antigen testing, but equally, there's strong advice which says the tests are not necessary at all.
JOURNALIST: On rapid antigen testing, has there been any consideration, as has been the case overseas, to make those free and more widely available in certain settings?
PRIME MINISTER: In certain settings, they already are, and they are things and important and Professor Kelly, you may want to comment on this as well. It's a matter of where we where we prioritise that. And so we've already had discussions around education settings, for example, and how we would work with the states. Already, if a state says we're doing rapid antigen testing in a particular area, then the COVID National Partnership Agreement means we share those costs 50/50. So that already exists right now. And so where rapid antigen testing is being used in those circumstances where states are doing that. Those costs are already met 50/50 by the Commonwealth and the states. And what Omicron means is we will see, I think, greater use of these rapid antigen tests. Now, they're tax deductible if you need to take one for work purposes, just like PPE is. And so there are a range of options we have, to facilitate their greater use in what will be a more self-regulatory model. I'll give you an example, a real life example. I was in this situation last week, I had been at an event where I was informed that I had met someone who had COVID. Now I wasn't defined as a close contact. I was a casual contact. And until I had further information, I went, I got a COVID test from the local pharmacy. At Terrigal. Picked one up. Took the test. It was negative. I wore a mask and at a later time, because I had to travel somewhere else, I took a PCR test, so I self-managed that contact. I didn't need the government to tell me to do anything. 
JOURNALIST: Not everyone can afford rapid antigen tests. 
PRIME MINISTER: Some people can, and some can't. And there are. There are options that we will be considering in that space. But I don't want to overstate this. I mean, we need to channel our resources into the area, which will actually get the most beneficial outcome. And what is that right now? Getting boosters in arms, whether that becomes a formal third dose or not, I know there are already views about that. And and but ultimately that decision will be made about whether this is a three dose vaccination or a two dose and a booster, that will be made by the vaccination experts at ATAGI, but from the government point of view, it doesn't make a lot of difference because our task is the same, and that is to boost the capacity, get those vaccination rates which are already escalating quickly back to those world record levels that we had. And so whether it's a third dose or a booster dose, we get the jab in the arm.
JOURNALIST: Can I just ask something sorry, some comments you made about independents over the last couple of days, isn't it …
PRIME MINISTER: Just before you do that, given the COVID issues, if there's one other question that was on that issue, go to the Courier Mail.
JOURNALIST: Just in regard to the ATAGI advice on the boosters, Prime Minister, was any advice given to National Cabinet as to why they've been reluctant so far to bring forward an additional third dose? And is there any timeframe for when Australians could find out whether a third dose will be needed to be considered fully vaccinated? 
PRIME MINISTER: Well, that is what ATAGI is considering right now. But I would, I would add this note of caution. There is ample numbers of people right now that need to go and get their booster, and that can be supported by the vaccination program. Making more people eligible doesn't get boosters into arms any quicker. If anything, it can actually lead to a situation where those groups that you want to prioritise to get those boosters can be crowded out, even at the world record levels that we had, that would still be occurring. You can't vaccinate 20 million people on one day, regardless of when you make the eligibility criteria. And so that's why I stressed the three things we have to do on vaccinations is we've increased the incentive payments for GPs and pharmacists, that starts from tomorrow, by the way, GP and pharmacists, to ensure we're maintaining the distribution in that group, which is increased, by the way, it hasn't declined. The second is to get the state hubs up and running and functioning again so we can achieve those levels. And the third is to ensure we got the right priorities and that message into the distribution system to get the maximum impact of the doses that are being delivered to protect lives and save lives, but also to try and slow the spread as best as we can in those circumstances. The issue of the interval and the issue of whether it's three dose or two dose is actually subordinate to all of those three issues that we discussed today on the advice that we have. They're important, but they are not the most important thing. And the immunisation experts will advise us on whether it's three doses or indeed what that interval is. But that won't change the need for us to act on the three areas as a priority that I've outlined today. Paul, did you want to talk about ATAGI? 
PROFESSOR PAUL KELLY, CHIEF MEDICAL OFFICER: So ATAGI is meeting today to look at those specific issues. But the PM is absolutely correct. This is a numbers game. We need people to be boosted. We need to supercharge the boosting over the next month. And that was what we heard from the premiers today. They're doing their bargain and the Commonwealth is paying for that, assisting with the GPs and pharmacies, and we're fully ready to do that. That will, that will really help. Public health and social measures will really help, as per the AHPPC advice over the weekend and test, trace and isolate and quarantine is the task we've been given in the next two weeks to come back.
PRIME MINISTER: Okay, last one.
JOURNALIST: First of all, isn't it hypocritical for you to criticise independents for being backed by big money when the Liberal Party and the Labor Party routinely receive hundreds of thousands of dollars from big businesses, banks, mineral and mining groups and pharma companies? And then just on the same issue, you also said the voices of movement were the voices of Labor and your senior ministers and yourself have critiqued Monique Ryan, an independent in Kooyong, for being part of the Labor Party more than a decade ago. She said she quit in protest. By the same logic, doesn't that mean that people who quit in protest, like Craig Kelly, are still then aligned with the Liberal Party?
PRIME MINISTER: What it means is, is they're representing themselves as something they're not. And I'm calling it out. This is not an independent movement, this is a political party, and it's funded by donors, like other political parties. They're pretending to be voices of a local community, and we've got at least two of them who used to be members of the Labor Party. So they've been called out by their own histories. They haven't, one of them, even pretended to be a small L liberal, the only party they've ever been a member of is the Labor Party. So they're pretending to be something they're not. And I was up in Queensland at the time, and I'll tell you, Queenslanders don't like getting told by anyone down south, whether they're making donations or not, about who their voices should be. And so, look, I think they are issues will get more into in the next year as we get closer to the election. But they are the voices of Labor and that's how they should be seen. 
But for now, I want to thank all the premiers and chief ministers for coming together today. I've already commented on that. I want to thank all the premiers and chief ministers for coming together today for this meeting. We have always left ourselves with the ability to come and do this as we have to. And so that was a positive and constructive meeting today and we will meet again in a fortnight. Obviously, we'll continue to work through these issues as I will over the next few weeks over Christmas and into the new year. Before I take a break. And because we really need to get these things sorted over the next couple of weeks as we see Omicron rise. 
But in the meantime, can I say to all Australians, I wish you a very merry Christmas. This has been an incredibly tough year for everybody. And you have worked incredibly hard to ensure that you can be coming together as a family, as friends, as communities. As we go into this Christmas break. I pray God's blessing on all of you right across the country as you as you share this very special time together, as as difficult as this year has been. And can I particularly again say we are thinking of all of those families down in Devonport at the Hillcrest Primary School community. This has been a devastating, tragic event, and while the days pass from the day that this tragedy occurred, you are very much in the forefront of our minds as you face your most difficult Christmas ever. And so all Australians, I'm sure, will have will have that terrible tragedy and the terrible experiences that those families are going through at the moment in their minds and thinking of them as they're very thankful for what we are all able to have this Christmas. Thank you very much, everyone.