Revenue & Retention: Focusing on Relationships Over Reservations to Drive Greater Success
Written by

Paul Hadida, General Manager APAC at SevenRooms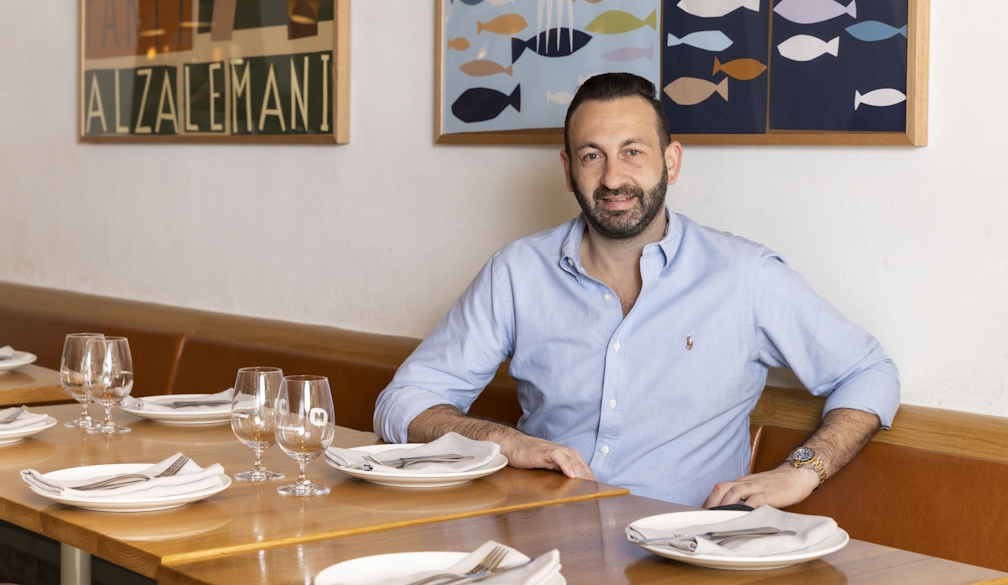 In the competitive hospitality industry, restaurants, bars, and cafes often measure success by the number of reservations they receive. After all, reservations are easy to count and compare, and a straightforward way of identifying revenue on a given day. Yet, focusing solely on the next influx of reservations can leave restaurants without a long-term strategy when peak season ends. To truly flourish, venues must look beyond simply the number of new reservations each week. Instead, they should focus on how they can market to their existing database of guests to retain their loyalty and get them back more often.
Thinking longer-term
Reservations are undoubtedly crucial for any restaurant. They help fill seats and bring in revenue each day. However, viewing them as the sole measure of success tells us very little about the long-term health of a business. Instead of focusing solely on getting guests through their doors, venues should focus on how they can encourage diners to return time and again. By using guest experience to build relationships, venues can encourage repeat visits, boosting their sales and profits.
Distinguishing your guest experience
In a competitive market of brilliant venues, guest experience can be a point of difference. According to SevenRooms' research, 34% of Australian diners would revisit a venue if offered a complimentary drink or appetiser. The research also revealed that personalised offers based on a guest's previous visits and dining credits for reaching a new loyalty tier would also persuade guests to return.
By providing an exceptional experience, venues can deliver the value that truly matters to diners. That's what encourages them to return to a venue and recommend it to their network. Over half (53%) of Australian diners consider personal referrals crucial when selecting a restaurant. When operators shift their perspective and recognise that a reservation is just the start, not the end goal, they create a path to long-term success.
Flipping the strategy
So how can venues pivot their strategies to focus on relationships and retention over reservations? The first step is mindset, and viewing a reservation not as 'job done' but 'game on'. First, they must think of ways to personalise a guest's experience. Using approved guest data, venues can understand guests' habits; what they typically order, how much they spend, how often they visit, when their birthday is, what they might be allergic to, and more.
They can then use this information to create personalised experiences and offers that show the venue understands them personally and is catering the experience to their needs. They can also create loyalty programs that reward guests for their continued support, and offer incentives like dining credits, exclusive events, or discounts for hitting loyalty milestones. Referral programs are effective too, helping venues encourage guests to refer friends and family by offering incentives for them to do so. These programs can go a long way in encouraging repeat visits.
Utilising data is key across the entire journey. Data can enable venues to understand not only which channels theirreservations are coming through, but also which have the most repeat diners and bring in the most dollars.. That means venues can prioritise their marketing efforts towards their most valuable channels to bring in the most sales and profits to their business.
The data can also be used to create automated marketing campaigns. Send personalised offers, event invitations, and special promotions to keep guests engaged and returning. Email marketing, especially when personalised towards the guest, is an important part of the overall experience and a key way to encourage guests back.
Boosting revenue beyond the summer rush
As the start of the summer season approaches, it's the perfect time for operators to shift focus from short-term reservations to long-term relationships. The upcoming season brings opportunities, but it is the approach to customer relationships and retention that will determine success for venues.
In the hospitality industry, success doesn't solely depend on the number of reservations; it thrives on the strength of the relationships you build and the retention you cultivate. It's not just the reservations that matter, but the lasting connections forged with guests, helping you unlock greater retention and revenue.