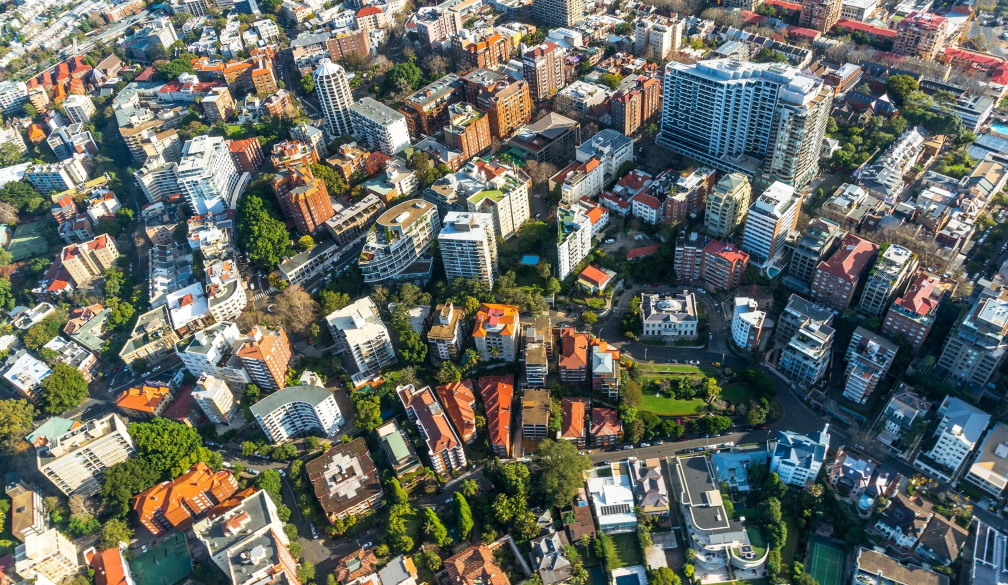 Housing markets are heating up - DomaCom Limited

The just released ABS Lending Indicators data revealed a continued uplift in housing finance in March. In seasonally adjusted terms, new home loan commitments to owner occupiers jumped by nearly 56% over the year to March 2021. At the same time, the value of housing finance provided to politically sensitive first home buyers category surged by 60%+ in the year to March.
But can there be too much of a good thing?
The current uptick in first home buyers hopping on the proverbial 'housing roundabout could soon taper off as higher residential property prices pressure housing affordability metrics – the April CoreLogic Home Value Index data were strong and many housing market commentators expect dwelling prices to accelerate further over the balance of 2021.
What renters and older Australian home owners could do
Were house prices to continue rising, many aspiring home buyers will struggle to raise the deposits needed to get mortgage approvals from banks and other major home lenders. This is where DomaCom's Rental Property Accelerator comes in.
On the flip side of the coin, the jump in house prices has increased the value of the main asset of many older Australians. These home owners want to access some of the value tied up in their dwellings, but want to avoid an outright sale. This is where DomaCom's Rental Property Accelerator comes in.
DomaCom's Rental Property Accelerator
Rental Property Accelerator is a Shared Equity Platform (SEP) that offers investors an attractive discount on new property and a pathway to ownership for renters by leveraging off DomaCom's unique fractional investment technology, a modern form of syndication that shares ownership in high value assets like property. Rental Property Accelerator properties are occupied by tenants who co-own with investors and pay a commercial rent.
This symbiotic relationship offers the following benefits;
DomaCom acquire a line of properties from developers who save on marketing and sales commission as a result 
Developers pass on this distribution margin to investors via a rebate on settlement which results on a discount of up to 15% to the investors
Tenants are also gifted 1% equity pa for up to 5 years provided they pay their rent
Investors receive a share of rent and future capital growth in proportion to their investment
Vacancy risk should be reduced due to the 5% tenant gifting feature acting as a leasing incentive
Tenancies are more secure because the tenants are also investors and incentivised by the developer's discount
Tenants have the opportunity to acquire units from the investors over time so there is greater liquidity
Debt of up to 60% can be included provided interest and operating expenses are covered by rent
Rental Property Accelerator offer investors the ability to invest in property in a controlled manner and renters to acquire equity over time.
DomaCom's Seniors Equity Release
Seniors Equity Release allows a property owner to sell a percentage of their property to a property investor via the DomaCom Fund in return for a lump sum or a regular payment plan that can be used for any purpose, whilst retaining title to their property and lifetime occupancy.
Because you are selling a percentage you will have to pay service fees on that percentage of ownership to the property investors but to make it easy DomaCom will purchase a little more of your house to cover the service fees for the next 5 years and pay the notional rent to your property investors on your behalf. In 5 years' time, another partial sale will occur to pay notional rent to your property investors from the service fees for the next 5 years and so on. This means you never have to worry about paying the service fees.
There are several benefits for seniors who prefer to stay in place but release some equity from their home, using the DomaCom Senior Equity Release product:
You can access cash in three ways; an up-front lump sum payment, a regular monthly payment of an amount you choose with the added flexibility to change it when you need extra for unexpected expenses, or a combination of these options
Your maintenance, repairs and building insurance costs on your home are shared with the property investors in proportion to their investment
You have a permanent right of abode and the ability to rent out your home and retain the rent
Your Service Fee Percentage is fixed and will not change over the life of the agreement
There are no restrictions on where your home is located so equity release can occur anywhere provided property investors can be found. These may be family or friends, self-managed superannuation funds or unrelated parties.
About DomaCom Limited (ASX: DCL)
DomaCom Limited (ASX: DCL) owns and operates a fractional investment platform that provides real solutions for SMSF's, retirees and new home buyers. Using the DomaCom platform, investors can make fractional investments in a range of asset classes including property-related investments, mortgage-backed securities, renewables, affordable housing, disability accommodation and debt securities via a unique trust structure tailored to them.
Retirees can sell a fraction of their house to investors, possibly family members, to help them improve their retirement income.
DomaCom runs a crowdfunding campaign process in which investors can commit as much as they want towards the purchase of assets together with other like-minded investors. When a campaign is complete, DomaCom purchases the asset, places it in a sub-fund, and issues the investors with units in proportion to the amount they invested.
DomaCom's proprietary platform allows Australians to invest in almost any asset class, empowering them to create diversified portfolios with comparatively lower minimum investments and competitive cost structures.