Navigating diabetes simplified with new technology
Written by

Insulet Country Manager, Joanna Sader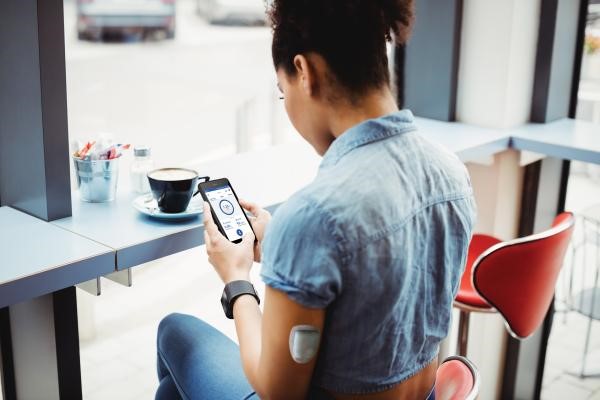 While our lives call for multiple decisions to be made in a day, those living with Type 1 Diabetes make a staggering 180 health-related decisions every day[1]. This comes as JDRF research reveals 87% of people living with the T1D admit it has a negative impact on their quality of life[2]. Providing round the clock care for kids with T1D can take a significant toll on mental, social, and economic outcomes for parents[3].
Despite other countries having access to sophisticated technology that manages insulin delivery, and while Omnipod platform products have been listed on the Australian Register of Therapeutic Goods for years, the waterproof* technology has not before been available to those with Type 1 Diabetes in Australia.
With current treatment options involving multiple daily injections or traditional insulin pumps, accredited diabetes educator Cheryl Steele says, "It's disappointing that Australians have only had access to pumps that require an infusion set to connect the pump to the wearer, particularly those with active lifestyles."
Tannya Stevens is a mother-of-two from Sydney and her eldest daughter Anna was diagnosed with Type 1 Diabetes in October 2017 at 13-years-old. After having no family history of diabetes, Tannya's family needed to adjust quickly, with Tannya recalling they were thrust into a world of complex calculations and clinical terminology.
"From the moment of diagnosis, Anna had to inject herself with insulin and needed a minimum of four needles a day. However, this became quite difficult to navigate, particularly at school as she was required to go to the student nurse at recess and lunch to be able to eat her food.
"I did my research and found a pump that Anna used for a while, but sadly it was removed from the Australian market," Ms Stevens said.
"When our old pump was removed from the market, I began researching and found Omnipod®. Unfortunately, I found it to be available in many countries except Australia. We found ourselves with little choice but to source a Paediatric Endocrinologist in the US and after obtaining Special Access approval from the TGA, we flew to Dallas in 2019 and flew back with a six-month supply of Pods," Ms Stevens said.
An exciting development for insulin management, Omnipod DASH® Insulin Management System has launched in Australia this August. The technology provides up to three days of insulin delivery through a wearable, tubeless insulin Pod that is controlled by a smartphone-like Personal Diabetes Manager (PDM). Allowing up to three days of continuous insulin delivery, the wearable device is waterproof*, tangle-proof and discreet, allowing those with diabetes to live free of multiple daily insulin injections.
With the Omnipod DASH® System now available in Australia, those living with Type 1 diabetes can simplify their care and live freely without worrying about daily insulin injections or tubes. Australians can access the Omnipod DASH® System through recommendation from their Healthcare Professional. For more information go to https://www.omnipod.com/en-au
*The Pod has an IP28 rating for up to 7.6m for 60 minutes. The PDM is not waterproof.
[1] https://www.ncbi.nlm.nih.gov/pmc/articles/PMC6286423/
[2] https://jdrf.org.au/wp-content/uploads/2021/03/The-Challenges-Of-T1D_ForUploading210319.pdf
[3] https://jdrf.org.au/wp-content/uploads/2021/03/The-Challenges-Of-T1D_ForUploading210319.pdf