Different Types of Brick Fences and How to Install One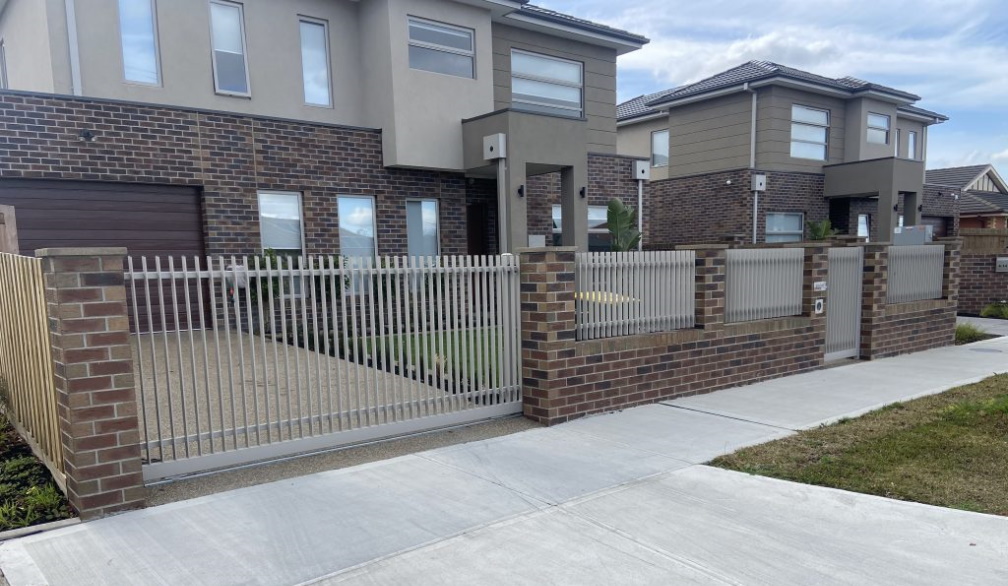 Are you looking for a DIY project to vastly improve the look of your home? Why not install a brick fence?
Brick fences are durable and can last for generations. They bring elegance to a home that no other material can give. There are also numerous brick fence designs and colors from which you can choose from.
If you are a homeowner, this article is for you. Let us discuss the types of brick fencing and how to install one.  
Advantages of a Brick Fence
Besides a brick fence's aesthetic appeal, it also has many functional benefits. It provides a secured wall that prevents intruders from breaking in. 
Brick fences are also effective in blocking noise from busy streets, making them an excellent choice of privacy fence if you live near a highway or busy road. They increase the security of your house and endow your privacy wall with a stylish appearance.
Brick fences can also contribute to landscaping themes, such as country or Victorian style. By playing around with ideas, you can create a good-looking brick fence design.
What Are the Types of Brick Fences?
There are two types of brick fences.
Closed Brick Fences
Closed brick fences are brick walls with few or no gaps in them. It is meant to enhance the privacy of a yard and is built to be relatively high to accomplish this end.
Closed brick wall buffers sound, so it is one of the best choices for homes in busy areas. It is versatile; there are many options for creating an eye-catching wall. A plain brick wall can be improved with accenting pillars or protruding bricks from the wall to create a texture.

Open Brick Fences
The main purpose of an open brick fence is to accent the beauty of the house and yard. It is usually lower than closed fences so that passersby can see the yard.
Some designs of open fences contain brick posts or pillars connected by either an iron or wood fence panel. Other designs have pillars connected by lower brick walls. Once again, the options are limitless, depending on your skill level and your plan for your home.
A Note About Colour and Accents
Brick does not have to be necessarily red. Other colours available are usually subdued earth tone shades. These selections can be a perfect match for the colour and aesthetics of your home.
Accents can also be installed to enhance the aesthetics of brick fences. Brickwork can be fashioned into arches, and small enclosed structures can be built to house items you want to conceal, such as garbage cans and yard tools. Electrical wiring can also be run through the bricks so floodlights and accent lights can be affixed.

Installing a Brick Fence
The following is an overview of how to install a beautiful brick fence on your property.
Layout Making
Before you build your brick hedge, you or your brick fencing contractors must make a layout. This is a crucial step for you to determine enclosure boundaries and where to set the gates and wickets. 
In general, the gate's width is 13 feet. But take note that the narrower the roadway is, the bigger your gate width should be so that a car can enter the yard without interference.
 Foundation
A brick fence must have a good foundation. To accomplish this end, you must dig a rectangular trench around the enclosure perimeter. This trench must have a depth of 8 to 12 inches, deeper in the regions where construction work is being undertaken. Nevertheless, the foundation may have a different width contingent on the width of the brick hedge itself.
Waterproofing
Waterproofing protects your brick enclosure wall from getting wet. It is especially necessary if your property has shallow groundwater.
The waterproofing layers are placed between the brickwork and the foundation. Although numerous materials can be used as waterproofing, it is best to use a conventionally prepared roofing paper for this purpose.
Walling
Before you start on the walling, you must calculate the number of required bricks and other material. Bricks come in a wide range of colours and sizes, as well as purposes. Choose the best one for your specific application.
Next, decide on a design choice and pattern. There are plenty of fancy works you can apply to refine the foundation of your brick fence, from colouring, stone cladding and tiling to decorative plaster. Take note that if you want to use fancy words to your brick fence, it must be applied before the cement freezes.
Conclusion
Installing a brick wall can be a budget-friendly and fun DIY project. But while the basic steps of brick and mortar are easy to understand, it will take planning and practice to achieve a professional result.
If you are not confident with your skills, you should hire professional fence builders. It eliminates guesswork and effort on your part, so you can simply sit back, relax and enjoy your beautiful brick fence.