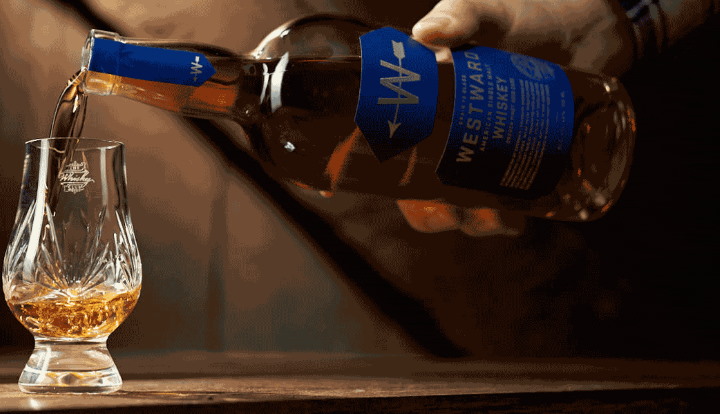 Glenmorangie and Balvenie are among the most legendary scotch single malts whiskies across the globe. Single malt whisky is a blend of different whiskies taking several years to mature. The more they mature, the smoother or softer they taste. And to legally earn the name scotch whisky, they have to at least mature for three years. Let's take a deeper look at these two scotch whisky brands.
Glenmorangie
For whisky lovers, this is a brand that you should not miss in your collection. It rules out the misconception that scotch is a swampy uppercut to people's jaws. We can describe the Glenmorangie scotch as light and perfumy. This scotch reigns in at 2phenol parts per million, which makes it more approachable.
People often want to know how the Glenmorangie manages to produce such a light and perfumy scotch. You can quickly tell how just by looking at their stills, which they acquired from a gin distillery. Their tall stills only allow the purest and lightest vapours to make it to the top. The second reason why their scotch is light and perfumy is that they always use mineral water that sits above the distillery. This mineral water comes precisely from the Tarlogie springs, which is rainwater running through limestone and sand.
Glenmorangie location is near Tain. It has been experimenting with various cask finishes. But before reaching the finishing cask, the scotch must age for 10years in ex-bourbon barrels. Let's take a look at how different scotch from Glenmorangie fares.
The 12years old Glenmorangie Lasanta
It is 43% ABV. It is aged in ex-bourbon barrels casks.
Finishing: Oloroso and Pedro-Ximenez sherry butts
Its appearance: it has a bright marigold appearance filled with some glitters of tangerine.
Nose: It is fruity and floral with a combination of sweetness; toffee, powdered sugar, and marzipan. You need to try the orange and honey flavor.
The taste: right from the first gulp, you get the creamy, light and soft mouthfeel. The warmth perfectly balances with the flavour you choose to drink. And as you finish your drink, you get to taste the sweetness of undissolved sugar towards the bottom of the bottle. The sweetness slowly disappears and what you remain with is the cinnamon and nutmeg spices. The outcome of Lasanta is a highly soft drink with some touches of walnut and straw.
Verdict: Lasanta, meaning warmth and passion, is a perfect scotch during the winter season since it's warm. Whether sipping neat or cocktail, you still get the warmth from it. It is the best scotch to introduce to newbies.
14 Years Old Glenmorangie Quinta Ruban
46% ABV, aged in bourbon casks before finishing in ruby port pipes.
It appears in rose gold and ruby
Nose: Overwhelming butterscotch is what you get from the forefront. Taking a mouthful of Quinta Ruban scotch, you get to feel layers of cool mint, walnut, and cereal grain. There is also some tint of bright orange.
Tasting: Orange emerges right from the first gulp. Before it turns warm and peppery, you first feel it light and flexible in your mouth. On swallowing it, you first taste the marzipan sweetness, then a bit sour and finally, the finish is bitter, tasting like a highly concentrated dark chocolate drink.
Verdict: Compared to the 10years old scotch above, the 2years added for maturation is really quite impressive. It leaves you with a sweet and delicate feeling when you sip.
Nectar D'or
This perfect scotch from Glenmorangie is 46% ABV, aged in bourbon casks before finishing in sauternes casks.
It appears in rich gold like the color of the box it comes in.
Nose: before you get the lemon zest and vanilla pods, this whisky will singe your nostrils even when your mouth is open. It leaves you with a sweet and citrusy feeling.
On tasting: you get to feel the hotness, like some heat coming from your tongue.
Verdict: You don't really get the sweetness like in the two whiskies above; this whisky is hot and smooth.
Balvenie
Balvenie has been in existence for the longest time now, from 1892, so you can be assured that they really do make a good scotch. They are one of the largest distilleries across the world. Approximately they produce 1.5 million gallons of scotch per year. Balvenie is a complete distillery, which means that all the distilling processes occur on-site, including growing barley on their land near the distillery firm. They also make casks in their own yard.
The 12year old Balvenie Doublewood
Matt
It matured in bourbon casks for ten years. The finishing happened for two years in sherry casks.
Nose: It comes as a perfect blend of oak, floral notes and honey heather.
Color: it appears to be dark gold, something close to amber.
On tasting: You get the nice spicy sherry feeling the moment you take a sip. As you swallow it, the scotch is very smooth.
Verdict: This scotch is very pleasant, smooth, long and with traces of orange peels. And as you drink towards the bottom, it becomes more spiced, but you lose the sherry. This scotch from Balvenie is perfect for newcomers.
Jim
Color: it comes in light amber and gold
Nose: heather, oak and wood
tasting: it is a mix of several feelings; sweet, spicy, smooth and pronounced sherry
Verdict: as you finish drinking the Jim scotch, you get a long, sweet and warm taste perfect for a chilly evening. It is also more spiced towards the bottom.
14year Old Week Of Peat
This whisky is at 48.3% ABV.
Nose: a blend of dessert sweet and sugary with sparkles of citrus peels.
Tasting: a mix of bacon and lemon peels put this whisky on top of the table. The result is very mild smoke.
Verdict: The peated whiskies can indeed turn out great, and the two years of maturity did it some more justice compared to the Doublewood whiskey.
Dark Barley-26year old Balvenie
This dark barley is an older whisky compared to all the above. It has some distilled liquid proportion from the roasted dark chocolate malt.
Nose: a blend of malt, coffee, dried apricots, and maple syrup.
Tasting: It has an artificial sugary sweetness, and you get the nutty undertones throughout. You can accompany this scotch with an espresso.
Verdict: The maturity period is long. Overall, you can say that whisky is classy and very smooth.
Conclusion
Overall, you can't actually point out which is a better whiskey between Glenmorangie and Balvenie as they both are smooth and have different flavors. It all depends on your tastes and preferences. The only thing that sets them apart is the maturity period, besides different flavors.