Paul Ramadge named new CEO of General Sir John Monash Foundation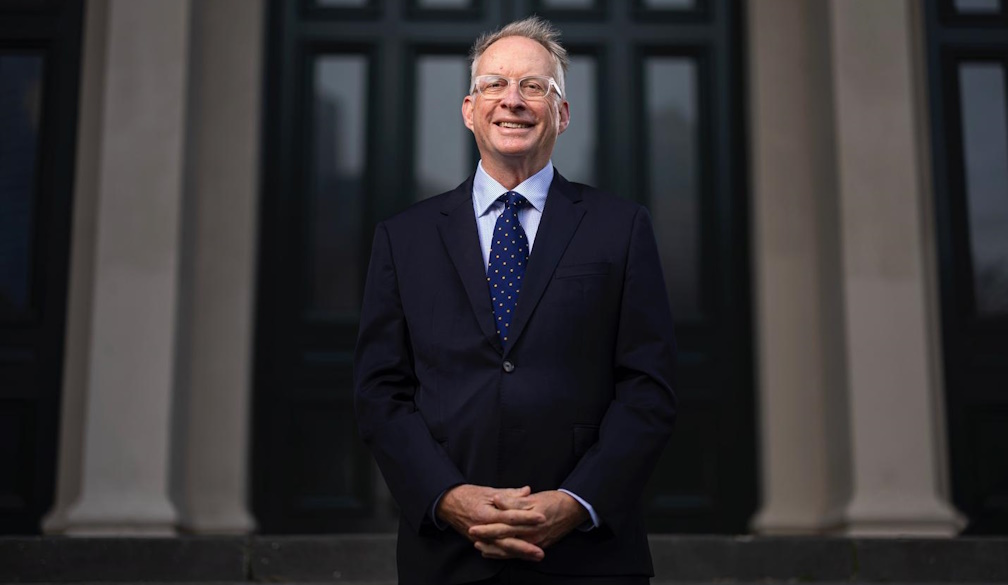 The General Sir John Monash Foundation, Australia's leading national scholarship program, is pleased to announce the appointment of Mr Paul Ramadge as its new Chief Executive Officer. Mr Ramadge brings to the role extensive national and international leadership experience in higher education, cross-cultural engagement, funding, not for profits and media organisations.
Prior to joining the General Sir John Monash Foundation, Mr Ramadge served as a consultant for various higher education institutions, offering invaluable expertise in strategy, business planning, governance and international ventures. His career in higher education includes notable positions such as the Managing Director of The PLuS Alliance, a prestigious collaboration between UNSW Sydney, King's College London, and Arizona State University, as well as the inaugural Director of The Australia-Indonesia Centre, based at Monash University. Additionally, Mr Ramadge has held significant leadership roles within media organisations, notably at The Age, and has chaired a not-for-profit organisation.
The General Sir John Monash Foundation's scholarship program, celebrating its 20th year of scholar selection, stands as a unique and esteemed national scholarship award in Australia. Setting itself apart from other scholarships, the John Monash Scholarships do not have age restrictions or limitations on academic fields or choice of overseas university. These prestigious scholarships recognise excellence, leadership and honour the legacy of one of Australia's finest leaders, General Sir John Monash.
Responding to the appointment of Mr Ramadge, Foundation Chair Jillian Segal AO said: "The Foundation is thrilled to have attracted someone of Paul's ability and experience to the role. We look forward to him bringing his unique set of skills and background to the position.
"His appointment marks an exciting milestone for the General Sir John Monash Foundation. His exceptional leadership background and extensive experience in both higher education, fundraising and leadership roles make him a fabulous fit to lead the Foundation into its next phase. We are confident that under his guidance, the Foundation will continue to thrive and make a lasting impact on the lives of Australia's brightest talents."
Mr Ramadge said: "The Foundation's mission to encourage academic excellence of our nation's brightest individuals, foster the growth of their leadership qualities, and harness their talents to build Australia's capabilities for the future accords with my view of how Australia can become a more successful knowledge economy. I am excited by the opportunity to work with a passionate board to take the Foundation into its next phase."
Mr Ramadge will succeed Annemarie Rolls, who dedicated over six years to leading the Foundation. Ms Rolls will be joining the Bangarra Group to spearhead the incubation of new ventures to expand the group into impact-driven businesses that have the potential to make a sustainable and positive global impact.
Reflecting on her time as CEO, Ms Rolls commented: "Leading the John Monash Foundation has been incredibly fulfilling and inspiring, and I am proud to have been part of this period of substantial development and maturity for the organisation, which is poised for an exciting new chapter with a new CEO at the helm."
Jillian Segal AO added: "The Foundation sincerely thanks Annemarie for all her dedication and successful work for the Foundation and wishes her well in her new exciting role."
The General Sir John Monash Foundation extends its gratitude to international search firm Perrett Laver for its pro bono assistance in the placement of the new CEO. Mr Ramadge will assume his role as CEO on August 28.
For more information on the Foundation: https://www.johnmonash.com/