Dog Yog Launches Delicious New Range of Snoopy Products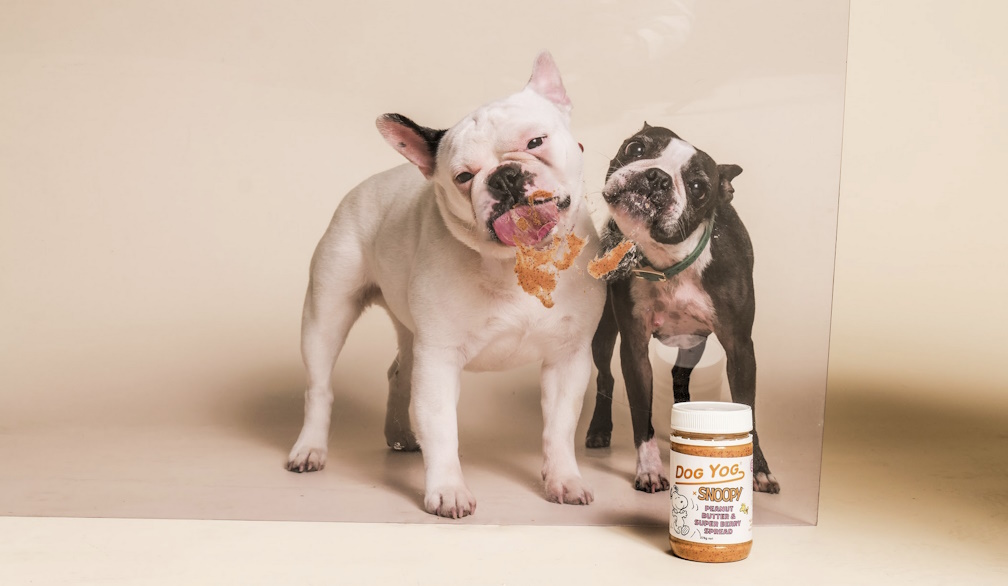 Melbourne-based company Dog Yog is making doggy dreams come true everywhere with their new, delicious collaboration with Peanuts™ featuring the world's most famous beagle, Snoopy.
The new, tasty range includes a dog-friendly ice cream, available in Apple Pie and Birthday Cake flavours, as well as a Peanut Butter & Super Berry Spread and Yog lick mat so that our furry friends can enjoy their delicious treats for longer.
Dog Yog was created by Melbourne couple Olivia Hassan and Scott Bewley and their dog, Uma, with a mission to optimise the health of dogs across Australia. Their products are made with all natural ingredients that are known for their health benefits and they present these ingredients in a fun and enticing ways for dogs. Their cultured Dog Yog ice cream is made with goat's milk kefir and 100% natural ingredients promoting gut health, just for dogs.
Olivia Hassan, co-founder of Dog Yog said about the new range, "Snoopy is such an iconic, recognisable character so we knew he was the perfect front man for this new range.
"The response to the range has already been incredibly positive. We recently did a pet show and people were loving the new products and expressing their love for Snoopy, sharing their own personal stories of the lovable beagle."
The Dog Yog x Snoopy Peanut and Super Berry Spread can be spread, spooned or eaten straight from the pot and is made with 100% peanuts for a healthy, shiny coat and swirled with superberries that are packed with antioxidants. RRP: $15.
The Birthday Cake and Apple Pie Yog are loaded with probiotics and collagen for lots of tummy-loving goodness. RRP: $7.
And the Snoopy Yog Mat is the perfect place to smear one of the delicious Dog Yog x Snoopy products, promoting licking and providing mental stimulation for your furry best friend. The Yog Mat has super suction as well, allowing owners to stick it to the floor or a wall. RRP: $20.
With the timeless charm of Snoopy, this partnership delivers a taste of happiness and burst of energy in every lick.
Dog Yog x Snoopy products are available from select pet food stores and some cafes. You can see the list of stockists here.

The products can also be bought online at https://www.dogyog.com.au/collections/doy-yog-x-snoopy.