Sustainable gift ideas to help you be a conscious consumer this Christmas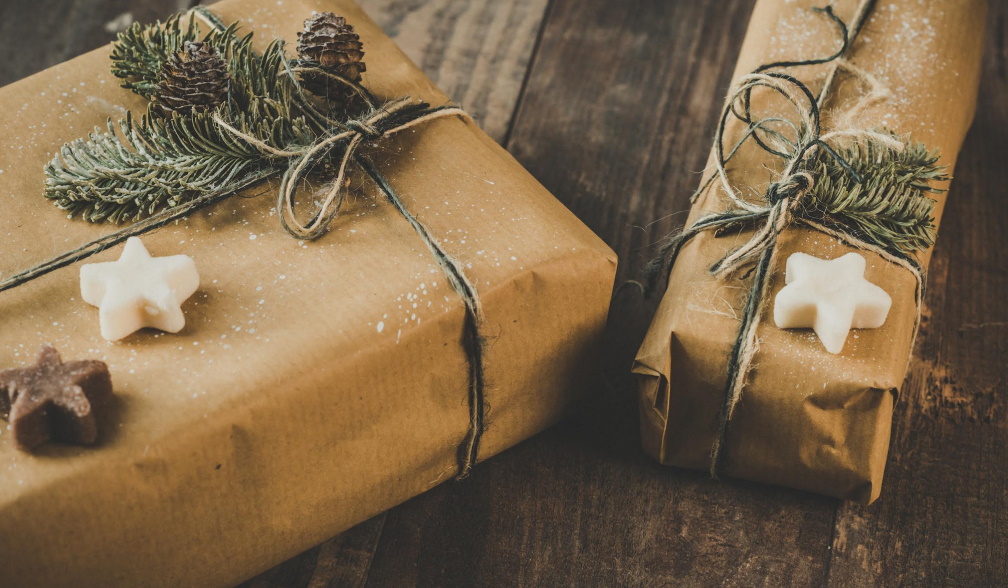 With all that has happened over the past twelve months, it's understandable that many are excited for the holiday season. However, during such times, it's easy to lose track and either overspend or over-purchase.
While the festive season is, without doubt, the most wonderful time of the year for many, it's also a period filled with excessiveness. In fact, statistics show that our waste increases by a staggering 30% at Christmas. For an event that exists on one calendar day of the year, this is indeed alarming. To add to that, $400M dollars worth of 'unwanted' gifts received reportedly end up in landfill after the holiday period.
With COP-26 recently concluding, and global warming on the forefront of our minds, it's more important than ever to apply sustainable practices to your festive season frivolities this year. Here are a few alternatives to consider, to ensure you are a conscious consumer this Christmas.
Support local with these sustainable alternatives
Consciously made products

Choose local or online marketplaces
While you don't necessarily need to give up on gifts altogether this Christmas, it's a good idea to consider purchasing products which are made using sustainable materials and practices. Many gifts given over this season end up in landfill, so try to buy thoughtful gifts that stand the test of time. For these needs, Finders Keepers Online Markets has you covered.
Finders Keepers is Australia's largest curated marketplace of local makers, designers and entrepreneurs. Across Sydney, Brisbane and Melbourne, the brand has a focus on products which are mindfully made and thoughtfully bought. Giving independent designers and makers a platform to sell their products, Finders Keepers supports purchases from handcrafted local brands. From jewellery to pottery to homewares and fashion, Finders Keepers Online Marketplace has you covered.

Subscriptions
Subscriptions are the gift that keeps on giving and are a great alternative to throw-away or unwanted presents. You can then tailor your choice for the recipient.
Perfume Subscriptions
For perfume lovers, look no further than Melbourne based Cygnet Perfumery, who offer year-long subscriptions to their slow made hand-crafted perfumes. Made using sustainable practices and mostly locally sourced ingredients, Cygnet releases its range once a year to avoid overproduction and excess waste. While you can purchase from their range at any time of year, the subscription model includes a unique bottle each month alongside a personalised letter and scent notes. Bringing a sense of connection, education and closeness to your home, Cygnet wants their customers to have a unique experience every month.
For your furry friends
Got a family member or friend with a furry pal? Olly's Box will provide a pooch and, let's be honest, their family with a monthly box of joy. Olly's Box is an exciting box jam-packed with fun interactive toys and all-natural Aussie made treats delivered to special four-legged friends. It'll have everyone flipping out with excitement!
Three cheers for flowers all year!
Flowers are perfect for every season. In fact, there really isn't a time of year when you're not in need of some floral cheer. With that in mind, why not give the gift of monthly joy, with Aussie brand Fig & Bloom's beautiful boutique florals. The brand, which is the lovechild of former fashion designer Kellie Brown and her partner Dan Groch, offers subscriptions as short as three months for high-end contemporary floral designs. As a five-star florist, Fig & Bloom also offer gifts like cheese boards, green cups and preserved arrangements. But this brand doesn't stop at beauty, they're also passionate about sustainability in the flower industry and aim to use Australian grown products created under ethical conditions without pesticides - hands up to that!
Give an experiential or educational gift

Choose your experience
We all know someone who wants and needs nothing for Christmas. These pesky individuals can have you scrolling the internet for hours, as you stress purchase something with no clue whether they'll like it or not. But instead of buying something physical, why not give an experiential gift.

WeTeachMe is an Australian online curator of the best workshops and classes in Australia. From pasta making to painting to taxidermy, there's a broad range of experiences to suit even the fussiest of tastes. With online and physical choices, borders won't stop you from joining in the fun. They even have a broad range of sustainability classes across Melbourne, Brisbane and Sydney. So why not, purchase a gift card to WeTeachMe, and allow your receiver to make their own choice!
Give the gift of business knowledge
Lastly, if you have a friend or family member with a business or a startup project, help give their business a boost by helping them to offer online payments for their customers. COVID-19 has pushed more consumers to buy online, and this trend is not going away any time soon (especially not at Christmas!).
Look for providers that take payments that make sense for the person's business. Features such as recurring payments for a subscription product or payment links to request payments over email, SMS or your social media accounts are quick and easy to implement. Local Aussie payments provider Pin Payments is one such provider, and the best part, you can sign up for a free account and help a loved one set their business up for success to accept online payments in no time!