Vacancies increase sharply in outer Sydney, as inner-city suburbs ease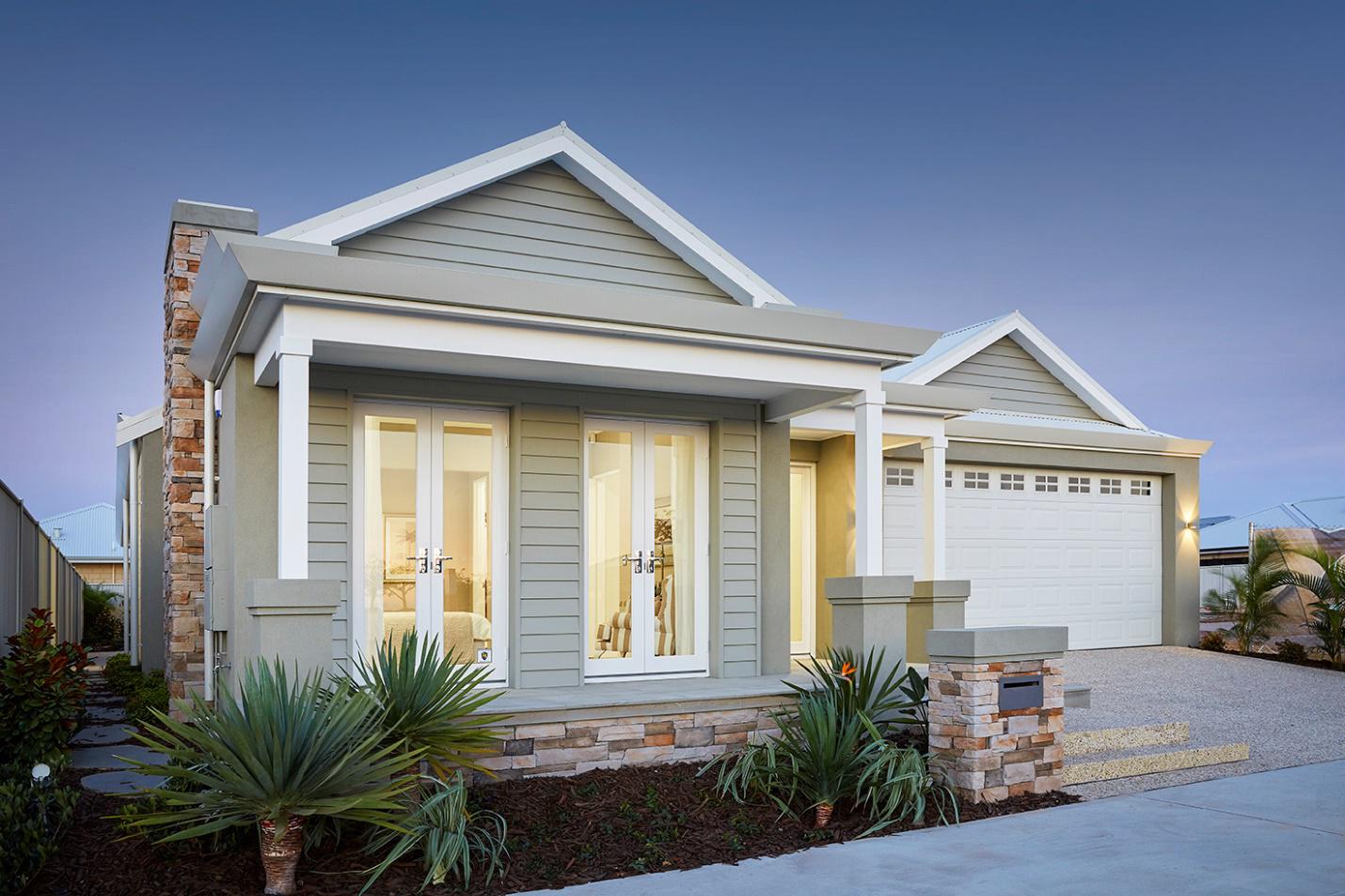 The REINSW Vacancy Rate Survey results for July 2020 show that COVID-19 continues to impact the residential rental market.
Vacancies in Sydney overall increased for the fifth successive month and now sit at 5.0%, up 0.5% from June and 2.0% since March.
In a slight turnaround, the exodus from inner-city Sydney appears to have eased and now sits at 5.3%, down 0.5% from June.
"Vacancies in Sydney's Inner Ring hit a high last month to be 5.8%," REINSW CEO Tim McKibbin said. "Even with the 0.5% drop in July, the vacancy rate for Sydney's inner suburbs is still 2.8% higher than it was back in March.
"Sydney's Middle Ring increased for the fourth successive month and is now 5.4%, up 0.2% from June and 2.2% from March.
"The real surprise this month comes from Sydney's Outer Ring, where vacancies increased sharply. Vacancies have been steadily trending downward since March, as inner-city tenants relinquished properties with higher weekly rents for more affordable options in the suburbs more distant from the CBD. However, July saw a rise of 1.7% in just one month."
Most regional areas are not faring well. Vacancies in the Northern Rivers region dropped by 1.5% to 1.1%, and the South Coast region saw a 1.3% decrease to 1.4%. Other regional areas also recorded drops including the Central Coast, Central West, Coffs Harbour, Mid-North Coast, New England, Orana and the Riverina.
Only Albury and the Murrumbidgee region bucked the trend, recording increases in vacancies.
"This month's results show that COVID-19 is having a significant impact across the whole of New South Wales and it's unlikely that things will settle for a while yet," Mr McKibbin said.
Residential vacancy rate percentage
The REINSW Residential Vacancy Rate Report is based on the proportion of unlet residential dwellings to the total rent roll of REINSW member agents on the 15th of each month. Carried out monthly, the research – a survey of REINSW member agents conducted by Survey Matters – collects the total properties on agency rent rolls, the number of properties that were vacant on the 15th of the month, and the postcode in which a majority of agents' rental properties are located. The suburb-level rates reported by agents are weighted based on ABS Census 2016 Dwelling Characteristics. The July 2020 report is based on survey responses covering 120,502 residential rental properties.
| | | | | | | | | | | | | |
| --- | --- | --- | --- | --- | --- | --- | --- | --- | --- | --- | --- | --- |
|   | Jul-20 | Jun-20 | May-20 | Apr- 20 | Mar-20 | Feb-20 | Jan- 20 | Dec-19 | Nov-19 | Oct-19 | Sep-19 | Aug-19 |
| SYDNEY |   |   |   |   |   |   |   |   |   |   |   |   |
| Inner | 5.3% | 5.8% | 5.0% | 4.3% | 2.5% | 2.8% | 3.1% | 3.4% | 2.4% | 2.7% | 3.1% | 3.4% |
| Middle | 5.4% | 5.2% | 4.6% | 4.4% | 3.6% | 3.9% | 3.6% | 3.4% | 3.7% | 4.2% | 3.0% | 3.9% |
| Outer | 4.3% | 2.6% | 2.7% | 3.1% | 3.0% | 3.5% | 3.3% | 3.4% | 3.6% | 3.9% | 2.7% | 3.5% |
| Total | 5.0% | 4.5% | 4.1% | 3.8% | 3.0% | 3.4% | 3.3% | 3.4% | 3.2% | 3.6% | 2.9% | 3.6% |
| HUNTER |   |   |   |   |   |   |   |   |   |   |   |   |
| Newcastle | 1.3% | 1.7% | 2.4% | 2.1% | 1.6% | 2.5% | 2.0% | 2.5% | 2.6% | 2.5% | 1.2% | 1.5% |
| Other | 1.3% | 1.9% | 2.4% | 1.8% | 1.2% | 2.0% | 0.9% | 1.7% | 1.1% | 1.4% | 1.0% | 1.4% |
| Total | 1.3% | 1.8% | 2.4% | 1.9% | 1.3% | 2.1% | 1.2% | 1.9% | 1.6% | 1.8% | 1.0% | 1.4% |
| ILLAWARRA |   |   |   |   |   |   |   |   |   |   |   |   |
| Wollongong | 2.9% | 3.2% | 3.9% | 3.2% | 3.5% | 2.0% | 2.9% | 2.6% | 4.3% | 2.5% | 2.8% | 2.4% |
| Other | 2.6% | 2.9% | 2.9% | 4.3% | 4.3% | 2.3% | 2.3% | 2.9% | 1.5% | 2.1% | 1.5% | 2.3% |
| Total | 2.8% | 3.1% | 3.6% | 3.6% | 3.8% | 2.1% | 2.7% | 2.7% | 2.9% | 2.4% | 2.2% | 2.3% |
| REGIONS |   |   |   |   |   |   |   |   |   |   |   |   |
| Albury | 1.1% | 0.6% | 1.2% | 1.2% | 0.6% | 1.6% | 1.8% | 1.1% | 1.3% | 0.9% | 1.0% | 1.3% |
| Central Coast | 1.5% | 2.1% | 2.3% | 3.0% | 2.4% | 3.0% | 4.3% | 5.1% | 3.5% | 4.4% | 3.0% | 3.4% |
| Central West | 1.1% | 1.5% | 2.0% | 2.0% | 1.0% | 1.4% | 2.1% | 2.2% | 2.0% | 1.9% | 2.3% | 2.3% |
| Coffs Harbour | 2.1% | 2.4% | 3.0% | 3.4% | 3.1% | 5.4% | 3.3% | 2.5% | 3.1% | 3.6% | 2.9% | 1.3% |
| Mid-North Coast | 1.2% | 2.0% | 3.2% | 2.6% | 1.7% | 2.5% | 2.4% | 2.2% | 2.3% | 2.1% | 2.8% | 2.6% |
| Murrumbidgee | 0.9% | 0.8% | 2.0% | 1.1% | 1.4% | 1.5% | 1.9% | 1.8% | - | 0.5% | 1.2% | 1.0% |
| New England | 2.8% | 3.1% | 3.9% | 3.4% | 3.0% | 3.8% | 4.1% | 3.3% | 2.4% | 2.8% | 2.4% | 2.6% |
| Northern Rivers | 1.1% | 2.6% | 1.8% | 2.7% | 1.7% | 1.7% | 2.2% | 1.5% | 1.3% | 1.5% | 1.6% | 2.1% |
| Orana | 1.0% | 1.9% | 2.4% | 2.7% | 0.7% | 1.2% | 2.4% | 1.8% | 1.8% | 1.8% | 1.4% | 1.5% |
| Riverina | 0.6% | 1.2% | 2.5% | 1.8% | 1.5% | 1.9% | 1.7% | 1.2% | 0.8% | 1.1% | 1.2% | 1.8% |
| South Coast | 1.4% | 2.7% | 2.0% | 1.7% | 4.8% | 3.9% | 2.7% | 3.4% | 2.4% | 3.1% | 3.1% | 2.8% |
| South Eastern* | - | 0.8% | 1.8% | 0.7% | 3.5% | 2.5% | 1.8% | 1.2% | 0.3% | 0.8% | 1.2% | 4.1% |