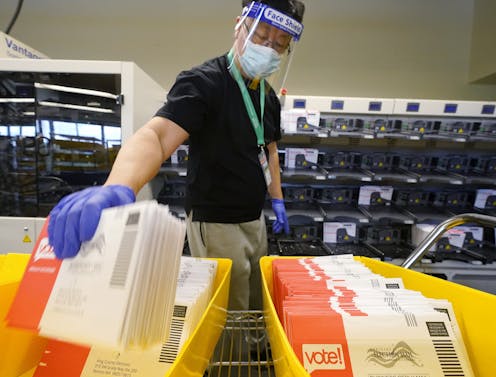 Elaine Thompson/AP
In the US election next month, record-breaking numbers of voters will cast their ballots by mail for the first time. Millions of these ballots will be processed by local election administrations inexperienced with large numbers of mail-in votes.
In this environment, many ballots are likely to be rejected for technical reasons,...
Read more: Over 1 million mail-in ballots could be rejected in the US election — and the rules are changing...