Important information about swimming pool fencing
Written by

NewsServices.com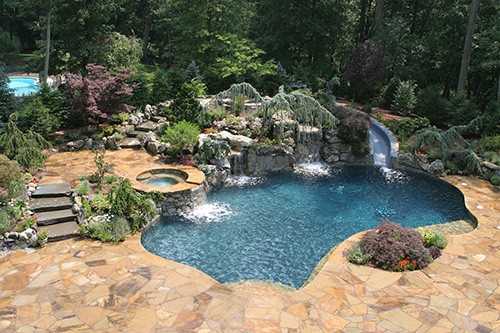 Owning a pool is a pride, but along comes the responsibility of safeguarding the lives of your dear ones. While a swimming pool provides a lot of scope for you and your family to get together and have fun, any activity beside the water comes with a bit of risk. You need to understand this, and take it seriously, to avoid any untoward incidents from happening.
Each state has its own laws and regulations pertaining to pool safety. As a pool owner, it is your duty to familiarize yourself with these rules and abide by them. Failing to follow the local pool safety rules will invite fines from the authorities, while you may be risking lives too.
Pool fencing is the primary safety measure you need to take. If you are yet to fence your new fibreglass plunge pools, here are things you should know.
Significance of pool fencing
Fencing prevents accidents
Pool fencing is required to prevent drowning. Children get excited when they see the pool and often find excuses to slip away to the pool area. This is dangerous if you are unable to supervise. They might fall or slip into the pool, and chances are you may not notice it at all. This, we feel, is not an accident but a tragedy that could be prevented. A pool fence creates a barrier around the pool area and limits the access. This means, your kids cannot enter the pool without you being informed.
Pool fencing can also avoid your dogs or cats getting close to the area. These pets like to explore their surroundings, and while doing so, they might fall into the pool. Pool fencing can prevent your pets from drowning as well.
Increased backyard safety
Having a pool fence will put your mind at ease. You can leave your children unattended, letting them play in your garden since the pool area is protected by the fence. Fencing also provides extra safety when you throw backyard parties, especially when your guests include older people.
Keeps the pool clean
Pool fencing avoids fallen leaves, large waste items and other debris from falling into the pool. Strong rains and winds may blow the leaves, branches and furniture in your backyard, and many a time these items get into the pool, making it dirty. Fencing can help prevent such things from entering the pool.
More about fencing
You should check your state's pool regulations 2020 since each state and territory in Australia differ in their pool fencing standards. However, many states still follow AS1926.1-2012, the Australian standard pertaining to the many aspects of pool fencing.
Fencing
· The fence should be 1.2m high from the ground. A boundary fence needs to be 1.8m.
· The space from the ground and the beginning of the fencing should be less than 100mm.
· The maximum gap in the support struts is 100mm.
· The horizontal bars need to be at least 900m apart.
· If the fencing design contains holes, they should be less than 13mm.
· The fencing must be in proper condition without any unintended gaps or holes.
Fence Gates
Your pool fence gates should come with a self-closing and self-latching mechanism. They should be unidirectional, open away from the pool while the latches must be at least 1.5m from the ground. If your pool fence design has windows, they should come with a safe locking mechanism.
Non-climbable Zone
This is as important as the pool fencing itself. Define the non-climbable zone around your pool fencing to prevent young kids and pets from climbing over the fence. The zone needs to be 900mm at least, and must be measured in arc shape from the pool fencing. Most importantly, this non-climbable zone should not have support items that can be used as foot or handholds to climb over the fence. Further, there should be a distance of 300mm between the pool and the fencing on the poolside. A warning signage should also be posted mandatorily.
Compliance Certificate
You need to get a compliance certificate from a private certifier or a council inspector to prove that your fencing has been examined and up to the prescribed standards. If the certifier finds any issues, he will inform you about them so that you can take the required measures to stay conformed to the code. Ask your certifier to provide his advice in writing; it will allow you to communicate better with your pool builder and take relevant steps.
You can check your pool's compliance certificate status on the Government swimming pool register website.
CPR Signage
A CPR signage on the fence indicates what needs to be done in case of an emergency. A compliant signage should be readable from a distance of 3m and must make people aware of the DRSABCD system.
Danger: First, check whether you, the patient and the bystanders are free from danger. Try to analyze the prevailing situation.
Response: Check whether the patient responds. Ask him his name or try to evoke a response by squeezing his shoulders.
Send for help: If the patient doesn't respond, quickly send for help. Call 000 and stay there until the help arrives.
Airway: Ensure the airway is open and clear. If not, clear it by rolling the patient onto his side.
Breathing: Check whether the patient is breathing normally. If not, start CPR.
CPR: Begin CPR. A CPR includes 30 chest compressions and 2 rescue breaths. Continue doing this until professional help arrives or the patient recovers.
Defibrillator: If available, apply it.
Contact a reputed local pool builder today!
If you are looking to get top grade fibreglass pool fencing done in compliant with your state rules, get in touch with an experienced and renowned local pool builder right away. A pool company with years of experience in building and installing pools can build your dream pool, while staying conformed to the pool safety rules.
Pool safety and quality are not things to be compromised. Reach out to an expert to learn more about pool fencing and compliance requirements.