12 Tips for Creating an Outstanding Event
Written by

NewsServices.com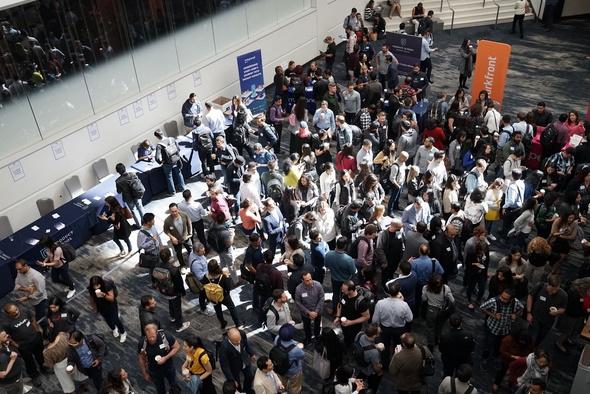 If you are planning an event, there is a lot of work that needs to be done. You need to make sure that your guest list is appropriate and that the venue you choose fits with the tone of your event. Planning an event can seem like a daunting task if you've never done it before, but we're here to help! We've compiled 12 tips that will help you create an event that people will be talking about for years.
Create a theme for the event
If you want your event to be successful, you need a theme. The best way to create an effective and memorable event is by choosing a theme that everyone can get behind.
Do some research into what kind of events have been popular in the past, such as movie nights or fundraisers for local charities. You can also incorporate your company brand into the theme of the event.
Set up an online registration form
Before you send out invitations for your event, make sure that you have a registration form set up on your website.
This will help ensure the success of your event by allowing people to sign up ahead of time instead of having them show up without pre-registering or trying to buy tickets at the door if they are not available.
Invite a diverse group of people to your event
You should invite a diverse group of people to your event. This will allow for more interesting conversation and networking opportunities, which are the main goals of any business-related social outing.
If your company is fairly small, you can invite people in surrounding businesses. If not, another great way to get a mix of different professionals is by sending out an email with the event details and asking if anyone would like to attend.
Make sure that there are some familiar faces at your event so that everyone feels comfortable being themselves.
Decide on a budget for the event
You should decide how much money you want to spend on your event before getting started with any of the other planning steps. This way, it will be easy for you to decide on the appropriate menu and activities based on your budget.
Make sure there's enough space for guests to move around and mingle
The last thing that you want is for your guests not to have enough room at your event or be too far away from food and drink options if they need them.
If your event is taking place in a space that's too small, then you will need to think about the different ways that you can make it seem larger. This could mean arranging tables and chairs more efficiently or decorating with lighting elements.
Provide a map of the venue
If your event is taking place somewhere that isn't familiar to the majority of your guests, then you should provide them with maps and directions ahead of time. You can also include information about where they could park if there are any available spaces in the area.
Provide transportation from the parking lot or public transit station
If your event is located away from public transit, you should provide transportation options to and from the venue.
This will help ensure that everyone has an enjoyable experience as they travel to and from your event.
Have some activities planned throughout the day
Create activities that will break up the monotony of just having people sit around and talk. We suggest planning some games or contests for your guests to participate in throughout the day, such as trivia questions about your company or a contest where they have to take selfies with you at different spots on-site.
Offer food, drink, and music at your event
Offering food and drinks at your event is a simple way to stay within budget, while still providing your guests with something enjoyable.
You should consider the cultural implications of what you choose for food and drink options when planning an international business-related outing. Make sure there are plenty of food options, including vegetarian and vegan options to accommodate everyone.
Music is another aspect of your event that you should think about carefully before deciding on the final lineup. If you know anything about any of your guests, then it might be worth asking them what types of music they enjoy so that their experience at the event will be more personal and memorable for them.
If you don't want the hassle of arranging all these by yourself, then you can always hire a PR firm in Sydney to help with your event planning. PR firms are experts at putting together successful events, so you will be able to relax and enjoy the night.
Offer free Wifi as an incentive for people to stay longer
The last thing that you want is for your guests to get bored and leave early. You can avoid this by offering free Wifi as an incentive for them to stay longer at the event.
Create a hashtag and encourage your guests to use it on social media
If you post information about the event online and create a unique hashtag for people to include with their posts, then this will help increase awareness of the event as well as provide useful marketing material.
This can also save time when trying to find all of those awesome selfies that your guests have been taking throughout the event.
Include a photo booth or other props to encourage photos and selfies
Including things like a photo booth, signage with fun sayings, or photogenic food options will help increase engagement as people take pictures of themselves at different spots on-site.
You can also create signs for your guests to hold that include fun facts about your company.
Final words
While it may seem like a lot of work to plan out every detail and execute the event effectively, these steps will help you create a successful event that your attendees will remember long after they leave.