The Best Air Mover for Your Home: How to Choose the Right One
Written by

NewsServices.com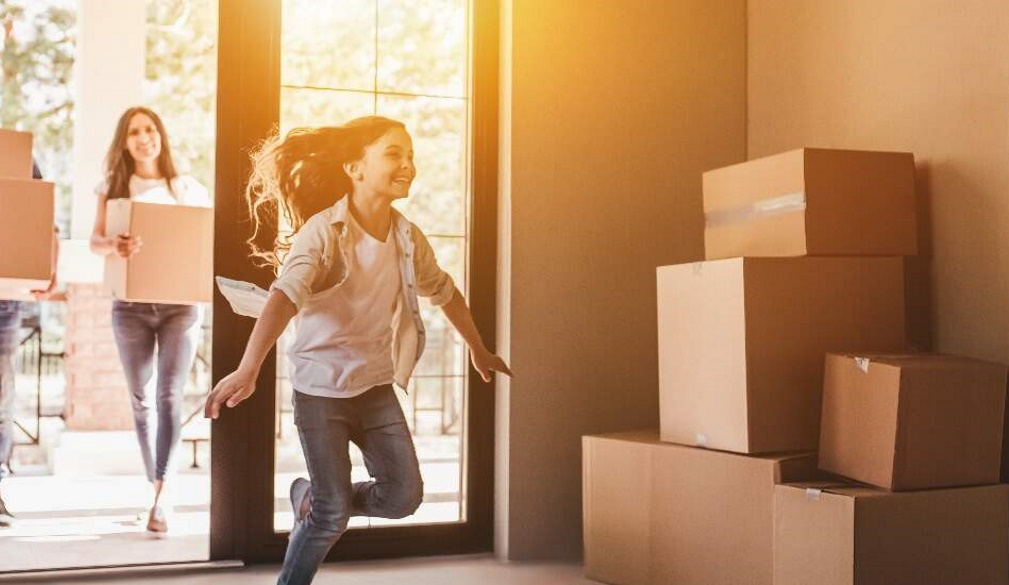 Improving the indoor air quality of your home is very important as this allows the entire household to breathe clean air. Fortunately, this can be conveniently accomplished by purchasing and installing the right air mover for your home.
However, to get an air mover that best suits your household's needs, you need to learn more about how this device works. It is also equally helpful if you will know how the correct selection process is best accomplished. So, to help you out, we provided some of the essential information about an air mover below.
What Is an Air Mover?
An air mover is a device used to boost the air circulation in a room. Many households use this device because it helps improve air quality and ventilation. Additionally, it allows a room to remain cooler in the summer and warmer in the winter. 
An air mover is also a helpful tool used by companies engaged in water damage restoration. It ensures that the flooded areas are completely dry. Also, it prevents the growth of moulds that can cause a range of health issues to the household occupants.  
Air movers come in various sizes and configurations. An excellent example of this is the portable compressed version commonly used as a blower or an exhauster. 
An air movers is also designed to convert compressed air into large and induced volumes of moving air. Due to its relatively smaller size, this type of air mover is used in areas where good ventilation is required, but the installation of large auxiliary fans is impossible.
What Are the Benefits of Using an Air Mover?
The use of air movers offers a long list of benefits. However, the appliance is known to provide the following benefits.
Improved Indoor Air Quality
By circulating air throughout the room, an air mover can help to remove dust, pollen, and other airborne contaminants from the air. It can also help reduce odours in the room by helping to circulate fresh air, as well as reduce pet dander and other allergens inside the home. 
So, suppose you or a family member suffers from allergies, asthma or other respiratory conditions. In that case, an air mover can be a valuable tool in helping to improve the quality of the air you breathe. 
Improved Heating and Cooling System Performance
The use of an air mover is proven as an effective way to boost the performance of your home's heating and cooling system. The device does this by circulating air throughout the room, and this function helps distribute the heat or cool air more evenly in areas where they are needed. Thus, your household heating and cooling system becomes more efficient and consumes less electricity, resulting in lower utility bills.
An air mover is also used to reduce the excessive moisture inside the house. This is why water damage repair companies use larger and more powerful air movers in their projects. The technique effectively removes moisture from material surfaces, and the areas affected by flooding or water leak are dried. This prevents damages caused by water contamination.
How to Choose the Right Air Mover?
The air movers are sold in a variety of sizes and styles. It is important to choose the right one for your home. When selecting an air mover for home use, consider the following.
The size of the room you're trying to dry out is a significant factor in choosing the right air mover. If the room is too small, the air mover will recirculate the same wet air without drying anything out. On the other hand, if the room is too large, the air mover won't be powerful enough to make a difference.
Ideally, you want an air mover that can move around 1,000 cubic metres of air per minute, and this is enough to quickly dry out a small room or speed up the drying process in a larger room.
If you're not sure how much air your room is in, a good rule of thumb is to multiply the room's length, width and height by metres. This will give you a rough idea of the cubic footage. For example, a 10 x 10 x 10 room would be 1,000 cubic metres.
Type of Air Circulation Needed
The type of air circulation needed is also an important consideration when choosing the right air mover. The kind of air circulation required usually depends on the size of the room, the number of people in the room and the type of activity taking place in the room. 
For example, a small room may only need a single air mover, while a large room may need multiple air movers to circulate the air properly. Additionally, if there are many people in the room, or if the room is being used for strenuous activity, more powerful air circulation may be necessary. 
To ensure that you choose the right air mover for your needs, consult with an expert who can help you assess the specific needs of your space.
As you shop for an air mover, pay attention to the noise level that the unit generates. Some air movers are very quiet, while others produce considerable noise. Choose a unit that makes minimal noise if you'll be using the air mover in a space where noise is a concern, such as a home office or bedroom. You can find the noise level for most air movers in the product specifications.
Where to Look for the Best Air Mover?
There are many places to look for the best air mover. The best place to start is by checking with your local hardware store or home improvement centre, and they may have a few different models that you can choose from. 
Another option is to check online. Almost all manufacturers of air movers have websites where they post their products for sale. For best results, focus your attention on websites with high client ratings and positive customer service feedback. Both of these ensure that you are transacting business with a reliable seller and increase the chances of getting the best deals.
Aside from that, make sure to look for the air mover that best suits your needs from these websites. Take some time to read the specifications and features of each model you are interested in. Consider the features discussed above when shopping online to lower your options down.
Finally, compare the prices of all the air movers that pass your selection criteria and go for the model sold at a competitive price. Do not hesitate to request discounts from sellers as most of them are willing to provide online customers with the best deals.
Conclusion
Choosing the right air mover for your home is something that you should handle well, and this is because getting the model that best suits your needs ensures that you'll benefit from making the purchase. 
A good air mover allows you to improve the indoor air quality that your family members are breathing. This can also help you save money as an excellent device effectively enhances your home's heating and cooling system's performance resulting in reduced monthly electric bills.
If you need a reliable air mover for home use, do your research to find a reliable supplier and purchase from them. You will surely get the best out of your money as these sellers sell high-quality products at competitive prices and are backed by warranties.