What Does a Roofing Contractor Do?
Written by

NewsServices.com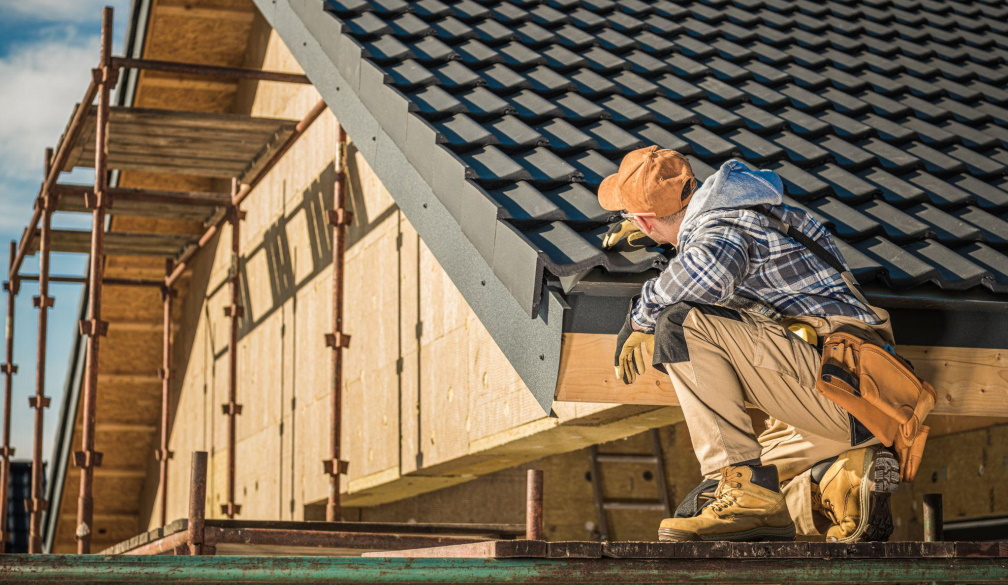 One of the first times you'll encounter a roofing contractor is when you need to do repairs to your roof when you have an issue. But their skill sets and expertise extend beyond just roof repairs. Roofing contractors can also help you with regular roof maintenance, roof installation, and they have a range of other functions that complement these tasks.
So, what does a roofing contractor do? Let's take a look.
What Does a Roofing Contractor Do?
As we've said, you'll typically think of hiring a roofing contractor when you need repairs done to your roof. As such, you'll typically not give your roof or roofing contractors much thought apart from these times. But, although repairs are one of their main functions, roofing contractors have a wide range of skills and the ability to perform several other roof-related tasks. So, with that in mind, let's look at what a roofing contractor does in more detail.
Roof Repairs
When you have an issue with your roof, and you need some repair work done, a roofing contractor will be your first port-of-call. When doing repairs, a roofing contractor will typically inspect your roof and remove any old or broken tiles, shingles, or other roof materials. Once removed, they'll then measure, cut, and fit new materials where necessary. They can also cut and fit flashing, seal joints, the ends of gables, and ridge caps.
Apart from this, they're also able to repair or replace your roof's waterproofing, apply any protective coatings, and fit roof fixtures such as vents, chimneys, or skylights. To do all this properly and safely, they'll also erect and dismantle tile elevators, scaffolding, ladders, safety equipment, and the like.
Roof Installations
Apart from doing roof maintenance and repairs, roofing contractors also install new roofs at both existing and newly constructed buildings. They have extensive skills and experience in working with a large range of roofing materials, and they'll measure, install, and secure materials, ensure proper waterproofing, install guttering, and seal joints, ridge caps, and the ends of gables. Like the repairs and maintenance mentioned earlier, roofing contractors will also use safety equipment and best practices to ensure that all work is done in the safest possible environment and, more importantly, that all work is carried out in terms of any applicable building regulations.
Estimations
Let's face it, no one likes surprises when it comes to repair and maintenance. Fortunately, because roofing contractors have vast experience in roof maintenance, repairs, and installations, they understand technical drawings and specifications, and they understand what materials are best for a specific job.
As a result, roofing contractors are able to identify the right materials and measure the exact quantities of these materials that will be needed for a specific repair job or installation. Moreover, they'll also know what other materials they'll need to complete any job.
Ultimately, this enables them to provide detailed estimations of what a job will cost, which, in turn, allows you to know exactly what any job will cost and eliminate any unexpected surprises when you need to do roof maintenance or repairs.
Conclusion
There you go, now you know what a roofing contractor does. So, when you need any roof maintenance, repairs, or need to install a new roof, get in touch with your local roofing contractor.